Investment Banking in India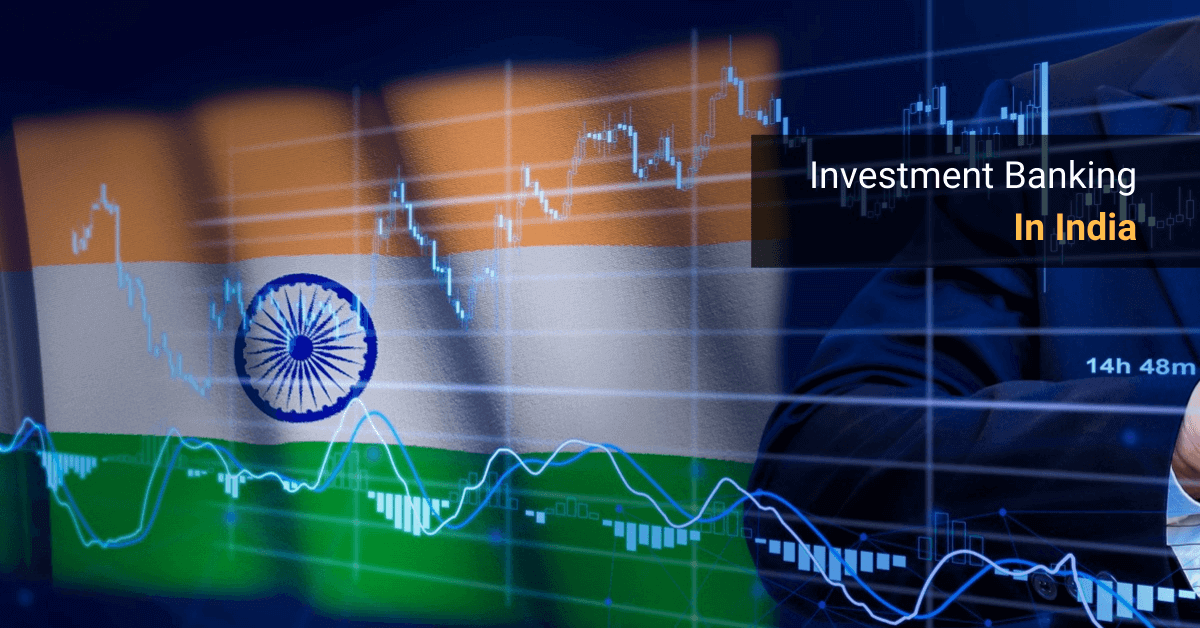 Does it ever make sense to accept a back-office role over a front-office one?
In 99% of cases, no.
But one market where candidates often think otherwise is India.
Banks there try to 'sell' you on back and middle-office roles by offering higher base salaries and claiming that these roles lead to solid exit opportunities.
But you should be skeptical.
To get the full story, I recently spoke with a reader who broke into investment banking and now works at one of the top banks in India:
Breaking In: Out of 1.3 Billion People, How Many Want to Be Bankers?
Q: Can you walk us through your story?
A: I attended a top IIT (Indian Institute of Technology), did a few internships, including one in the back office of a bulge bracket bank, and I became interested in corporate finance like that.
But there isn't that much on-campus recruiting for IB roles, even at the top IITs – banks mostly want candidates from the top IIMs (Indian Institutes of Management) instead.
I recruited at a few banks, consulting firms, and prop trading firms, but the on-campus process is a circus because you only have a few hours to interview with different firms – so if you assess your odds incorrectly, you could easily walk away with nothing.
I didn't win any offers from on-campus recruiting, so I began a hardcore networking effort and contacted almost every bank in the country.
I went through 8+ interviews with some banks, but I still couldn't win an offer.
But my LinkedIn networking finally paid off: I won interviews from a message I sent to one banker, and I went through the process and eventually won an offer at a top domestic bank.
Q: Some people say that "networking doesn't work" or that it's "impossible" to break into investment banking in India.
A: The first statement is false. Networking works well if you do it properly.
And if you're not at an IIM, you pretty much have to network to get in.
It's not "impossible" to win IB offers, but it is extremely difficult because there are few openings: The top banks in the country have only a few dozen people in their IB groups, and each group might hire only a few people each year.
Altogether, there are fewer than 2,000 front-office roles in the entire country, and that's if you define "front office" quite broadly (i.e., not just IB, but also related roles such as Big 4 Transaction Services, equity research, S&T, etc.).
Banks recruit candidates from:
The Top IIMs – They want candidates who have completed a Bachelor's degree and then studied at an IIM, and ideally one of the top two: IIM-A (Ahmedabad) and IIM-C (Calcutta). A few recruiters will also go to IIM-B (Bangalore), which "places second."
IIM candidates join banks as Analysts and earn solid compensation.
The Top IITs – Banks try to get undergraduate students at the IITs to accept back-office or "knowledge process outsourcing" (KPO) roles; there aren't many front-office opportunities at this level.
CAs (Chartered Accountants) – The CA program is selective and well-regarded by professionals in India. Some banks, such as BAML, have recruiting programs specifically for CAs.
Non-IIM/IIT Schools – If you're in this category, you'll have to network aggressively and target lower-tier banks that work on smaller deals.
Q: Why are there so few positions at Investment Banks in India?
And what options are there if you don't get into IB?
A: There aren't many front-office roles because banks focus on back-office and KPO-style work here.
India is in the top 10 economies worldwide, but there isn't much deal activity compared with similarly-sized economies like the U.K.
If you're an undergrad, back-office or KPO roles are the most common alternatives to front-office IB jobs.
In those roles, you'll mostly work on the first drafts of pitch books and send them to IB Analysts in NY and London for corrections and edits.
On my campus, dozens of students won back-office operations roles at various banks.
By contrast, only a handful of students across all the IITs won front-office IB roles.
Banks like to lure students in with higher compensation; these back-office roles at international banks sometimes pay higher base salaries than front-office IB roles at domestic banks.
It's easier to win consulting jobs if you're at a top university here: Around 100 to 150 students per year across the IITs win and accept roles at consulting firms.
Since it's feasible to move from consulting into private equity, many people see it as a better option than banking.
Q: What about nepotism? Does that explain the difficulty of winning these roles?
A: Not really. If you have a relative at a high level, yes, that could help you win an internship.
But full-time roles are a different story: If you go through 10 rounds of interviews and meet everyone multiple times, your C-level uncle won't be able to overcome a "No" vote from 3 senior bankers.
And since each bank hires few Analysts, it would be obvious if someone unqualified won an offer.
But that same person would be much harder to detect in an Analyst class of 150 in New York.
Q: OK. And what about investment banking interviews in India? What should you expect?
A: There was a heavy focus on technical questions – more so than in places like London.
Many investment banks in India assume that if you can answer the technical questions effectively, you'll be able to do the job effectively, so they sometimes pay less attention to "fit."
They also ask about macroeconomic indicators, such as the CPI of India, the expected GDP growth rate, and the rate of inflation.
Finally, banks expect you to know about recent deals in the market and the domestic and international banks that have advised on them.
I did not receive case studies or modeling tests because I was applying with no full-time work experience.
But consulting roles require case studies, and almost all private equity funds give you modeling tests.
On the Job in India: How the Domestic Banks Won
Q: Thanks for that description.
What is the investment banking industry there like?
A: A long time ago, many of the international bulge bracket banks here had joint ventures with domestic banks.
But that changed over time, and most domestic banks ended these JVs and began operating independently (e.g., Kotak with GS and JM Financial with MS).
Deal activity is driven by ECM rather than M&A, and many IPOs are quite small by the standards of Western markets ($80-$100 million USD).
Of the top investment banks, most of the international bulge bracket banks and the "In-Between-a-Banks" have a presence here.
If there's a large M&A deal, the companies involved sometimes hire one international bank to gain better access to worldwide relationships and capital.
Of the elite boutiques, Rothschild, Lazard, Evercore, and Moelis also operate here.
A few of the top domestic banks include Kotak and JM Financial.
Q: Are there any differences in the deal process, valuation, and analysis?
A: Not really. As with other emerging markets, sometimes you'll use higher discount rates because of geopolitical and country-specific risks, but accounting and valuation are similar.
One trend is that companies here have been trading at higher and higher multiples – you'll see multi-billion-dollar companies trading at 70x P / E multiples sometimes.
Those figures imply extremely high future growth, which many view with skepticism.
Q: Yeah, those numbers sound like "private tech startup multiples" to me.
How do investment banking salaries in India differ between domestic and international banks?
A: At the bulge bracket banks, you'll make around $100K USD total as an Analyst, and maybe a bit more than that (with a 50/50 split between base salary and bonus).
That's a discount to pay in NY and London, but $100K also goes much further in India.
Domestic banks pay more like $40K – $50K to Analysts, but there's a wide variance among different firms.
Many people are tempted to accept KPO or back-office roles at the international banks because they often pay higher base salaries than domestic banks do, at least at the undergraduate level.
Some large banks don't have Analyst programs for undergraduates: They only hire IIM grads for these positions.
Meanwhile, other banks have "long-term internships," where you might work for 6+ months to prove yourself before winning a full-time offer.
(NOTE: Compensation figures as of 2017.)
Q: Thanks for explaining all that.
What are your long-term plans, and what do most Indian investment bankers do long-term?
A: Almost every banker in India wants to get into private equity, which has been booming here.
There are no real hedge funds, and mutual funds are highly regulated, so PE is the most attractive option.
But there are not that many buy-side roles, and they're even more difficult to win than IB roles. So, in practice, many bankers continue in banking or move overseas.
Just like everyone else, I also want to get into private equity in a few years.
My plan is to work in PE for a few years, complete an MBA in the U.S., and then return home to continue in private equity.
Q: Great. Thanks for your time, and good luck!
A: Thank you. My pleasure!
Break Into Investment Banking
Free Exclusive Report: 57-page guide with the action plan you need to break into investment banking - how to tell your story, network, craft a winning resume, and dominate your interviews