Power & Utilities Investment Banking: The Most Electrifying Group Ever?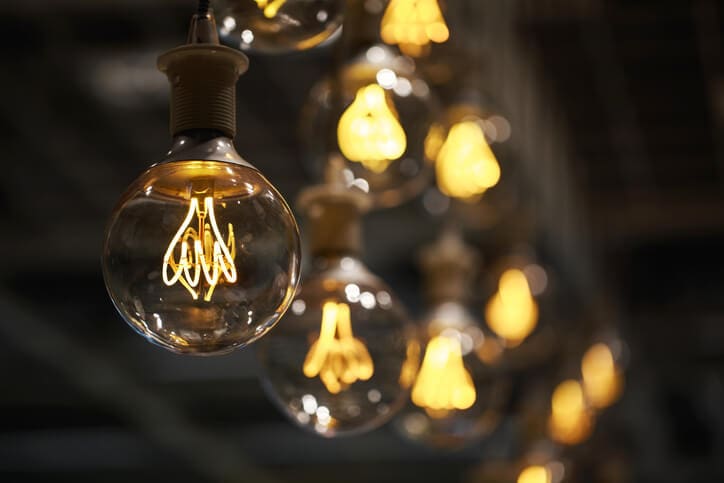 So far in this series on natural resources groups, we've covered metals and mining, alternative energy/clean technology, and oil and gas… which means there's only one group left to tackle: power & utilities.
When you hear "utilities," you might think "boring, predictable dividend stocks [that fall in the value category of a zephyr chart]" – but there's a big difference between advising these companies on major deals vs. following them in the stock market.
If you want solid deal flow with exposure to all different types of transactions – and knowledge of an industry that isn't going anywhere anytime soon – it's hard to beat this group.
Here's the "utility" you'll get out of today's interview:
How the power / utilities group is divided into sub-sectors
Key trends and valuation drivers
How to analyze and value a utilities / power company
Where to plug in for exit opportunities once you've unplugged from investment banking
Getting Plugged Into Utilities & Power
Q: What brought you into the energy/power coverage team?
A: At my firm, sector coverage is quite dependent on geography.
My analyst class listened to each of the various coverage teams present at our "sell day"; after some of the speakers presented, I approached the staff to follow-up with questions on deal flow and work culture.
I specifically asked about the chance to cover oil and gas, but since this was the New York office the speaker focused on electric utilities.
That ended up being the best fit for me, though I'm sure he would have more enthusiastically taken me into the group had I run up and started asking about "electric utilities" rather than "petroleum companies."
Q: Great. So how is your universe divided up, and how much overlap is there with other natural resource groups?
A: If you're not already familiar with the sector, "power & utilities" means "electric, gas, and water" – the services you use at home without even thinking about it.
There is some overlap with gas companies, but the rest are separate:
Becoming an Electric / Power Technician
Q: So what drives each sector? Most people say utilities companies are "predictable" or even "safe investments," but there must be more to the market than that, right?
A: That's a common claim, but there have been power crises, emergencies, and other calamities in this market so it's not quite true. Let's go through the key drivers by sector:
Electric: This sector is very seasonal, with peak sales in the winter and summer. Spring and autumn have lower energy demand, so companies use those time periods to invest in maintenance capital expenditures.
Residential and general (read: service and governmental) customers are very sensitive to changes in weather, while industrial customers aren't as sensitive. Examples of customers in both segments include:
General: Health care, education, financial services, information technology, and military buildings
Industrial: Textiles, chemicals, rubber and plastics, paper, food & beverage, and auto manufacturing
It also depends on geography; imagine Washington, D.C. with many defense contractors or Houston with many oil refiners.
As for other drivers, well, just take a look at Duke Energy's 10-K:
"The principal elements of competition are price and availability, terms of service, flexibility and reliability of service."
"Wholesale electric prices are influenced primarily by market conditions and fuel costs."
The supply of electricity is determined by generation plant use or overuse (read: outages). The generation plants themselves may be coal-fired or nuclear (and are increasingly powered by natural gas, due to the shale boom in North America).
Other types of plants include fossil steam and combined-cycle gas fired. Hydroelectric plants are limited by water flow, though they can provide low-cost generation.
Combined Turbine (CT) and Combined Cycle (CC) are less expensive than nuclear or coal-fired plants due to the construction and maintenance involved in the operation of these plants. Another benefit is that these two variations can quickly start and stop depending on commodity prices.
Competition is influenced by regulatory/policy changes, taxes, and environmental concerns. For example, clean air laws regulate the quality of coal burned in the process of electricity generation (companies have to minimize the sulfur content of the coal).
With prices, residential and general customers pay at a block rate. For much larger customers, billing demand dictates capacity and minimum use charges.
Revenue itself depends on market prices for energy, the price of wholesale energy vs. power generation, the demand by serviced customers, and available generation.
Think about a diversified provider's sales mix: if natural gas prices are lower than coal prices, then sales will shift toward natural gas. But natural gas prices could still fall due to increased supply, increased production, or relatively lower demand.
If you're really into electric utilities, I would recommend reading about the California electricity crisis between 2000-2001. It's a good history lesson on deregulation and the manipulation of energy prices.
For the record, I am not in California, but the state does have a pretty consistent energy almanac outlining the demand and supply for energy.
With electricity, one of the key metrics is Megawatt (MW) Supply: Existing Generation – Expected Retirements + Expected Additions + Net Imports.
Water: I'm sure you know that the hotter it gets, the greater the demand for water. The same applies if you decide to expand into a giant desert.
Government mandates such as drought warnings reduce customer demand (even if they're not all real); conservation efforts and water efficiency practices also influence water demand levels.
Growth comes from population growth, taking over new territories, and offering additional water services to existing customers.
Gas (Downstream): Demand is similarly dependent on temperature, but it is more sensitive to housing construction, general economic conditions (do you cook more at home when you can't afford to eat outside?), and changes in governmental regulation. The supply is bought from marketers and the producers themselves.
Depending on the location, the government may control everything from prices to depreciation rates to allowable capital structures and even the conditions of service.
The government also certifies plants, ensures producers are up to standards, and determines when to conserve or expand production.
Q: You mentioned how Megawatt Supply is a key metric for electricity producers – what are some other metrics or benchmarks to look out for?
A: Cost recovery is also very important. You're always looking at how quickly a utilities company can "earn back" the funds that it spends on capital expenditures for new plant construction, capital expenditures for maintenance following storms, and whatever they spend to meet environmental standards.
On the operations management side, the Key Performance Indicators (KPI) include plant availability, how reliable plants are, and earnings per share. "Customer satisfaction" is also on this list, but you and I both know that can mean anything.
One particularly important indicator is a measure of capacity: Peak Season Equivalent Forced Outage Rate = # Hours of Forced Outages / Total Generation Hours.
Power Up the Acquisitions
Q: This sounds like such a heavily regulated sector – what motivates strategic acquirers to seek out acquisitions?
A: If you look at it from the financing side, companies acquire other companies to increase their valuation multiples and reduce their cost of capital.
From an operating standpoint, increased scale, improved financial stability, earnings and dividends growth, and cost savings / efficiencies are important.
This is a relatively mature sector in most countries, so it's less about finding targets with high-growth potential and more about consolidation.
Financial sponsors do participate in this space, but the share of financial vs. strategic buyers will vary depending on the season, with more deals coming from strategic buyers overall.
When it comes to the types of tasks you'll be staffed on, expect to see a fair balance of financing and advisory assignments.
Banks with a strong presence across both of those include JPMorgan, Citi, and RBC (debt, equity, and equity-linked); advisory specialists include Morgan Stanley, Bank of America Merrill Lynch, and Credit Suisse.
Q: Thanks for sharing – what do pitch books and Fairness Opinions look like in this sector?
A: Here are some discussion materials you can take a look at. They can get pretty quantitative when you are presenting to governmental agencies:
Here's a great example of a Fairness Opinion:
Niagara Mohawk Power Company: Prepared by Donaldson Lufkin & Jenrette (see page 31, beginning with "In rendering the DLJ opinion, DLJ performed a variety of financial analyses, which are summarized below")
And even more Fairness Opinions on some substantial deals in this space:
Duke Energy / Progress Energy:
Here's one on MidAmerican Energy / Constellation Energy, prepared by Morgan Stanley.
Exelon / Constellation Energy:
AGL Resources / Nicor:
Q: Awesome! An abundance of pitch books. You could spend hours reading through those to understand the sector, but could you summarize valuation for those who don't have the time to comb through those?
A: Comparable public companies and precedent transactions are largely the same – you still select them in the same way and still use EV / Revenue, EV / EBITDA, P / E, and sometimes EV / EBITDAR, EV / EBIT, P / E, and P / BV.
And, of course, the DCF still works – it's even more useful in this sector because cash flows are more predictable.
One difference is that you'll see the dividend discount model (DDM) used more often because many utilities companies are effectively dividend stocks and consistently pay out a similar percentage of net income in the form of dividends.
According to DLJ, however, you would stay away from the DDM if the target company is "highly levered" – the logic is that interest expense might be high enough to result in lower-than-expected net income, which in turn might make dividends more difficult to estimate.
Q: Any valuation methods we haven't covered before?
A: These aren't completely new approaches – more like variations of existing methodologies:
Potential Pro Forma Value Creation: Compare the standalone equity value of the acquirer to the pro forma equity value of the combined entity. For the former, you would calculate the equity value based on a discounted cash flow approach.
For the latter, you would take the acquirer's equity value and then add the target' equity value and the net present value of efficiencies (net of transaction fees).
The "value creation" is calculated by applying the proportionate equity ownership of the acquirer's shareholders to the new combined company.
Consolidated Discounted Cash Flow Analysis: Rather than using the cash flows for a standalone company, you would sum the cash flow generation of both parties involved in the combination, usually based on Unlevered Free Cash Flow.
Sum of the Parts Valuation: You could do this for the DCF as well as the comparable company analysis; it's most common with diversified utilities companies (e.g. select a set of water comps for their water division, electric comps for the electric division, and so on).
In addition to all those, you might also look at the 5-year credit default spread for the public comps and see how it trended over time.
You might also do some qualitative work with a "liquidity analysis," where you look at recent credit research notes from the various agencies and highlight the risks that might lead to debt downgrades.
Then you would end this commentary with actionable steps that the company could take in order to prevent downgrades (e.g. cut stock buy-backs and use the funds to pay off debt instead).
The Power of Exit Opportunities
Q: So what should you be reading when it comes to knowing the sector?
A: Transmission & Distribution World, DealBook, Wall Street Journal, and, to a lesser extent, The Economist.
Q: And what about exit strategies?
A: Most of my peers have sought roles at energy hedge funds or industrial-oriented private equity firms.
Unlike other sectors, very few analysts and associates go to work at electric/gas utilities or power companies – possibly because they're seen as "less sexy" than technology companies and the like.
If you do want to go the corporate route, start-ups are the most common path (e.g. companies working on energy efficiency or improving access to water or electricity).
I only know one guy who went on to do corporate development afterward, and that was in Chicago (industrials coverage) – he moved to a company that provides parts/assemblies for energy companies.
Q: Any last words before I pull the plug on this interview?
A: Try not to go home too much earlier than your associate – help keep the lights on and boost the power/utilities sector!
Break Into Investment Banking
Free Exclusive Report: 57-page guide with the action plan you need to break into investment banking - how to tell your story, network, craft a winning resume, and dominate your interviews