Last-Minute Investment Banking Recruiting: How to Win a Full-Time Offer Without an IB Internship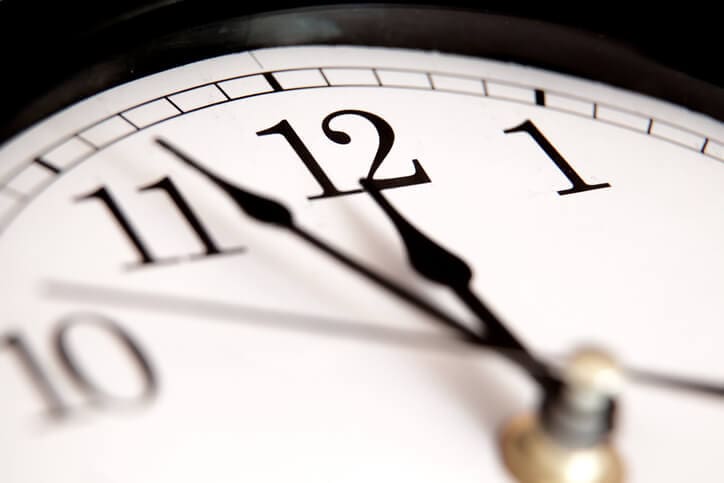 Can you get into investment banking at the last minute?
A long time ago, the answer was "yes" – at least if you had good grades and attended a well-known university.
Plenty of students "became interested in finance" when full-time recruiting began, and then made frantic efforts to pass on-campus interviews.
Over time, though, that path has become less viable.
You almost always need a sequence of internships, and banks prefer to hire full-time Analysts exclusively from their intern classes.
And if you're at a non-target school… good luck, I guess?
That's why I was interested to hear from a reader who broke into investment banking at the last minute, with no prior IB internships, from a non-target school.
I couldn't believe his story, so I asked him for the details:
Last-Minute Investment Banking Recruiting: Odds and Strategy
Q: Can you walk us through your story?
A: Sure. I went to a textbook example of a non-target school; we were known for our parties more than our academics or placement into finance jobs.
I didn't even get interested in finance until my junior year, at which I point I won a private wealth management internship at a bulge bracket bank.
When the internship began, I realized I wanted to do investment banking instead.
But I had no prior IB/PE internships, almost no alumni network, and only a few months until full-time recruiting began.
Despite that, I decided to go "all-in" with my networking efforts midway through my summer internship.
I looked up hundreds of bankers via LinkedIn, guessed their email addresses, and set up dozens of in-person informational interviews in my city.
I won a few first-round interviews toward the end of August, went through Superdays in September, and won two offers from "In-Between-a-Banks" (IBABs), as you've labeled them, by mid-September.
"In-Between-a-Banks" sit in between bulge bracket and middle market banks and include firms like HSBC, RBC, and many European, Asian, and Canadian banks that are strong in specific regions or deal types.
I accepted one of those offers, joined the group, and have been working here ever since.
Q: That story sounds too good to be true. It's time to poke some holes in it.
First of all, how many banks recruit for full-time Analyst roles?
Don't they all try to convert as many summer interns as possible?
A: It is very difficult to win a full-time offer without a prior internship, but a few points improved my odds:
I Was Not in New York – I was in a city with many "regional offices" instead (think: LA, SF, Boston, Chicago, etc.).
I Did Not Focus on Bulge Brackets or Elite Boutiques – The quality of summer interns at banks outside the top two tiers is often "mixed," which creates opportunities.
I Had Directly Relevant Deal Experience in My PWM Internship – I had followed a few companies that were acquired or otherwise involved in M&A deals.
I Did a Ridiculous Amount of Networking – Sometimes I sent dozens of emails in a single day; in total, I contacted hundreds of bankers in the span of 2-3 months.
I Had Favorable Market Conditions – I recruited in a year when deal activity was on the rise and when some banks had under-hired.
The top interns usually head to BBs and EBs in financial centers such as NY and London, so it's extremely competitive to switch banks after a summer internship there.
While there are fewer jobs outside the major financial centers, sometimes it's easier to win full-time offers because there's a higher percentage of "non-performing interns."
Last-Minute Investment Banking Recruiting: Interviews, Explanations, and Time Frames
Q: OK, those are fair points. But how did you explain your sudden interest in IB?
A: Bankers did not care about my PWM experience at all, so I made it sound more relevant by pointing out my exposure to M&A deals there.
I said, "I was very interested in working in finance and advising clients, so I accepted the PWM offer. When some of the companies we followed were involved in M&A deals, I became a lot more interested in transactions and began learning all I could about investment banking.
I've now analyzed several companies in Industry X, and I'm particularly interested in your bank and group since you've worked on a lot of deals in that industry."
Most candidates over-emphasize the technical questions and spend too little time thinking through their motivations for doing investment banking.
Yes, the bar for technical questions has risen – you need to know the fundamentals quite well to make it through interviews.
But like internship experience, technical knowledge is a "check the checkbox" item: Necessary but not sufficient to win offers.
Q: I still can't believe that banks would buy into your sudden, last-minute interest.
A: Many of them didn't! That's why I won only two offers from all this networking.
But here's another way to think about this point: If a bank does not get all the summer interns it wants – which is very likely in regional offices – it has three options:
Be Understaffed – So, they'll have to spend time and resources making lateral hires in the coming months.
Recruit Interns from Other Banks – But MMs and IBABs are more likely to get interest from interns who did not receive return offers elsewhere. Why else would a BB or EB intern move to a smaller firm?
Take a Chance on Someone New – And this is where I came in. I didn't have prior IB internships, but I also didn't have a track record of not receiving a full-time return offer.
The basic point is simple: Don't assume that "all banks" hire 100% of their full-time Analysts exclusively from their intern classes.
Q: I can understand that logic, but I'm still skeptical.
What was the time frame for this process?
A: I decided to recruit for IB roles in late May / early June.
I spent the next month giving myself a crash course on IB and networking, and then I accelerated my efforts in July.
I continued that in August and won a few first-round phone interviews toward the end of the month.
My first Superday took place in early September, and I went through 5-6 interviews and received my offer a week later.
My second Superday took place in mid-September, and I went through ~8 interviews and received my offer a week later.
Q: What would you say to students at non-target schools who are in similar positions?
How can they decide whether to quit or stick?
A: It's mostly a question of timing.
If you get interested in IB in the August before your final year, you have no chance of winning offers because you need at least a few months to network.
But if you get interested by May or June, and you're willing to do a ridiculous amount of networking in a short time, you can pull it off.
Even if you don't win offers, it's not necessarily a waste of time: Keep networking during the school year, do an MSF program or delay your graduation, and apply for internships again.
There will be A LOT of naysayers who claim that you have no chance, but you shouldn't listen to this criticism.
People often underestimate the high turnover in investment banking and how that can create opportunities.
For example, just my group at this bank has sometimes hired 1-2 new Analysts in a single month to replace ones who left abruptly for other roles.
And these off-cycle hires often come from groups like corporate banking or equity research.
On the Job in the Industrials Group
Q: Thanks for that summary.
Speaking of your group, what has the job been like so far?
A: Overall, I've been very pleased.
I'm in the Industrials coverage group, so I cover all the sub-industries, but I spend most of my time on defense and aerospace.
We work on all deal types – debt, equity, and M&A – and I spend ~50% of my time working on live deals.
The name "In-Between-a-Bank" is very appropriate because the firm is a cultural mix between a bulge bracket and middle market bank.
Since we're not in NY, the culture is also different: People tend to be friendlier and come from more diverse schools and backgrounds.
I have worked on some very large deals, but mostly on the financing side; most M&A deals have been in the middle market range.
Q: We've received some questions on exit opportunities from the IBABs.
What have you seen so far?
A: Most Analysts here end up at middle market private equity firms.
Almost everyone joins industrials-focused PE firms, and some that went into PE have since moved into corporate development at portfolio companies or larger public companies.
A few people have gotten into mega-funds over the years, but it is not that common.
Few Analysts have joined hedge funds, but I'm not sure if that's because funds aren't interested or because our Analysts aren't interested.
There's geographic diversity to the exits, with people ending up in SF, LA, Chicago, Boston, NY, and more.
My bank has been pushing to keep Analysts around for longer, so more of them also stay for 3rd year and Associate promotions.
Q: Great, thanks for explaining that.
Can you share any other impressions of the job so far?
A: I've been surprised by the relative lack of Excel and financial modeling work, even when working on live deals.
I completed several of your courses, and the PowerPoint training turned to be more useful than the Excel tutorials because I've spent more time creating presentations so far.
We rarely build models from scratch, and much of the valuation work, such as retrieving data for the public comps, is automated via the Capital IQ and FactSet plugins (get more on Comparable Company Analysis via our YouTube channel).
If you're about to start working at a bank, do not underestimate the number of written documents and presentations you'll create.
And prepare accordingly!
Q: Thanks for adding that, and for your time.
A: My pleasure. Hopefully, my story inspires other students from non-target schools.
Want More?
If you liked this article, you might be interested in this article about the private equity internship.
Break Into Investment Banking
Free Exclusive Report: 57-page guide with the action plan you need to break into investment banking - how to tell your story, network, craft a winning resume, and dominate your interviews