Unknown State School with No Finance Background to Investment Banking: How to Make the Leap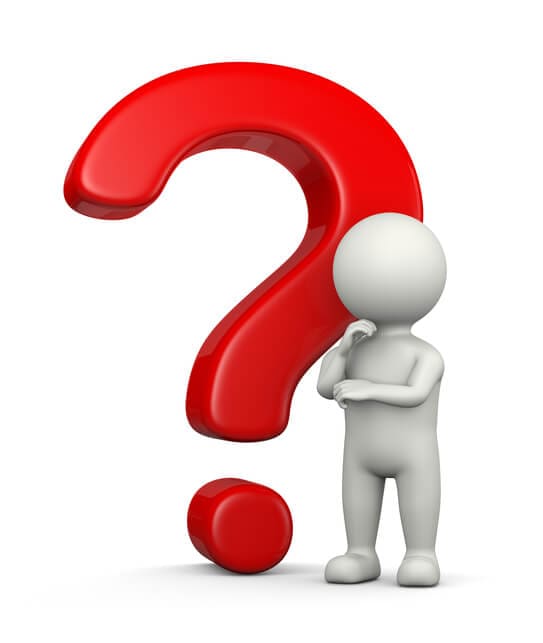 Is this site dedicated to Ivy League graduates with perfect grades?
No! Of course not.
At least, I hope not.
We do get plenty of readers from "elite universities," but many readers have also broken into the finance industry from unknown schools – often with lower GPAs and less-impressive work experience.
Today's story is in the second category: A reader at an unknown state school who used aggressive cold-calling and cold-emailing tactics to win an offer at a boutique investment bank:
Origin Story: From Accounting to Merchant Banking to Rescinded Offers to Full-Time Offers
Q: Can you walk us through your story?

A: I became interested in finance my freshman year, but I had no background in the industry and no relevant internships.
I was at an unknown state school with no on-campus recruiting, and hardly anyone went into investment banking.
My first step was getting an accounting internship after my freshman year – but I told the MDs there that I was actually interested in investment banking, and they gave me referrals to local boutiques and merchant banks in the area.
I saw a few ads for merchant banks on my school's website, but rather than applying online, I called them directly and told them I was interested.
I made it into a 3-step process:
Saturday – I spent most of the day researching boutique and local firms online, including a review of their transactions.
Monday/Tuesday – I cold called each bank to ask about positions and indicate my interest. Then, if I actually connected with a real person, I submitted my resume.
Tuesday/Wednesday – I called back the next day to follow up and make sure they had received it.
I aimed to email at least five banks per day.
I kept calling until I received a response, and sometimes it took many, many tries to get through.
Eventually, I landed an offer at a local bank in the summer following my junior year.
I went through full-time recruiting after that, won an offer at a well-known boutique, had it rescinded because of "economic conditions," and eventually won another full-time offer.
Q: Wow, that sounds like quite the journey.
Coming from that kind of background, you must have faced many "objections" in your recruiting efforts.
Why did bankers say "No," and how did you overcome these negative responses?
A: There were three main "objections":
"You're from a no-name school – why should I hire you over the guy from Princeton or Wharton?"
"You have a pretty good (3.8) GPA – but what does that mean coming from your school? That's equivalent to a 2.0 at an Ivy League school, right?"
"Why didn't you go to a better school? You seem like a smart guy, and I'm sure you could have at least gotten into a better-known state school."
To overcome objection #1, I pointed out that it's the person who does the work – not the school.
There are plenty of people from top schools who are privileged and unmotivated, but I was hungry to get in – and they could tell.
To answer questions about my GPA, I pointed out that I was also working 30 hours per week and paying for rent and my tuition – so I was working harder than many other students and still earning good grades.
For objection #3, I said that I couldn't afford a "good school."
I didn't come from a privileged background and I had to pay for my education by myself, so I went to the best place I could, given my budget constraints.
Q: OK, but how well did that story resonate with everyone?
Some people in finance are not receptive if you don't come from a wealthy background.
A: Most people accepted the story.
I did run into a few people with Ivy League undergrad or MBA backgrounds who couldn't understand the concept of poor or middle-class family, but most people "got it."
Q: You must have found a high percentage of "nice" bankers; that's amazing.
How did you approach firms differently, given your background?
A: I was a lot more persistent, for one thing.
I never stopped at just speaking to HR or to an administrative person – I'd always try to speak with at least an Associate or VP, and if they didn't call me back, I would call back two days later to get someone else on the phone.
I made sure every phone call resulted in either:
Speaking with a real person; or
Getting a real banker's name and email address.
Q: What was your response rate when you were contacting these firms?
A: It started out at close to 0%, which was odd because my cold-calling skills were fairly solid.
I thought the problem might be my resume, so I went through your resume editing service, and my response rate improved significantly.
By the end, I was getting responses from around 50-75% of banks.
Thanks!
Q: No problem; I can't take all the credit for that one, though.
How did you find the contact information for bankers in the first place?
When you cold call firms, sometimes they're reluctant to give you anyone's contact information or put you in touch with bankers.
A: If I couldn't find it on the website, I called the secretary or assistant to ask about it and said, "Who can I speak to regarding recruiting / employment here?"
Sometimes they would transfer me, and sometimes they wouldn't.
If I got transferred to voicemail, I would immediately hang up, call back, say I got disconnected, and then ask for the person's real contact information.
The gatekeeper was more likely to give me the first and last name of the person in charge of recruiting on my second try.
Since I said, "I got disconnected," they assumed it was a problem on their end.
I also did this to figure out the company's email format.
To make it seem like an innocuous request, I asked for the secretary's email address first.
I didn't care about his/her address, but I used it to determine the email format of the company (e.g., firstname.lastname@company.com or firstname_lastname@company.com).
I then used that format with the first and last name that the secretary had just given me, and I emailed people directly like that.
I also got a few referrals from the alumni database. Hardly anyone was in IB, but a few alumni over the decades had entered the industry.
In those cases, I emailed the alumni first and pointed out where I found them.
Sometimes I also did simple Google searches – "@ubs.com," for example, would give me contact information for anyone who put their address online.
Finally, I looked through old job postings on Doostang and Monster.com, and I wrote down names of firms I wasn't familiar with.
On Doostang, I looked through users' profiles to find firm names as well – this approach gave me names that weren't listed in any boutique database online.
NOTE: Today, LinkedIn is far more effective for finding firm names and individual bankers at firms. This reader did not use it because this story took place before LinkedIn was as widely used as it is today.
You will not get great response rates if you contact people through LinkedIn – email is always better – but it is a great place to find people.
Q: OK, so you found the contact information like that, and then called and emailed everyone.
Did you do anything to make yourself stand out or get their attention more effectively?
A: In my initial emails, I made myself sound more experienced than I actually was.
I said that I had been in the market before, so it seemed like I wasn't just an undergrad looking to break in.
I always wrote something like:
"I've worked at ABC and XYZ firms before in DEF industry, and I'm interested in learning more about opportunities at your firm."
I didn't want to sound like too much of a student, and I wanted to avoid listing my school's name anywhere since I knew it would count against me.
Q: How did you follow up with these local/smaller firms ?
A: After I emailed a firm with my resume, I waited two days to follow up with a phone call.
Then I'd wait a few more days and email them, call again, and if there was still no response, I would email them to suggest a date and time for a call.
If I still didn't get a response after four separate follow-up attempts within a week, I would wait for 10-14 days and try again with a series of follow-up calls and emails within a week.
Some banks didn't respond at all, and some did – there was no real pattern, and it was more of a numbers game than anything else.
Q: You were quite successful in your recruiting efforts.
Is there anything you would have done differently, looking back on it now?
A: I would have started earlier.
Even if you don't know 100% whether or not you want to do banking, it always helps to start building relationships early.
Outside of recruiting, I would have focused more on "fit" questions rather than spending all my time on the technical ones.
While you do have to answer the technical questions reasonably well, bankers care more about them if it's your second or third internship; they're not necessarily going to grill you on advanced/obscure concepts if it's your first time at a bank.
I found myself well-prepared on the technical side, but stumbling when it came to basic "fit" questions, such as "Tell me your strengths and weaknesses."
Finally, lower your expectations.
If you expect everyone to say "No," or you expect the worst in interviews, then even a slightly better outcome is a success.

IB Networking Toolkit
Win investment banking interviews with dozens of templates, examples, and guides for informational interviews, cold emails, cold calls, and more.
learn more
Q: Sounds good.
Any parting advice for students still looking for internships or jobs, or for anyone who's out of work right now?
A: Keep at it. If you don't get something right now, don't give up until you have something lined up.
A friend of mine was about to graduate without any job offers, but then he went around and started offering to work for free.
That allowed him to be far more competitive, and he won several unpaid opportunities that could turn into paid options later on.
Also, look at my own story – I had my offer rescinded, but then I went around and continued to recruit until I found something else.
You just never know, and giving up too soon is a huge mistake – especially when you're dealing with small firms that recruit year-round.
Read More
If you liked this article, you might be interested in Investment Banking Target Schools: Lists by Region and What to Do If You're Not at One.
Break Into Investment Banking
Free Exclusive Report: 57-page guide with the action plan you need to break into investment banking - how to tell your story, network, craft a winning resume, and dominate your interviews