Corporate Development at a Private Equity-Owned Portfolio Company: The Best of Operations and Finance?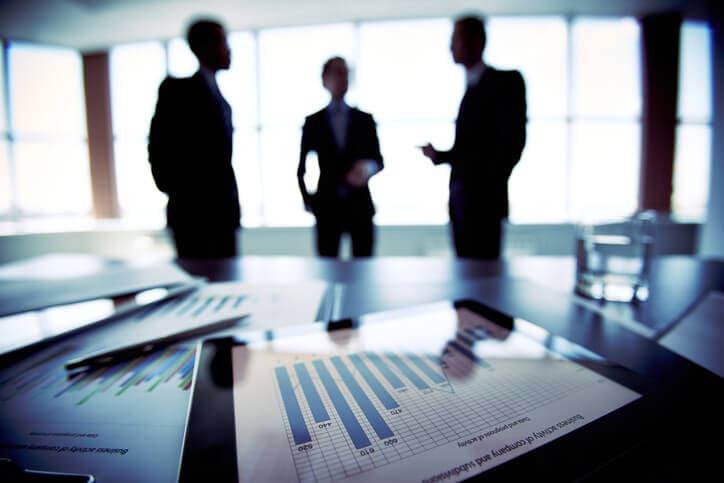 There's one question we get over and over:
"How can I get into private equity?"
It doesn't matter what the market is doing, what bonuses are like, or if there's a financial crisis – everyone wants to get into private equity all the time.
The bad news is that it's not likely to happen because the supply of candidates far exceeds the number of open positions.
But the good news is that you can come close by working in corporate development at a PE-owned portfolio company.
Our reader today made the move successfully, so I'll let him take it away from here:
Private Equity Portfolio Company Jobs 101
Q: So, what does it take to win a role like yours?
A: Before this job, I had a mix of investment banking and integration consulting work.
I spent two years at a TMT group in IB and also worked in operational, integration, and strategic consulting, including at a (different) PE-owned portfolio company.
I focused on software companies, and SaaS (Software-as-a-Service) specifically, so I learned a lot about Retention Rates, Lifetime Value (LTV), Customer Acquisition Costs (CAC), and other important metrics in this sector.
My current firm wanted a mix of both skill sets: I needed to know valuation, financial analysis, and M&A, but I also needed strong operational and industry knowledge.
Q: If you have that type of experience, how would you recruit for these roles?
A: Get on LinkedIn and start looking up the corporate development professionals at companies you're interested in.
These teams are small, and it's easy to contact the key people via email and LinkedIn.
I did extensive networking for IB/PE roles as well, and it's FAR easier to get responses in corporate development.
This approach works best if the team is looking to grow or has active job postings, but even if they don't, you'll get a good response rate if your background fits.
Headhunters have less power than they do in private equity recruiting: Companies tend to use them if the companies themselves are PE-owned and they need to hire someone ASAP.
But many companies skip headhunters altogether and rely on referrals and internal candidates.
Also, unlike PE recruiting, the process is unstructured and doesn't follow a particular timeline, so there isn't much risk of "starting too late."
Q: Great. So, let's say you contact a few interested teams, and they decide to interview you.
What should you expect in the process?
A: You need a good core financial skill set, and you need to be able to discuss companies and acquisition ideas in the space.
But they generally won't give you modeling tests or case studies. They will ask for work samples, presentations, and deal documents you've worked on.
Many of these companies don't want to waste time creating and grading artificial cases – they'd rather assess what you've done in real life.
My process was quick: They conducted a few rounds of interviews, and I spoke with the entire team, some of the executives, and a few team members at the private equity firm.
If you're also interviewing with a PE-owned company, you'll have to research the sponsor to understand their deals and portfolio companies.
On the Job: Private Equity Meets Operational Consulting?
Q: It sounds like the process isn't that much different from the one at a normal company, so let's move to the job itself.
How do you divide your time, and how closely do you work with the sponsor?
A: I spend the majority of my time on active deals. We usually have at least two ongoing M&A processes, and sometimes more than that.
If I spend ~60% of my time on active deals, I probably spend another 20-25% on FP&A work and Board presentations to explain our business and how the deal-making is going.
After that, I spend 15-20% of my time mapping out the market, the competition, and our plans. I also spend some of that time staying in touch with the industry and seeing who's raising money and which companies are being acquired.
The private equity sponsor is most involved with the deal work.
If we're looking at a potential acquisition, I build the operational model for the target and figure out ways to cut costs or increase margins.
"Cost synergies" in investment banking are simple percentages in a spreadsheet, but we put a lot of thought into the individual line items: Can we cut that position? Spend less on that vendor? Reduce the size of the office?
I also work with other division heads to figure out how an acquisition might affect their groups.
The PE firm, on the other hand, spends most of its time on the funding and deal structure.
The team shows bolt-on acquisitions to banks and lenders to raise funds, but they leave the operational side to us.
Q: And I assume the PE firm always wants to use as much debt as possible?
A: Pretty much; a sponsor always avoids putting in additional equity if it can.
They might have to negotiate with lenders to change the covenants of existing debt or add new amendments to permit higher leverage.
For many smaller deals, we can use a mix of cash, debt (often in the form of a revolver), and stock.
For example, if we do a $15 million deal, we might offer $10 million in cash, $2 million in stock, and $3 million as an earn-out paid in stock.
The target almost always prefers cash because stock in a PE-owned private company is illiquid and tough to value.
But we like to offer stock since it lets us move up to bigger deal sizes. In the example above, the $2 million of stock and $3 million earn-out are probably worth less than $1 million today.
Sponsors tend to get tighter with equity later in the holding period of a portfolio company, so you see these mixed cash/stock deals more often for recently-acquired companies.
Q: You mentioned in the beginning that the company and sponsor were interested in you partially because of your SaaS expertise.
Are there any SaaS-specific differences in the valuation or M&A process?
A: The biggest difference is that we almost always prefer to acquire other SaaS businesses.
We have looked at a few perpetual license businesses where there's initial revenue from the product sale and then annual maintenance and support fees for 15-20% of the upfront cost, but the entire software market has shifted to SaaS.
The non-SaaS businesses that we've looked at have been smaller and related to gaining specific features or customer bases.
People tend to overlook the services component of SaaS businesses, but almost all these companies provide implementation, consulting, and integration services, and sometimes they add up to significant percentages of total revenue (around 20% for companies like NetSuite).
There are also "Managed Services," where the SaaS company does everything for the customer, maintains the software, and effectively earns recurring revenue from a service.
We have to understand the services component to work through integration issues and value the company properly.
In particular, we have to evaluate how much of the services revenue is truly "recurring" since recurring revenue and cash flow are worth more.
The multiples for pure SaaS businesses differ substantially from the multiples for services-based businesses since SaaS margins are higher and the companies are more scalable.
So, we have to understand the revenue split to apply the proper multiples.
Finally, we spend a lot of time digging into metrics such as Lifetime Value (LTV) and Customer Acquisition Costs (CAC).
All businesses want LTV to be several times higher than CAC, but companies measure these metrics in different ways, so the math isn't always clear.
For a good overview of other SaaS metrics, check out these articles:
SaaS Metrics & Benchmarks – This one has a glossary for most of the terminology and a lot of key reading around the main topics.
Q: Thanks for adding all that.
You mentioned that you work closely with the sponsor on active deals – is it feasible to move from corporate development at a portfolio company to the PE owner?
A: It's a tougher transition than you might expect.
Corporate development prepares you for an Operating Partner role more than an investment-oriented role. We do work on deals, but the work is mostly on the operational side.
Since my firm is relatively small, I'm also in charge of tasks like planning our market roadmap and doing FP&A-style budgeting, and those don't necessarily correspond to the normal PE skill set.
The hours and lifestyle also make it difficult to switch: A "bad week" here is 60-65 hours, and the average is more like 55.
Private equity hours can be significantly longer, and they're tougher to justify past a certain age and experience level.
Q: Right, but do you have an advantage over corporate development professionals who work at large public companies?
A: I think so, yes.
For example, if I worked at Microsoft or Salesforce, I would work on deals that PE firms would never pursue: $5 billion all-stock transactions, for example.
While that's good experience, it doesn't translate into private equity because the holding period is longer, the deal structure is different, and the long-term objectives are different.
If your goal is private equity, you're still better off joining a bulge bracket or elite boutique and taking part in the frenzied recruiting process there.
But if you want to do similar work, gain operational skills, get a better work/life balance, and accept lower pay, corporate development at PE portfolio companies is a great alternative.
Q: That's a great summary. Any other final thoughts?
A: Be proactive!
In recruiting and on the job, corporate development favors candidates who take the initiative and start things on their own.
You can't wait for headhunters to come to you – you have to network aggressively, show serious interest in the specific company you're speaking with, and be comfortable presenting your past work.
If you can do all that, it might be a great fit for you.
Q: Thanks for your time!
A: Sure, my pleasure.
Break Into Investment Banking
Free Exclusive Report: 57-page guide with the action plan you need to break into investment banking - how to tell your story, network, craft a winning resume, and dominate your interviews