Investment Banking in France: The Best Way to Combine Wine Tasting and M&A Advisory?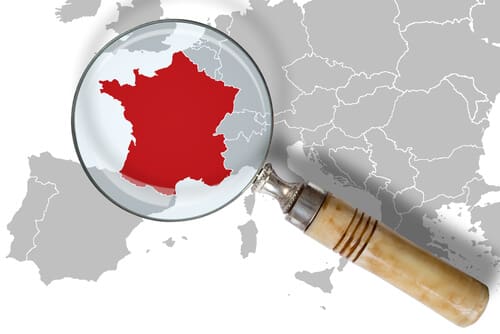 If you could drink wine while working on a pitch book, would you actually want to work on the pitch book?
Maybe, maybe not… but to answer that question, you'd have to work in France and advise on a few vineyard M&A deals.
There's a lot more to the industry than that, but it is one of the many perks of working there.
To get there, though, you need to succeed in a very 'different' recruiting process, survive 6-month off-cycle internships, and more.
Our interviewee today currently works at a top bank in Paris, and he breaks down the entire process for you – from recruiting to how you can actually work at a vineyard M&A advisory boutique:
A Tale of Two Cities: Recruiting in Paris vs. London
Q: So how did you end up working in IB in Paris?
A: I completed a degree in Math, and then applied and won admission to a top business school here. But I decided to take a gap year (more like a year and a half) to gain more work experience first.
I applied to dozens of boutique and bulge bracket banks here, completed a 6-month off-cycle internship at a smaller bank, and then moved into my current role.
I won these offers by networking (yes, it still "works" here) and by applying through my grad school's intranet and through firms' websites.
The first time around, I applied to ~40 banks, won 6 interviews, and won 2 offers.
Q: I noticed you didn't mention anything about assessment centers.
A: They're definitely less common than in London.
I can only think of 2 groups off the top of my head that actually conduct ACs in Paris (Société Générale and EY's M&A team), but there might be a few others I'm not familiar with.
Here, it's all about off-cycle internships. These internships last for 6-12 months, during which time you will work like crazy.
But some firms use these internships as a way to get "cheap labor" and never intend to hire any interns full-time, so you really need to do your own research before you join a firm.
If you can't win one of these off-cycle internships, you'll have to network your way in via alumni and referrals.
Once you've done that, recruiting here is almost entirely about your interview performance.
A few bulge bracket banks and large French banks give you numerical tests, case studies, and brain teasers, but these are not key factors for most boutique or middle market firms.
Q: So what interview questions should you expect?
A: They ask the usual "fit" questions (why banking, why our bank, etc.) but they tend to focus on very specific technical topics.
You need to know:
For more on the point above about Enterprise Value and retirement provisions, please see our tutorial on how to calculate Enterprise Value, which uses a French company (Vivendi).
They will also expect you to know a few process-related points:
Questions on the topics above will comprise about 50%+ of what interviewers ask you.
They do not ask the "competency questions" that are common in the U.K. application process.
Q: And how are off-cycle internship interviews different from full-time interviews?
A: The questions are similar, but you'll meet more bankers and more senior bankers in full-time interviews.
For internship roles, you might meet 2-6 bankers from the Analyst through MD levels, but for full-time positions you might interview with twice as many bankers and you may even meet Partners at the firm.
But it varies a lot; sometimes HR also has an important role in the process (BNP Paribas is one example), while they matter less in other cases.
The Ideal Candidate for France Investment Banking: Sydney Carton or Charles Darnay?
Q: So what types of candidates are they looking for?
I am assuming you need to be fluent in French and attend a top school there to have a good chance.
A: Yes and no; you definitely need to know French, but banks also want candidates who speak English well because we work on so many cross-border deals.
You usually need a Master's degree in business, finance, or engineering, and experience in finance, audit, or banking, but I have seen candidates without relevant experience win off-cycle placements as well.
A common candidate profile might be:
Attends a top-tier business / engineering school here.
Is currently taking a gap year.
Completed a 6-month audit internship, which he/she then leveraged into a 6-month M&A internship that he/she hopes to leverage into a full-time offer.
Q: You said "yes and no" in response to my question, but so far I'm mostly hearing "yes."
Where does the "no" come in?
A: It's because there are arguably more "top schools" than in other countries, and because there are 2 common ways to get in:
Complete a 1-year Specialized Master's degree. This is not a normal "Master's degree," but rather a " " that's different from the typical "Grande école" degree.
Complete a full "Grande école" degree (2 to 3 years).
If you want to complete a Master's degree, there are about 10 engineering schools and 10 business schools that open the doors. A few examples:
Engineering: The member colleges and institutes of the Paris Institute of Technology.
Business: HEC (also a member of ParisTech), ESSEC, or EDHEC;
Other: Dauphine or Sciences Po.
This list is not exhaustive – these are just a few examples. I don't want to get into a debate over ranking schools or which school qualifies as a "target."
In my opinion, it's still better to get a full "Grande école" degree and learn French at the same time, because recruiters often prefer more traditional-looking candidates.
That may change, though, because business schools are starting to market their 1-year specialization programs more than the GE degrees.
Q: I see. So is there anything else to know about the different educational options there?
A: Yes. A lot of schools in France have "Apprenticeship" programs (example for Dauphine here) where you work part-time for a company that pays your degree tuition (both GE and 1-year specialized Master's) and your monthly salary.
A few recruiters have a negative view of this arrangement, but others actually prefer students who are doing Apprenticeships. Companies are also starting to offer Apprenticeships rather than off-cycle internships as regulations become stricter.
You won't be able to complete a traditional IB analyst Apprenticeship because the workload is too unpredictable, but many non-finance firms such as Total and Lagardère offer Apprenticeships in their internal M&A teams.
Also, some large banks do offer Apprenticeships in their Leveraged Finance and Project Finance departments.
The Track of a Storm: The Finance Industry in France
Q: So we talked a lot about recruiting, but what about the industry itself?
Do the bulge bracket banks dominate, or is it more of a mix between large banks, boutiques, and domestic French banks?
A: It's definitely more of a mix.
All the bulge bracket banks have a presence, but the large French banks (BNP Paribas, Société Général, CACIB, and Natixis) are also here, and there are many elite boutiques (Lazard – founded by French émigrés to the U.S., Rothschild – much stronger in Europe, Messier Maris, etc.).
And then the European banks (Santander, BBVA, Unicrédit, HSBC, etc.) have Paris-based teams as well.
One difference is that there's a big emphasis on middle-market deals, so you'll see quite a few middle-market-focused teams even at bulge bracket banks.
They exist in other regions as well, but sometimes in places like NYC the middle-market team at a large bank is viewed as "inferior."
And, of course, there are many boutique investment banks such as Lincoln, Leonardo, and DC Advisory.
Q: What types of deals are most common? Is there any industry focus?
A: You see all deal types and all industries, but the average deal size is probably smaller than in the U.S. because the middle-market segment is more prominent.
France's economy is more industrials-driven than the U.K.'s economy, so a higher percentage of domestic deals here involve industrial companies rather than services companies.
A lot of the middle-market deals involve private equity firms and family offices.
I've seen a lot of vineyard deals lately, and there's even a boutique firm that specializes in vineyard deals (Wine Bankers & Co.).
Q: I was wondering when you'd get to the part about wine tasting, or at least wine M&A.
How is the work environment different from what you would find in London?
A: I'm not sure if it's that much different: Banking is banking.
But some of the elite boutiques here are known for "torturing" their interns and analysts, more so than in other regions.
There was even a (urban?) legend one year that all the interns at a few elite boutiques quit before their contracts were up.
Compensation is significantly lower than in London, but Paris is also a bit cheaper to live in.
You may also earn a different amount depending on your school.
Yes, you may literally get paid less if you attended School Y rather than School Z, even if you're doing the same job and you have more relevant experience than someone who attended School Z.
Example: One alumnus from my business school told me recently he is earning 10% more, excluding bonuses, than one of his co-workers because he earned his Grande école degree from a well-known school, and the co-worker did not.
Q: This is getting strange. I liked the wine M&A advisory part, but now I'm not so sure.
So what do people do after they leave banking?
A: As in other regions, private equity is a common exit opportunity.
Of course, as in other regions outside the U.S., many bankers simply stay in banking and there isn't as much of an obsession with "the exit."
I believe there are also fewer large-cap PE funds and hedge funds here, so many buy-side opportunities are for middle-market or smaller funds.
It can also be very "complicated" to get promoted at French banks because you need to have attended the right school (usually HEC or Sciences Po, followed by ENA), know the right people, and so on.
So a good number of people get frustrated with the process and leave to start their own boutiques instead.
Another difference here is that there's even more of a "revolving door" between the public sector and banks than in other countries.
The prime example is Emmanuel Macron, our current President and an ENA graduate who got into Rothschild at the Director level, despite having no previous experience in banking.
Somehow he performed brilliantly, closed a massive deal between Nestlé and Pfizer, and was promoted to Partner very quickly… after which he moved back into politics.
A former President of BNP Paribas was also a graduate of HEC and ENA; people here place an inordinate importance on your school.
Q: I'm guessing you don't see many "unknown school to bulge bracket bank" success stories there…
A: These stories do happen, but you pretty much have to rebrand at a top school to make the move.
For example, I have heard of people getting degrees from non-target schools, then doing 1-year specialization degrees at the top schools (examples mentioned above), and then winning off-cycle internships at top boutique and middle market firms.
I'm sure someone will now leave a comment describing an incredible non-target-to-Goldman-Sachs success story, but from what I've seen, it is less common here.
Q: So what are your next steps?
A: I want to get into Restructuring in a few years because it seems more technical and challenging than standard M&A.
But I also have to finish my business school degree, so I'll see if I can get placement in another group or location before that.
Q: Great. Thanks for your time!
A: My pleasure.
Break Into Investment Banking
Free Exclusive Report: 57-page guide with the action plan you need to break into investment banking - how to tell your story, network, craft a winning resume, and dominate your interviews