How to Go from No Return Offer in Your Internship to a Full-Time Investment Banking Offer… from a Non-Target School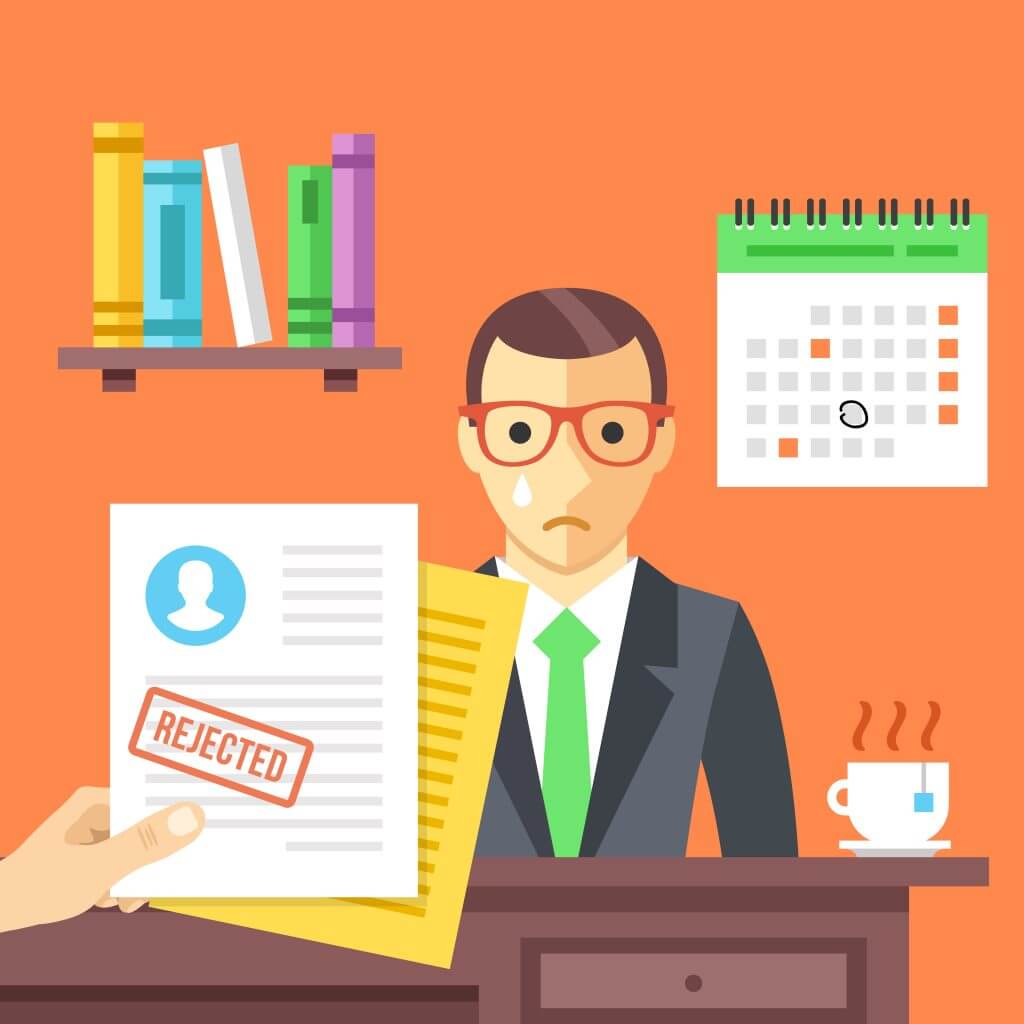 What happens if you screw up?
For example, what if you put time and effort into recruiting, you win an investment banking summer internship, but then you fail to get a return offer for silly reasons?
You could go back and start networking again, but most banks prefer to hire from their summer intern pools.
And to make things even worse, what if you also attend a non-target university and your only experience before the internship consisted of staffing, MLM sales, and part-time work for a professor?
That would make for a tough challenge.
And yet our reader today overcame everything above to win a full-time IB offer.
Here's how he did it, and how you can do the same:
Origins: Energy Drinks and Eccentric Professors
Q: Can you give us a summary of your story?
A: Sure. I started as a management major at a non-target school, mostly because I was from the area and the school was cheap while still having a reasonably good reputation (for everything except IB recruiting).
I also did sports, such as cross country and track, and various other activities like Boy Scouts and martial arts while I was in high school.
I was very interested in sales in my first year of university, and I got involved with a multi-level marketing (MLM) company selling energy drinks.
But my family, friends, and acquaintances, particularly the ones I met at an internship at a local staffing firm, said I had a more analytical mind and encouraged me to take finance classes instead. One business professor agreed, so I decided to take their advice.
In my second year, I studied abroad in Germany and took classes from a great finance professor who cemented my interest in the field.
He was a consultant at a boutique valuation firm in the U.S., and he let me work on a few projects remotely over my post-sophomore summer and through my junior year (which I later spun as "work experience").
I began networking in the summer after my sophomore year, but I didn't get serious about it until January-February of my junior year when I went through a massive cold-calling effort that led to an internship at a Restructuring bank/consulting firm.
I failed to get a return offer for silly reasons, so I expanded my networking efforts and went through an intense interview process at another boutique bank that led to a full-time offer there.
Cold-Calling Strategies
Q: So why did you decide to cold call banks? Most students seem uncomfortable with it.
A: There were so few alumni from my school in banking that I couldn't use LinkedIn or my alumni database effectively.
Cold calling can also get you better results than email because you're putting a voice to a name.
Cold emailing could work better if you have real finance experience, or you've attended a top school. But if you don't have those, you can often come across better on the phone.
One MD told me, "Email is a commodity in this day and age, but the call made me notice you."
Q: OK. So what was your overall strategy? How did you find firms and phone numbers, and what did you say?
A: I did online searches for boutique and middle-market banks in New York and combined my findings with a few online lists.
I always tried to find individual bankers' phone numbers by going to the website and searching for professional profiles. I called the MD first if I could find his/her number, but I also had success with calling VPs.
If I couldn't find the number of an MD or VP, I called the main line and made myself sound important by saying, "Hi, [My Name], calling for [Banker Name]" with a sense of urgency.
Sometimes they asked what I was calling about, in which case I said it was about "employment opportunities." Sometimes they asked me to clarify, so I responded with "internship opportunities."
But in a surprising number of cases, they put me through without questioning me.
If I reached the VP or MD directly, I would say, "Hi [Banker Name], my name is [My Name]. I'm a junior finance major at [University Name], and I'm reaching out about potential internship opportunities at [Firm Name]."
Q: And what were the responses like?
A: Most firms said they weren't hiring interns or didn't have formal internship programs.
I countered these objections by using strategies similar to those of other readers:
Ask if anything might change in the future.
Point out that that senior people are probably spending time on tasks they shouldn't be spending time on.
But the most important step was following up. On average, I followed up with each firm 2-3 times, and sometimes up to 6-7 times.
I usually waited a few days to a week and called back to reiterate my interest and see if anything had changed.
Q: And how did you win your offer through this effort?
A: It wasn't anything special – I followed up with one bank a few times, and they eventually put me through two phone interviews, after which they gave me an internship offer.
I had reached out to ~180 companies before I received the offer.
The offer was at a middle-market Restructuring bank/consulting firm, and I accepted it without a second thought.
Internships Anonymous: How NOT to Get a Return Offer
Q: But you mentioned you "screwed up" this internship…
A: I wouldn't say it was a total disaster – I just made some silly moves that resulted in no return offer.
I didn't pay much attention to the office environment and appearing professional: I was too loud and occasionally said stupid things to the other interns and analysts, which the support staff and senior bankers overheard.
Sometimes I didn't pay attention to conference calls, and other times it looked like I hadn't changed my clothes in a few days.
While these seem trivial next to your work product and ability to move deals forward, people do notice them.
Q: Yup, this one sounds familiar.
A: But it wasn't a total loss because I did a few things right as well:
Networking with the MDs – I reached out to a few MDs at the firm and asked to have lunch. Shortly after lunch, I would email him/her and offer to help with any outstanding projects. Doing this got me assigned to three new projects.
Pleasing My Director – The senior banker I worked with most closely liked my work ethic and enthusiasm and offered to be a reference for me.
Q: So did they tell you why you didn't get the return offer?
A: No. There were four interns that year, and only one received a return offer. Ironically, she was also the least interested in investment banking.
She was quiet but got along well with everyone and avoided all my mistakes.
When I asked about return offers, the MD told me, "We don't know our hiring needs yet, so we can't make offers" – even though one intern received a return offer after that conversation.
I used this situation to my advantage and told other banks that I didn't know my offer status because the bank had never told me definitively.
Full-Time Recruiting: Back to the Drawing Board
Q: OK. So you could answer the question about your return offer status, but how did your networking strategy change for full-time recruiting?
A: I expanded the list of firms because I had found a few more banks in between my junior and senior years, and I also found more alumni on LinkedIn that I had missed the previous year. And I also went back to firms I previously spoke with to see if they had any full-time roles.
I also reached out to recent graduates of other non-target schools who got into banking. I found their names on LinkedIn, looked for their email address in their profile or via Google searches, and sent short messages saying:
"Hi [Name], I am a senior finance major at [University Name] and a former restructuring investment banking summer analyst at [Firm Name]. I would appreciate the chance to speak with you about your experiences at [Firm Name]."
Over several months, these efforts led to interviews at various middle-market and boutique banks. Through the full-time recruiting process, I reached out to ~230 companies.
Q: But don't most banks hire exclusively from their summer intern classes?
A: Most banks prefer to do that, but not all banks can get what they need from interns.
Their intern class might perform poorly; they might not hire enough interns; or the interns who performed well might accept offers elsewhere.
Q: OK. And so what were the toughest questions in interviews?
A: Beyond the "Did you get a return offer?" question, which I answered by saying they could not give me a definitive answer and so I'm interviewing for full-time roles elsewhere, banks focused heavily on my deal experience.
I thought that since I worked in Restructuring/Distressed M&A, few bankers would know enough to ask detailed questions, but I was wrong: a fair number knew about the field and had even worked there before.
This problem trips up a lot of interns, so you need to get the documents from your internship.
I "smuggled" them out by emailing them to myself with my Director's tacit approval, but if you can't do that, you should create written summaries before you leave.
The Boutique Recruiting Process: The Wolf of Wall Street Meets The Hunger Games
Q: Yeah, very true. So what was the process like at the boutique where you won the offer?
A: It was quite intense, as it lasted for five rounds over two months.
To give you an idea of the numbers:
1,000 people applied for full-time roles.
100 received first-round phone interviews.
15 received second-round phone interviews.
7 received third-round in-person interviews with two VPs and the Co-Founder.
3 went to the fourth round, which consisted of a case study.
And then the fifth round involved a "mock role play" with a potential client followed by lunch with two VPs.
This firm hired Analysts for both deal execution and business development (cold calling and cold emailing firms and leveraging warm connections to win deals).
I never listed the MLM experience on my resume because of potential backlash from recruiters, but I referenced all the cold calling I had done to win the internship as well as a few sales competitions I had participated in.
That convinced them I was the right candidate: some interviewees were technically strong, and others could win deals with ease, but I struck a balance between the two.
Q: We've covered interviews extensively, but can you describe the case study and mock role plays?
A: Sure. In the case study, they gave me a technology company (SaaS, or Software as a Service) and asked me to evaluate a potential merger with a target company.
I had read your advice to keep these presentations short and sweet, but I did the complete opposite and spent ~70 hours creating a 30-slide presentation with a ton of detail on the comparable companies and precedent transactions.
Unfortunately, I was so knee-deep in the details that I missed the bigger picture: I valued the target company at ~$17.00/share, but its share price was only ~$5.00 at the time.
I was way off because I had picked the wrong set of comparables, but I didn't notice because I was so busy finishing the presentation.
But they were impressed with the sheer amount of effort I put in, which was more than anyone else in that round. So even though my conclusions were wrong, I advanced to the next round.
Q: And then what happened in that round?
A: In the mock role play, I spoke with a VP who acted like the CEO of a potential client. The prompt was: "On the off chance that you speak with a CEO of a company, how would you arrange for a second meeting?"
I recommend approaching these role plays like this:
Build Rapport – Chit chat with the CEO / team for 30 to 60 seconds in the beginning about non-work topics.
Set an Agenda – For example, say that you want to learn about the company's goals, recent updates, and then explore ways you might work together.
Find Out the Company's Goals – Probe into how the company has been performing and see if they need to raise capital, go public, make acquisitions, etc.
Explain Similar Deals Your Firm Has Done – Cite deals and companies in the same industry and explain what your firm has done in the past.
Propose a Second Meeting – And then you can propose a second conversation with a VP or MD at your firm and offer to send a follow-up email with your availability.
I forgot to build rapport and I did not set an agenda right away, but they were still impressed that I handled the conversation well.
Q: Thanks for explaining that.
So what are your plans now that you've won this offer?
A: I'm planning to stay for the long term, or at least longer than most Analysts stay in IB roles.
The firm is a great fit for me because it's tech-focused and requires business development, and I have a minor in Computer Science along with a sales & marketing background.
Tips, Tactics, and Final Thoughts
Q: Thanks for sharing all that. Is there anything else important that we haven't already discussed?
A: Yeah, I wanted to make three other points:
1) Be Stubborn and Take Risks
Right before my summer internship, I won an offer at a local valuation firm. This offer was a good backup plan, but I didn't really want it.
I considered accepting it and then reneging, but I ended up turning it down and forcing myself to win an investment banking offer.
It was already late March by that point, so it was quite a risky move.
Then in my final year at university, I won a Big 4 valuation offer, and people kept telling me to take it and lateral over to a bank after a year.
But I didn't really want it, so I turned it down and forced myself to win an IB offer.
I'm not saying it's universally a good idea to turn down backup plans, but doing so can provide a lot of extra motivation, especially when you're already speaking with more desirable firms.
2) Invest in Yourself via Case Studies and Competitions
You've written about how important these competitions can be, and I agree completely.
I joined a competition where we recommended an unusual strategy for AT&T – an acquisition of a media company followed by an asset sale – and that helped us advance to the final round.
I also organized technical workshops and training sessions for big groups of students and used that to show how serious I was about the industry.
3) Drop a Unique Point in Your Story
I got an interesting nickname from my cross country and track experience, and I always mentioned it at the start of interviews:
"I did cross country and track in high school, where I got the nickname [X] from my style. Being a captain of the team pushed me to start as a management major, but… [continue the story with study abroad and finance professor portion]."
The MD from my summer internship told me that nickname made me "stick" in his mind during the second-round phone interview.
Too many people have responses to the "Walk me through your resume" question that all sound the same; mix it up by inserting something unusual, varying your word choices, and speaking more slowly, so you don't sound like a robot.
Q: Well said. I kind of want to reveal your nickname here since it's a good one, but then readers might recognize you.
A: Yeah, probably not the best idea.
Q: Anyway, thanks for your time. This was very informative!
A: My pleasure.
–
Want more?
You might be interested in Restructuring Investment Banking: The Perfect Panacea for Plagues, Pandemics, and Pandemonium?
Break Into Investment Banking
Free Exclusive Report: 57-page guide with the action plan you need to break into investment banking - how to tell your story, network, craft a winning resume, and dominate your interviews