How to Prepare for Your Investment Banking Summer Internship in Less Than 8 Hours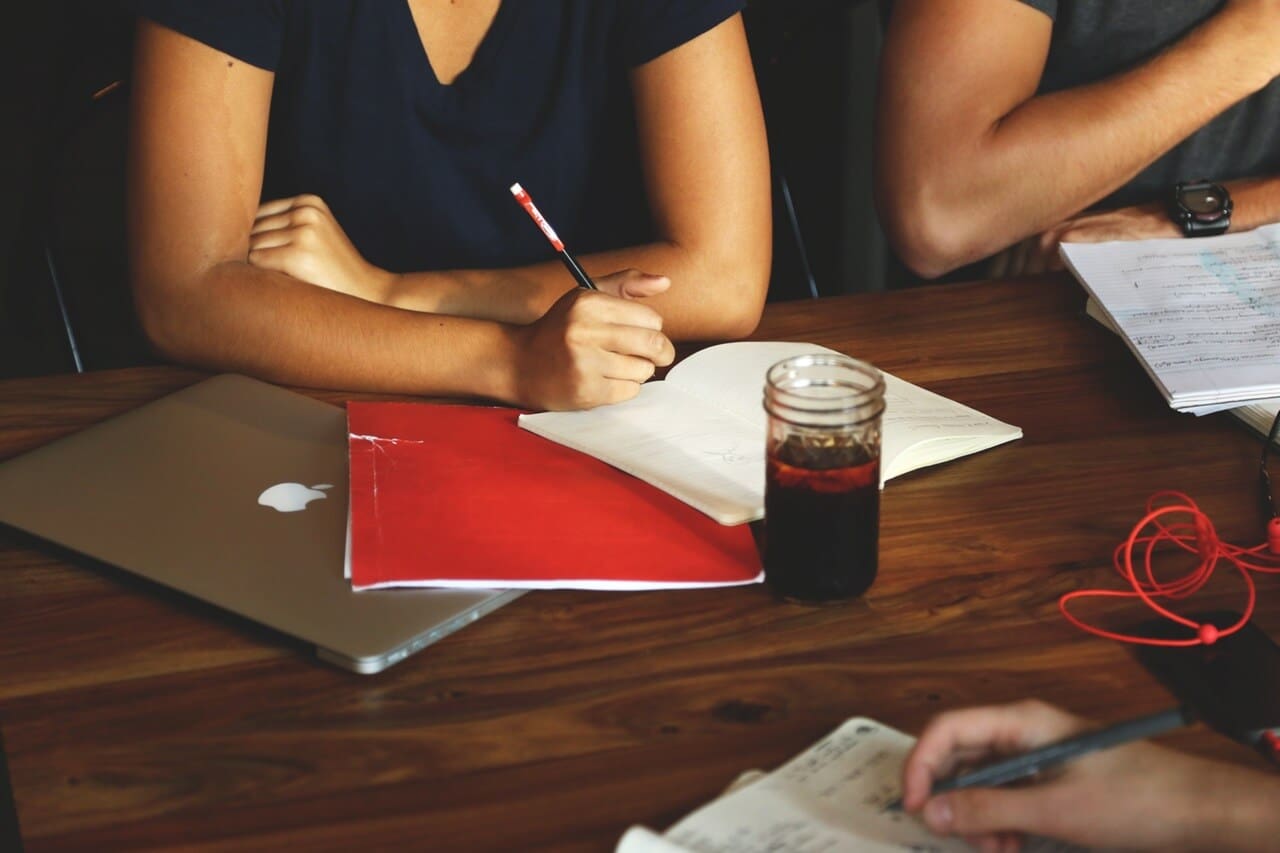 Do you enjoy procrastinating?
I do.
My favorite method is binging on TV shows, followed closely by mobile games (Clash Royale!).
Sometimes, waiting until the last minute helps you by adding time pressure.
But other times, it hurts you because you can't physically complete your tasks.
With summer internships, it's a bit of both.
If you haven't done much prep for an internship that's about to start, you're at a disadvantage.
But you can also turn it into an advantage by preparing more efficiently than the other interns.
The Ideal Case for Summer Internship Prep
Ideally, you will have taken several accounting and finance classes, completed our financial modeling courses, and then written practice stock pitches and presentations.
And then you will have networked with everyone and won placement in the exact group you want.
Those strategies work, but they also take a lot of time.
So if you have only a few days left, you need tasks that can be completed in 1 hour or less.
Here are my top 10 tips, organized by "The Work Itself" and "Adjusting to the Culture":
The Work Itself
1) Learn Excel and PowerPoint – Or At Least Set Up the Quick Access Toolbar Correctly
As an intern at ANY level, you are unlikely to work on complex financial models.
So while you need to know accounting and valuation for interviews, you won't be using them a terrible amount on the job.
You will, however, be using Excel and PowerPoint A LOT. You'll have to sort and format data, spread comps, create company profiles, and more.
The best way to master both these programs is with our Excel and PowerPoint courses, both of which were created based on recent versions (2016 and 2019 / Office 365).
But if you have less than 1 hour, just download the shortcuts and set up your Quick Access Toolbar correctly. Here are two videos on how to do it in Excel and PowerPoint:
By shortening commands like Alt, H, G, A, L for left alignment to Alt, 1, L, you will save yourself hours, if not days, of time.
Time Required: 30 minutes to get our shortcut lists, watch the videos, and import the QATs.
If You Have More Time: Consider our Excel and/or PowerPoint courses and follow the 5-hour study plans.
2) Skim One Annual Report of a Company in Your Sector and Extract the Key Information
Data gathering is a huge part of the job, so you must be able to read through companies' reports quickly.
Look up your sector on Google Finance or in our industry-specific articles, find a public company, and then search for "[Company Name] investor relations" to get the latest annual report (the 10-K for U.S.-based firms).
Then use Ctrl + F to search the report, locate the following information, and enter it in Excel:
The company's share count.
The company's options outstanding and the average exercise price for the options.
The company's financial statements – and calculate EBITDA based on those statements.
2-3 terms you don't know – and do Google searches to figure out what they mean.
There are two goals in this exercise:
Familiarize yourself with data and financials for companies in your industry.
Get in the habit of using Google to find answers rather than bothering your team. As an intern, 90% of your questions will be stupid – so make sure only Google knows about your stupidity.
Time Required: 60 minutes.
If You Have More Time: Build a simple 3-statement model and valuation for the company.
3) Read a Few Pitch Books and Read Up on Deals in Your Sector
You also need to familiarize yourself with general market trends, key metrics, and the vocabulary of your sector.
There's a simple solution for that: our collection of articles on different groups in investment banking, all of which have links to pitch books and presentations.
Find 3 examples for your sector, or if you're in a group like M&A or ECM that works across sectors, find 3 examples from different industries.
Then, skim through each pitch book and write down the following information:
5 Key Metrics – Which metrics keep coming up? What do the abbreviations stand for, and what do they mean?
2 Differences in the Analysis – How are standard models like the DCF and comparable public companies different? Why might you tweak them for this sector?
When you're done, find 2 examples of recent deals in your sector by doing searches for "[Industry Name] M&A [Year]."
Write down the following information for each deal:
Motivation – Why did one company want to buy another or raise capital?
Multiples – What were the approximate multiples?
Market Trends – Which key trends did this deal reflect?
Time Required: 60-90 minutes.
4) Get Used to Double-Checking and Printing Out Your Work
If you're a student, your attention to detail is likely to be poor.
You can turn in assignments with mistakes in university, but that won't work when an angry VP sees a typo and then murders your family and eats their bodies.
You need to get in the habit of printing out your work to find mistakes.
This one's also easy: find a recent, ~3-page essay or article you wrote, and print it out.
Take out your red pen and circle every typo, grammatical mistake, awkward construction, and inconsistency you can find.
Areas to check include:
Comma Usage – Most people, including myself, often use commas incorrectly in compound sentences.
Name and Abbreviation Consistency – Are you using "$ in millions" in one spot but "$M" elsewhere?
Parentheses and Unnecessary Words – Cut, cut, cut.
Then, go back to your computer, fix these mistakes, and print it out again.
Let it sit for a day, and then repeat the same process to find even more mistakes.
Time Required: 60 minutes.
If You Have More Time: Do the same thing, but with a chapter in a math textbook. Find the mistakes that the "professional" editors missed.
5) Get Ready to Take Notes on Your Work
If you've completed an investment banking internship, you're guaranteed to get grilled on your deal experience in the future.
Many interns stumble because they don't write down the information.
Readers have gotten away with smuggling materials out of their internships, but it is not recommended.
Instead, create "deal sheets" with the following entries:
Company Background – Approximate financial stats such as revenue and EBITDA, valuation, and key markets and products.
Deal Motivation – Why did the company want to buy, sell, or raise capital?
Your Unique Contributions – Did you find a financial error that saved the deal? Did your revenue model result in more buyers showing interest? Did you answer questions from buyers that resulted in more bids?
Current Status – Is the deal still ongoing? Did it close? Did it fall apart?
You may not have anything for the "unique contributions" category, but fill out what you can.
Set a calendar reminder to complete this list for each deal in the last week of your internship.
Time Required: 15 minutes to set up the lists and calendar reminder; 60 minutes to complete the lists at the end of the internship.
Adjusting to the Culture
6) Send Emails to 2-3 Bankers You Met During the Interview Process
If you've waited until the real last minute, i.e. the night before your internship begins, skip this step.
But if you have a few days, a week, or more than a week, you can send a message like the following to 2-3 bankers:
"SUBJECT: Summer Internship Starting on [Day]
[Banker Name],
I hope all is well. I just wanted to reach out to you since my summer internship at [Bank Name] starts on [Day] this week. As a reminder, I'm a [Major Name] major at [University Name], and you interviewed me in [Month] last year (I also [Insert Interesting Fact or Personal Detail]).
I wanted to thank you for taking the time to speak with me, and express my enthusiasm for the internship. Please let me know if you have any tips before I begin – they would be much appreciated.
Thanks,
[Your Name]"
Don't email everyone on the same day at the same time; wait a day or two and modify the message slightly for each person.
The goal is to get them thinking about you and remind them that they can soon offload work, which puts you ahead of the other interns.
Time Required: 30 minutes to look up contact information, draft the emails, and set a reminder for each message.
7) Establish the Right Appearance and Mindset
Many students believe that they will be judged primarily on their work.
Nothing could be further from the truth.
If you look unprofessional by playing on your phone constantly, fidgeting, wearing dirty clothes, making noises, or making stupid comments, you will not get a return offer.
Playing on your phone all the time is particularly annoying; I've met very few people under the age of 30 who can carry on a 2-3-hour conversation without electronic distraction.
Old-school senior bankers get super-annoyed at this behavior.
You'll also develop a reputation as a slacker if you're on your phone when team members walk by your cubicle.
For fashion advice, please see the articles for men and women.
To practice these points, you can do the following in the week before you start:
Day 1: Wear your planned work clothes, and inspect yourself in the mirror to look for wrinkles, stains, and dirty spots. Clean or iron where necessary. If you can't tell whether there's a problem, assume there is one.
Then, put your phone in airplane mode and place it in your pocket for 30 minutes. Without moving, checking email, or watching YouTube, complete one of my suggested exercises above. If necessary, disconnect the Internet.
Day 2: Do the same thing, but increase your "no phone time" to 60 minutes.
Days 3-7: Do the same thing, and aim to increase your "no phone time" to 2-3 hours.
Time Required: 5-10 minutes per day to inspect your clothes, disable your phone, and practice silence.
8) Make a Networking Plan
While you shouldn't spread yourself too thin, you should diversify a bit and make sure everyone in your team knows who you are.
Most summer internships last for 8-10 weeks and most teams have fewer than 20 people, so you could meet with everyone if you target 1-2 bankers per week.
Make a list of each banker, his/her title, whether or not you've gone to lunch or coffee with the person, and whether or not you've followed up afterward with an offer to help.
You should prioritize senior bankers, but if you don't feel comfortable right away, you could start with Analysts and Associates. You could then ask them for introductions to senior bankers.
Stop by the person's cubicle or office and say:
"Hi [Banker Name], I just wanted to introduce myself. I'm [Your Name], the new intern from [University/MBA Name]."
Let the other person respond and talk for a bit, and suggest coffee or lunch if he/she seems talkative. If not, try again later in the week or skip it if he/she seems unreceptive.
Time Required: 15 minutes to make your list and 30-45 minutes to introduce yourself to everyone.
9) Sketch Your Elevator Pitch
What happens if you're walking down the hall one day and you run into the CEO of the bank?
Most students are not prepared for this scenario, which is a shame since it's a great opportunity if you handle it well.
When he/she asks who you are, you need a brief, but memorable, answer.
Focus on the "memorable" part, and aim for 10-15 seconds.
You could use this format:
"I'm [Your Name], the new intern in the [Team Name] team. I'm a [Major Name] major at [University Name], and I just got back from [Interesting Activity Name] there. And now I'm here."
The "And now I'm here" part should come across as lighthearted; you're drawing a contrast between a fun/interesting activity and the dungeon of banking.
For example, if I could somehow go back in time and intern at a bank, I might say:
"I'm Brian, the new intern in the TMT team. I'm a computer science major at Stanford, and I just got back from studying abroad in Japan and climbing Mt. Fuji. And now I'm here."
You could use a nickname, a hobby, an exchange program, an event, your family background, or anything else that stands out.
Time Required: 15 minutes.
10) Adapt to the Grueling Hours and Your New Schedule
Students often struggle because they're used to going to sleep at 4 AM, waking up at 11 AM, rolling out of bed for class, and then taking a nap at 4 PM.
You must get used to a very different schedule in banking.
Aim to go to sleep by 12-1 AM, wake up at 7-8 AM, and avoid naps during the day.
The workday starts much earlier than your normal wake-up time.
You can condition yourself by moving up your bedtime by 30 minutes each night, and stop when you reach that 12-1 AM window.
I recommend melatonin for sleeping whenever you want, along with sugar-free Red Bull and an annoying alarm clock for waking up.
Time Required: N/A – Integrate this change into your normal schedule.
The 8-Hour Internship Prep Guide?
It took you a lot more than 8 hours to win your banking internship, but you can screw it up and lose a return offer in a few minutes.
Or… you could get up to speed quickly by following all the tips above, even if you've waited until the last minute.
You still won't get ahead of those overachievers who started preparing months in advance…
…But you'll also do a whole lot better than the interns who played Clash Royale the entire week before internships began.
Break Into Investment Banking
Free Exclusive Report: 57-page guide with the action plan you need to break into investment banking - how to tell your story, network, craft a winning resume, and dominate your interviews