Investment Banking Recruiting as a First or Second-Year University Student: How to Survive the Insanity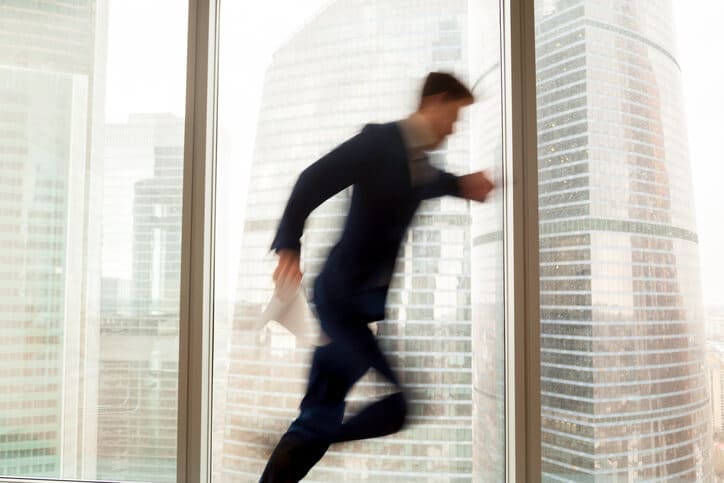 This article is a revamped version of an older one, but it is mostly a public service announcement.
If you've been paying attention to recruiting deadlines, nothing here should be surprising.
If not, you need to start paying attention now.
Summer internship recruiting now starts insanely early, and it has been starting earlier and earlier each year.
To have a decent shot of getting into investment banking after graduation, you must focus on it from your first year in university.
This trend to move recruiting earlier and earlier is silly, but I don't make the rules – I just explain how to game the system:
Why the Insanity?
Finance jobs are no longer the most appealing ones available to undergrads and MBAs.
Why chain yourself up in your cubicle when you could join Google or Facebook and earn as much, if not more, and get a much better work environment?
To compete, banks have moved recruiting earlier and earlier so that students don't realize the range of other options out there.
By recruiting so early, banks also make themselves seem more "exclusive" and, therefore, more appealing.
Also, it's cheaper to recruit students far in advance of internships and use impersonal HireVue assessments; why waste precious humans' time on your candidacy?
Finally, banks know that they can't necessarily get "the best and brightest" anymore – but they can get the most motivated students if they recruit early enough.
So… What Does Super-Early Recruiting Mean, Exactly?
Banks, as of 2018, open their summer internship applications over a year in advance of internship start dates.
The "deadlines" may be much later – maybe 6-9 months before internship start dates.
But recruiting is done on a first-come, first-serve basis, so you put yourself at a huge disadvantage if you wait until the deadline to apply.
That creates a few challenges for you:
Challenge #1: You Cannot "Explore" Whether or Not Finance is for You – You Must Assume It is
If you arrive on campus and you're not sure if you want to do finance, you don't have much time to explore your options.
You need to join finance-related clubs and get an internship ASAP.
If you do the internship, hate it, and decide the industry is not for you, you can always move into other areas (corporate finance, Big 4, etc.) that don't recruit insanely early.
Challenge #2: You Need to Start Networking and Learning the Technical Side Even Earlier
Since recruiting moves at warp speed, you need to start networking at least 1.5 years before the internship start date.
That means "midway through your second year in university," especially if you're at a non-target school.
You also need some understanding of accounting, valuation, and finance at that early date because informational interviews frequently turn into real interviews.
Challenge #3: You Won't Have Much Internship Experience by The Time You Apply
If you're applying for internships during your second year, or even shortly after it finishes, you won't have much to write about on your resume/CV:
An internship between your first and second year.
And… maybe some activities or part-time, school-year internships?
So, you cannot rely on internship experience to "learn the technical side," and you can't use detailed work experience descriptions to win interviews and offers.
You'll also have to list "Upcoming Internships" on your resume/CV, depending on the timing.
It's silly, but bankers barely even read your resume; they scan it for company names, school names, and position names.
So, What Do You Do?
Think of recruiting as an ingredient list:
"Good enough" grades and test scores (e.g., over 3.5 in the U.S. and 2:1 or better in the U.K.).
Knowledge of accounting, valuation, and finance gained from classes/books/courses.
One "interesting" activity or experience that few others will have.
One solid, finance-related internship.
Some amount of networking (Moderate if you're at a top school, and extreme if you're at a non-target school).
Before applications open, you must collect as many of these ingredients as possible.
Sample Action Plans
Here are two examples of students from non-target universities in the U.S. who went through this process to win summer internship offers:
Example #1: The Transfer
This student transferred from a lower-ranked university to a higher-ranked, but still non-target, school.
That gave him some advantages, such as additional time to network and complete internships because of credit transfers:
Year #1: Transferred in from a lower-ranked school, where he was an athlete ("something interesting"). Did an accounting-related internship and worked at a valuation firm.
Summer After Year #1: Interned in asset management at a local firm.
Year #2: Did a school-year internship at a PE fund, completed financial modeling courses, and began a hardcore networking effort.
Middle-to-End of Year #2: Began asking his networking contacts directly about internships the next year, interviewed at bulge bracket and elite boutique banks, and won an offer at a top firm for the next summer.
Example #2: The Former Pre-Med
This student entered university intending to go to medical school, but then made a sudden change:
Year #1: Started the pre-med track at a non-target school, but did not do so well GPA-wise.
Summer After Year #1: Did an unrelated hospital internship.
Year #2: Decided he didn't want to do medicine, switched to the business school, and began a crash course in investment banking. Started networking with bankers at large firms and cold-calling/cold-emailing boutique banks to win the initial internship.
Summer After Year #2: Completed a boutique IB internship at a local firm and continued networking for NY-based roles. Made a weekend trip to NY.
Year #3: Made 2-3 more weekend trips in the first few months, reduced his credits to get more time for recruiting, and ended up with a dozen interviews and multiple summer offers.
In this case, he got lucky with the timing: Sometimes there's very little summer internship recruiting, especially for non-target students, going into Year #3.
It would have been safer to complete a school-year internship during Year #2, but he only decided to pursue IB that year, so there wasn't enough time.
What If You Miss the Recruiting Boat?
If you miss the boat, your best options depend on how big your miss was, and much time/money/effort you can use to fix the problem.
In the best-case scenario, you might still be able to win a full-time offer at a smaller bank: Take a look at this story for some inspiration.
If you do a crazy amount of networking in a few months, you have at least one relevant internship (PWM, corporate finance, venture capital, etc.), and you target smaller firms outside of major financial centers, it is feasible.
However, if you missed the boat by more than that – you have no finance internships, or you only became interested in IB in your last year of university – your options are different.
In that case, your best bet is to aim for related full-time roles, such as corporate finance rotational programs or jobs at Big 4 firms or independent valuation firms.
Then, move over to IB once you've worked there for around a year.
If you can't win one of those roles, then you may want to consider the Master's in Finance degree.
Another option is the "internship at small PE firm after graduation to off-cycle role at large bank" path, which may be more viable in Europe.
Finally, there's the nuclear option: Apply to top business schools and use MBA-level recruiting to get in.
That is the most expensive and time-consuming option, and I wouldn't recommend it unless you decide on IB very late in the game (e.g., after working as an engineer for over a year).
Wait, Is It This Insane in Other Regions? Is It Just a U.S. Trend?
First, note that even in the U.S., not all banks and schools follow this timeline.
As you saw from Example #2 above, internship recruiting can go into Year #3, though it tends to end early in Year #3.
Applications may also open and close later if you're at a target school.
Outside of investment banking, it's not quite as crazy in other fields; asset management recruiting follows a slower timeline, for example.
It's also less accelerated in other regions, such as Europe and Asia, though deadlines are still moving up each year.
For example, applications for summer analyst roles used to open in September, but some large banks in Europe have moved that to July.
Finally, there's less of an accelerated timeline at the MBA level for obvious reasons: Banks can't open applications until you've started studying at the business school.
Escaping the Insanity
If you're still in your first or second year of university – or you haven't even started yet – then you have a decent shot of following everything above to win an internship.
If you missed the boat, then you'll have to consider one of the Plan B alternatives above.
Or, maybe you could forget about "the boat" altogether and apply for jobs in industries where recruiting doesn't take place 1-2 years before the start date of the job.
Want more?
You might be interested in The Full Guide to Investment Banking Assessment Centers and Boutique Investment Banks: The Full Guide.
Break Into Investment Banking
Free Exclusive Report: 57-page guide with the action plan you need to break into investment banking - how to tell your story, network, craft a winning resume, and dominate your interviews