From Venture Capital to Investment Banking: The Best Pathway into Finance?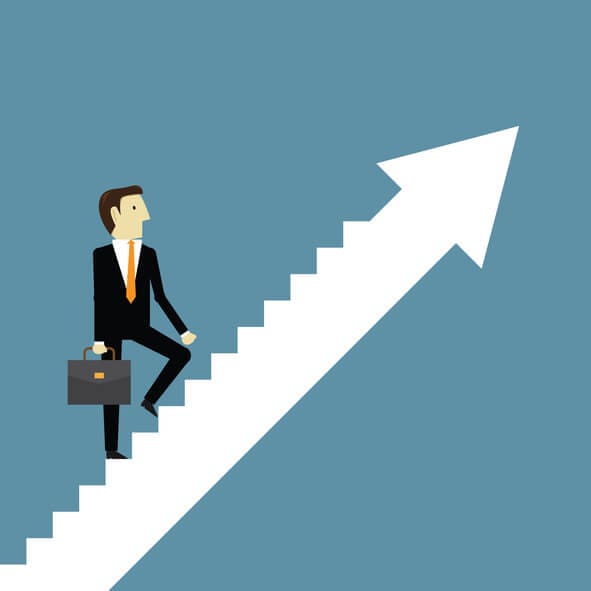 No one doubts the need for multiple internships before you win a role at a large bank.
But it's harder to say which specific internships are best.
You could make a solid case for boutique and middle-market banks, real estate, hedge funds, or even private equity, but they all have downsides.
For example, if you do private equity first, interviewers will assume that you want to exit investment banking after 1-2 years.
One workaround is to complete a venture capital internship and gain experience working at a startup at the same time.
It lets you kill two birds with one stone, as you get your finance-related experience and your "interesting fact" at once – like our reader today did:
How to Become a Venture Capital Analyst – and Join a Startup
Q: Can you walk us through your story?
A: Sure. I went to a target school in the U.K., did a liberal arts degree (we use different terminology, but you get the idea), and became interested in finance after participating in a few spring weeks in trading.
But trading offers a niche skill set, and I wanted to understand entire companies and industries, so I become more interested in traditional corporate finance.
I was also interested in investing, and a friend in software development recommended that I look into tech startups and venture capital.
I reached out to an alumnus who had started a VC fund in London, went through interviews at the new fund, and accepted an internship offer there.
But I also wanted to explore technology, so I applied to a software startup in the consumer entertainment space and did an internship in business development and marketing there at the same time.
After those internships, I applied to IB roles and accepted a full-time role at a large bank in London, successfully making the move from venture capital to investment banking.
Q: OK. First off, how did you complete two internships at the same time?
A: The VC fund was new and my role was informal, so they didn't need me 100% of the time.
They actually encouraged me to do the startup internship, so I split my time and worked at each one for 2-3 days per week.
Both companies viewed my role as "part-time" and saved money by not hiring me full-time, so it worked out for everyone.
This arrangement would not have worked at an established VC fund or later-stage startup.
Q: I see. What did they ask about in interviews?
A: The process for the VC role was very informal. Venture capital firms mostly care about your passion and curiosity for technology; they don't give you modeling tests or formal case studies, at least not for internship roles, so advanced technical knowledge is not required if you want to know how to get into venture capital.
If you do want an example of a modeling/case study task, check out this site's valuation of Uber.
They asked about my background in tech, why I wanted the job, and which companies and industries I would invest in.
I had some software development experience and I had worked with a few friends at school on their startups, so those points convinced them I was serious.
For the business development role, the process was also very informal, and the "interview" was more like a dialogue.
The startup had only three people when I joined as a part-time intern, so they focused on "fit," my hobbies/interests, and my ideas for marketing their app and boosting user growth.
It was a music/video streaming-related company, so we had to spread the message to masses of consumers on a shoestring budget.
Venture Capital Internships in London: What to Expect
Q: Thanks for explaining that.
What's your take on the venture capital and startup industry in London?
A: I'm cautiously optimistic, but, truthfully, it can't rival the U.S. and all the innovation coming out of Silicon Valley.
We have the occasional "unicorn," but many classmates who were interested in startups or VC gave up and joined big companies, banks, or consulting firms instead.
There aren't enough good tech startups to work at, and Europeans still approach recruiting and career planning in a more traditional way.
Another issue is that most of the VC funds in London are U.K.-based or European.
A few U.S.-based funds, such as Accel, have a presence here, but many of the other top funds (e.g., a16z, Sequoia, and KPCB) do not.
Index Ventures is usually viewed as the "top" VC fund here. It has had some big successes, but it still doesn't match the track record of the best U.S.-based firms.
In terms of industry focus, people always talk about fintech being hot in London, and it is, but education and "foodtech" (e.g., food delivery startups) were also popular when I was there.
Q: Thanks for sharing that.
What were the internships like day-to-day?
A: I gained a lot of exposure in the VC internship because the fund was so new.
They brought me to meetings with prospects and portfolio companies, and I asked many of the questions in these meetings.
I also did the usual industry research and sourcing work, but there was hardly any financial modeling or technical analysis.
In the business development internship, I spent a lot of time coming up with new lead generation ideas, reaching out to possible partner sites, and trying to boost sign-ups in every way imaginable (events, referrals, mobile app tie-ins, etc.).
I preferred the VC internship because I'm more interested in investing and market analysis, but the BD internship helped me stand out in the recruiting process.
From Venture Capital to Investment Banking
Q: On that note, maybe you can explain how this combination of internships helped you as you were moving from venture capital to investment banking.
A: Many students find off-cycle, school-year, or summer internships at small private equity funds, and they believe that the internships are useful because the work is similar to what you do in IB.
Also, these smaller PE firms are often more willing to hire part-time interns than banks are.
Those points are true, but there's one big downside to this strategy: IB interviewers will be very skeptical that you want to stay in banking for the long term once you've worked in PE.
And if you've had other buy-side experience at asset management firms or hedge funds, it's even tougher to make your case.
By contrast, it's easier to tell your story if you've done a VC internship because you can point to the lack of financial analysis, lack of real "deals," and the abundance of qualitative work as your reasons for switching into banking.
Also, fewer bankers want to move into venture capital in the long term – especially in London.
As a result, you sound more convincing if you say that you've decided against VC after working in the field.
Q: But if you're interested in tech investing, why not skip the "venture capital to investment banking" move and go to a bigger VC fund?
A: The learning prospects aren't there.
You can't gain the same skills you would at a bank – valuation, financial modeling, and deal analysis – and it's tough to move to non-finance roles if your only work experience is in VC.
If you don't know what you want to do in the long term, you keep more options open by joining a large bank than you do by going into a buy-side role straight out of undergrad, as explained in your investment banking vs private equity article.
Q: Agreed. So, the VC internship proved you had finance experience, and the BD role at the entertainment startup was your "interesting point."
A: Exactly. The "interesting point" was quite important in London since interviews tend to be less technical and more fit/personality-based.
You'll be at a small disadvantage in assessment centers and technical interviews if you have only VC or startup experience, but if you start preparing long enough in advance, you can still pass your interviews.
Q: Great, thanks for explaining that.
What are your actual long-term plans?
A: I am still interested in venture capital and in the long term, I do want to start my own fund.
But I plan to stay in banking for a few years, take a VC or growth equity role, maybe in another part of the world, and then revisit that plan in the distant future.
Q: Good idea. Thanks for your time!
A: My pleasure.
Want More?
If you enjoyed this, you might be interested in my articles about the private equity internship or this one called The Venture Capital Case Study: What to Expect and How to Survive.
Break Into Investment Banking
Free Exclusive Report: 57-page guide with the action plan you need to break into investment banking - how to tell your story, network, craft a winning resume, and dominate your interviews