Investment Banking and Private Equity in Mainland China: Land of the Surefire 100% IRR?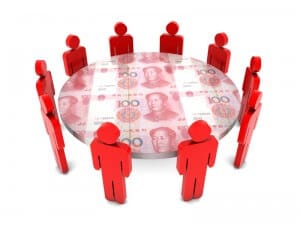 We've covered a surprising amount on finance in mainland China over the years, from foreigners getting into the industry against all odds to foreigners getting forced out of the industry, to undergraduates randomly getting month-long internships…
But one common scenario is missing: what it's like to grow up in China, work at a local Chinese investment bank there, and then continue on into private equity, also at an actual local firm.
That's exactly what our interviewee today will explain in detail: how you get into the industry, why it may not be the best idea to work at a local investment bank, and what it's like working at a PE fund there (plus, what the industry's future holds).
Let's go:
From Non-Target to Top Local Bank in China
Q: Your story, please.
A: Sure. I grew up in mainland China, but I went to international schools my entire life so I'm a native English speaker and learned Mandarin as my second language.
I attended a non-target college in the US and did a lot of alumni networking to win a referral to a top local investment bank here – where I then completed a summer internship and received a full-time offer.
Q: Any major differences in the recruiting process?
A: Not really – they still did on-campus recruiting at top schools in both the US and China, which included multiple rounds of interviews with both fit and technical questions.
Of course, you need to know the language to have any chance of working in the region and you'll get interview questions all in Mandarin, but other than that, there weren't big differences.
Q: Given that you didn't end up staying at this firm for years and years, I'm guessing that it was quite an "interesting" work environment…
A: Yeah, that would be a nice way to put it.
We mostly worked on IPOs, other secondary equity offerings, some debt offerings, and occasionally M&A.
It's similar to the work that China teams at bulge bracket banks in the US do, but with one key difference: with local Chinese firms and some international banks, such as GS with their China JV (Goldman Sachs Gao Hua Securities), you work with onshore equity and debt products as well.
Foreign banks don't have the licenses to do that and do not meet the regulatory requirements to underwrite onshore products, so they focus on helping Chinese firms raise capital abroad.
To your original question: the main problem was that 90% of the job consisted of pitch books, memorandums, and conference calls, with very little time spent on modeling / technical analysis.
We do spend some time on due diligence, but generally for junior people that means "take a lot of notes at meetings."
Part of that is because equity capital markets is inherently less modeling-intensive – pricing for IPOs is mostly based on comps, so even in developed markets there isn't much complex Excel work.
Clients here also care less about using technical analysis to support the prices of their offerings.
And then there's the Chinese government: in certain industries, bureaucrats determine the valuations at which companies can raise capital.
In commercial banking, for example, the China Banking Regulatory Commission says that state-owned banks cannot do offerings at valuations below book value, regardless of the merits of those banks.
So those types of regulations limit the usefulness and impact of your work as an analyst.
Q: So it seems like the government, plus the nature of clients' expectations, creates a very different work environment.
A: Yes. I would add that there was a ton of "random work" (to put it nicely) from clients and even potential clients.
As one example, one time we were pitching a reinsurance firm that wanted us to research how international reinsurance companies operate in China, how going public helped previous companies, and the advantages and disadvantages of listing on 5 different exchanges.
Of course, they were just trying to get free work out of as many banks as possible; you see that in developed markets as well, but clients tend to have more grounded expectations.
Even outside of these random and time-consuming requests, working on an IPO is fairly dull at the junior level: you listen to a lot of calls and write long documents summarizing the meetings, all to ensure that clients understand the requirements.
All the work is done in Chinese (even if we're doing offshore deals), and when you're working with state-owned enterprises (SOE) or other huge clients, you have to use extremely formal language in these memos.
Occasionally, we'll get an English-speaking client or we'll work with a foreign bank on a deal, in which case we might write in English.
The end result is that many of these tasks take more time than they otherwise would in other geographies.
Q: So were there any benefits at all to this job?
A: I improved my Mandarin skills (both written and spoken)! That may seem like a silly point, but it's very important to get as close to native-level as possible if you want to work here in the long-term.
Other than that, I had to learn a lot of the modeling and technical side on my own because so much of what I did on the job was qualitative.
Many of my fellow analysts and associates, at least those who had attended top MBA or undergraduate programs in the US, were also unsatisfied with their experiences and eventually lateraled to foreign investment banks.
Q: Speaking of that, what were your co-workers like? Were they typically Chinese citizens who had studied abroad?
A: Actually, I would say 75% came from the top Chinese schools and had lived here their whole lives, with about 25% from schools overseas. But even the ones who graduated overseas were originally from China.
In my class, the ratio was a bit more skewed toward overseas students because my firm was trying to do more business overseas at the time (that didn't work too well, so they have since dropped that strategy).
Into Private Equity and Beyond
Q: OK, so you had a mediocre experience at this local bank, but got something to write about on your resume and improved your language skills in the process.
How did you think about your next steps at this stage?
A: I thought about moving to another bank, but I looked around at other opportunities in mainland China and decided that I'd be happier just moving into private equity directly.
The PE recruiting process is very random in China and doesn't follow a specific cycle as it does in North America.
I had been contacted by headhunters from Day 1 of my job all the way up through the end, mostly via LinkedIn, and I had received random interview requests without doing much networking.
That said, most people I know who moved to other jobs did leave right after bonus season.
The foreign mega-funds here will still target analysts at the top banks (GS/MS/JPM and a few of the other bulge bracket banks) and analysts/associates at other PE firms. And they'll often use headhunters to do this.
The interviews themselves vary quite a bit depending on the firm, with the ones at larger / more international funds more closely resembling the traditional process at US-based firms: multiple rounds of interviews, a take-home modeling test and case study, and an investment committee presentation.
In all the interviews I had – at both local and international funds – the discussions outside of the case study always focused on my deal experience and the "pitch me an industry / investment / stock" question.
Q: So it sounds like you had a few options on the table, or at least you made it quite far into the process at many of these funds.
What type of firm did you end up joining?
A: I joined a pan-Asia fund with a diverse team – most people came from bulge bracket banks or the top consulting firms, but they were from all over the world (the US, Europe, Hong Kong, and Southeast Asia).
I felt the most comfortable with the team there and didn't want to limit myself to only deals in mainland China, so it made the most sense.
Q: And what has the job been like so far? An improvement over your IB role, I'm hoping?
A: Yes, it's definitely much better than the IB role. I'd say the overall breakout of my time is:
Modeling: 30%
Investment Committee Documentation and Company Introductory Materials (the PE equivalent of pitch books): 30%
On the Road for On-Site Due Diligence or Meetings: 40%
Q: I'm glad that the "presentations" component has fallen from 90% of your time to only 30%.
40% of your time spent on the road seems like a lot – is that just because due diligence is even more important in China?
A: Yes – it's huge because very few small-to-midsize companies here are mature, and fraud is commonplace.
While "financial projections" are always suspect, of course, they're even more questionable in China and you really need to vet the historical and forward numbers thoroughly.
As a result of that, nearly every PE transaction in China has some form of protection for the financial sponsor in the form of a valuation adjustment mechanism or "ratchet" agreement.
For example, the company might need to hit a certain financial milestone such as net profit of XX, or it will need to compensate the PE firm with more shares / a lower valuation multiple.
Then there are countless other problems you could encounter, from actual business issues to legal troubles and "accounting oddities."
Q: Previous interviewees have mentioned that traditional LBOs in China are rare, and so most funds are still growth equity-oriented – is that still true?
A: Yes, pretty much. Traditionally that has meant minority investments into companies with significant historical and potential growth, with an IPO as the usual exit.
Usually, this IPO will be offshore in the US or Hong Kong if your fund is an international one denominated in USD, and onshore in China Class A shares if you're at an RMB fund (though there is some overlap among these).
Q: You said "traditionally" – does that mean that the nature of private equity there is changing?
A: Yes, definitely. No country can grow its GDP at over 10% forever, and China's slowing economic growth has been widely reported.
As a result of that slowing growth and a more saturated market (there are several thousand private equity funds in China alone now), it's no longer possible to hire well-connected Partners, find fast-growing companies, acquire a minority stake, and then wait around and do nothing until the IPO.
Since competition has heightened, you're seeing more small-cap buyouts, cross-border deals, and "operationally"-focused deals.
For example, some funds might focus on finding sizable companies where they can more directly influence daily operations by acquiring larger minority stakes.
(For more on this topic, please see our tutorial on the equity method of accounting).
That used to be rare because there were so many fast-growing companies that "operational improvements" were less relevant.
A few funds that do this include CITIC PE, Hony Capital, CDH Investments, and FountainVest.
And, of course, you also see the mega-funds looking for larger buyout opportunities in China (a few regional funds will do this as well).
So the industry is definitely changing, and over time I think it will start to resemble PE in developed markets more and more.
Q: Awesome. Thanks for your time!
A: My pleasure.
Break Into Investment Banking
Free Exclusive Report: 57-page guide with the action plan you need to break into investment banking - how to tell your story, network, craft a winning resume, and dominate your interviews