Investment Banking in Australia: Perth vs. Sydney and Melbourne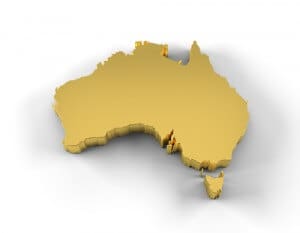 Ever wish you had a "do-over?"
Extra lives in a video game when you die for the final time?
So do I.
Especially when it comes to articles on this site written very early on that weren't quite as thorough as more recent content.
But unlike a character in a game, I have unlimited "do-overs" since I can go back and revisit a topic in more detail.
This time around, it's investment banking in Australia – covered very briefly in a much older article, which was based on a short conversation with a reader.
It wasn't bad, but there's a lot more to the topic than "It's more laid back, natural resource deals are huge, and traditional exit opportunities are less common."
So this time around, I sat down to speak with a reader who's been through the recruiting process at multiple firms in Australia, and who has a good sense of regional differences there.
Here's how it all begin:
Getting Into Finance… in Perth
Q: So why don't you walk us through your story?
It seems like there quite a few twists and turns, so I'm anxious to see how it compares to TV dramas involving dragons or drug dealers.
A: Sure. I started out doing a combined Law and Commerce degree at my university, as many students in Australia do.
I met an individual there who ran a small corporate services firm that helped micro-cap natural resource exploration companies list on the Australian Stock Exchange (the ASX), and I got a part-time job with his firm.
Then I interned as a law clerk, realized I didn't like law and dropped that part of my degree, and then did internships in Big 4 accounting and Big 4 strategy consulting, but didn't care for either of those.
I left the corporate services firm after a few years, graduated with a Commerce degree, and then I found a sales & trading opportunity at a large investment bank in Asia via a family friend.
I interviewed and accepted the S&T offer, but my start date was postponed due to work permit issues.
While I was waiting to get the work permit, I worked as an independent contractor for a renewable energy company and assisted them with a solar PV project.
Then my work permit in Asia fell through completely, so I went back to the same bank and asked about openings in Australia instead.
Graduate recruitment had already finished up, but there was an internship opening in Perth, so I interviewed there, did the internship, and then won a full-time offer.
Q: That's quite a path.
We've covered S&T in Asia in the past, so what can you tell us about the IB recruiting process and how it's different in Australia?
A: I would say it's fairly similar to the process in the US, but you always submit your initial application online; information sessions at universities are more "informative" and few students use them well.
After you submit your application, there will be some online testing followed by a first round interview, perhaps a case study, and then a final interview after that.
Some banks will also do a phone interview for the first stage rather than an in-person interview.
There are some similarities to EMEA recruiting because of the online tests, but there aren't formal "assessment centers" in the same sense.
They will ask you to complete case studies, but those are becoming more common in other regions as well.
Finally, the "Superday" concept from the US doesn't exist in exactly the same way here.
There are final round interviews, but you might only speak to a few bankers and it won't be back-to-back interviews all afternoon.
NOTE: If you're applying to Sydney-based offices, you will still get around half a day of continuous assessments, including interviews and a posible case study.
In Perth the process tends to be more informal, but in the bigger centers the final interviews do start to resemble "Superdays."
Q: Thanks for sharing that.
So just to clarify: with your comment about the information sessions, are you saying that networking "doesn't work as well"?
A: Not exactly; information sessions can work well, but only if you differentiate yourself from the 20+ other students there. From what I've seen, most students don't do that very well.
People can and do speak with alumni, cold call and cold email banks, and network via other means, so networking "works" in Australia.
Q: I see.
And what about the internship to full-time offer process?
Is it straightforward, or do people get stuck in "never-ending internships" as in Europe or Mexico?
A: Everything I just mentioned applies to both internship and full-time candidates, but as a full-time candidate you'll receive more difficult interview questions.
Interns here still complete internships lasting from 10 to 12 weeks, and if they do a reasonably good job and market conditions are favorable, they'll probably receive a full-time offer.
I believe the internship to full-time conversion rate in Asia, especially in sales & trading, is much lower and that internships can last much longer (3-12 months), but in Australia it is more straightforward.
Across the Outback: Perth vs. Melbourne and Sydney
Q: Great. So moving into the IB industry in Australia now, I am assuming the main centers are Sydney and Melbourne?
A: Correct, and Perth is the next biggest after those two. Traditional investment banks generally don't have a big presence in other cities such as Brisbane, Adelaide, etc.
There are some boutique banks in those places, but to give you some numbers, here's a rough breakout of banks by "region of main office" (out of ~110 banks with headquarters in Australia):
New South Wales: 60%
Victoria: 20%
Western Australia: 14%
Queensland: 3%
South Australia: 3%
So firms are overwhelmingly based in Sydney and NSW in general, with much smaller numbers elsewhere.
Note: Keep in mind that there are probably not 110 "investment banks based in Australia" because many brokerage houses here also label themselves "investment banks." So the definition is a bit murky.
Q: And what are the main differences between the top 3 cities?
A: Investment banking in Perth is very small – it's so small that a local boutique actually has the largest team of anyone here.
Some of the banks in Perth only cover natural resources (e.g., Goldman Sachs), while others cover other industries as well, especially since the end of the mining boom.
If you're working at one of the more diversified banks, you're more likely to be a "generalist" and you may not get pigeonholed into a specific team as you would with the dedicated sector teams in Sydney or Melbourne.
But it can also be negative because deal size is smaller, and most Perth-based companies are "mid-cap" ("small-cap" by US standards).
Also, large deals here are typically handled by staff from both Perth and Sydney or Melbourne. So even if a bigger deal comes along, you won't necessarily get great exposure as an analyst or associate.
The culture in Perth is also more laid-back and the hours are better than in the other cities, but when a deal heats up it still gets extremely busy.
Finally, since teams here are so much smaller, you often get to work directly with senior bankers such as Executive Directors. That would be less common in Sydney or Melbourne, where Analysts tend to work most closely with Associates or VPs or others further along in their investment banking careers.
Q: So, if you're looking for better hours, more senior exposure, possible "generalist" experience (depending on the bank), but smaller deals overall, Perth might be a good bet.
A: Correct.
Q: And what about individual banks there? Which banks are strongest?
A: Traditionally, Goldman Sachs, Macquarie, and UBS have dominated the league tables.
UBS has traditionally been strongest on ECM-related deals, but now it seems to be behind GS and Macquarie (though they do trade places from year to year).
The notable independents are Lazard, Gresham, and Luminis Partners.
On the DCM and Leveraged Finance side, you'll also see commercial banks higher up in the rankings.
You'll see a higher percentage of natural resource deals and a lower percentage of healthcare deals here, but overall it's a fairly good mix of industries.
To give you a rough idea: throughout Australia, around 30-40% of deals in a given year might be in the "energy, mining & utilities" sector.
Outside of that, it's diversified and sectors like consumer retail, real estate, transportation, financial services, media, etc. each take up 5-10% of the volume each year.
Healthcare groups tend to be some of the largest in other regions, but there's less healthcare deal activity here.
Tech and TMT also tend to see less deal activity than they do in the US.
Q: Thanks for explaining all that.
Since natural resource deals are so common in Australia, do you need more industry-specific knowledge in the same way you might, in, say, Calgary?
A: Not really, but it helps to be familiar with commodity price trends and natural resource metrics such as Enterprise Value / Reserves & Resources, EV / Mineral Equivalent Resources, and EV / Mineral Equivalent Reserves.
Your existing metals & mining investment banking article covers a lot of these.
Natural resources is very DCF-heavy (the kind without Terminal Value, so effectively it's a NAV model), so financial modeling skills and familiarity with measuring resources are required.
It also helps to understand how different commodities are mined and processed: for example, you should know how an open-cut mine differs from an underground mine.
Q: Great, thanks for clarifying.
So you've spoken a bit about the culture and how the work environment differs, but what about the exit opportunities?
A: As your previous interviewees have mentioned, the "do two years and move to private equity or the buy-side" mentality is less common here.
So you see a lot of bankers staying in the field for the long-term, similar to EMEA.
In terms of Perth-specific exit opportunities, many banks tend to move their junior Perth staff to the Sydney or Melbourne offices over time.
A lot of them end up staying in those other cities, so in that sense the "exit opportunities" are similar everywhere.
If you leave banking in Perth, the most common destinations are:
There are a few hundred PE firms based in Australia – a quick Capital IQ screen shows close to 200 – but many of these funds make very, very small investments and presumably don't hire many junior employees.
There are also relatively few hedge funds here next to markets like the US or UK.
Bottom line: if you want to work in private equity or work at a hedge fund, you're probably best off going overseas to do so.
Q: Great. That was very informative, thanks for your time!
A: Glad I could help.
Break Into Investment Banking
Free Exclusive Report: 57-page guide with the action plan you need to break into investment banking - how to tell your story, network, craft a winning resume, and dominate your interviews