From Big 4 Restructuring to Investment Banking: How to Make the Leap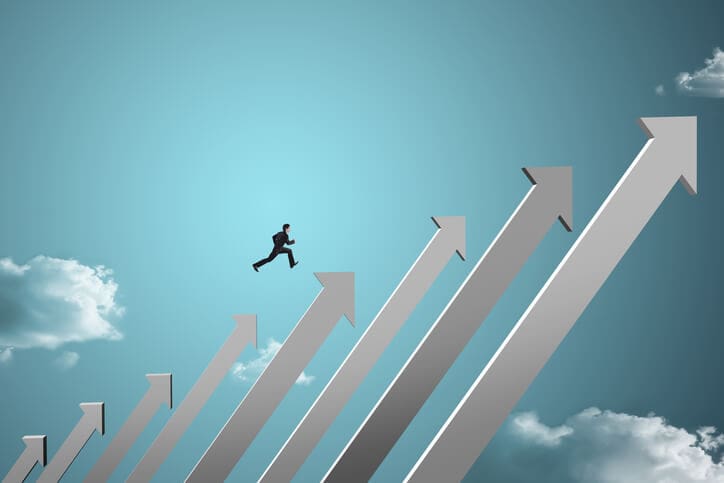 "Help! I hate my accounting job and want to move into banking, what do I do?"
"What group should I transfer to if I want to get into finance?"
"My Big 4 salary doesn't give me enough cash for bottles!"
If you're at a Big 4 firm right now, you've had one of the thoughts above before – maybe multiple times.
We covered how to move from accounting to investment banking before, but this time around there's a different twist – an interview with a reader who moved from a Big 4 restructuring group to investment banking.
Here's how he made the leap, and how you can do the same:
Background & Culture
Q: Let's start with your background – how'd you end up at the Big 4 firm, and what did you do before that?
A: Sure. I actually started out as an athlete, and played at the college level for a few years before I got a serious injury that ended my career.
Then, I transferred to a smaller and lesser-known school in the Midwest, and got more interested in finance once I knew that being a professional athlete was no longer an option.
The investment banking industry is smaller in the Midwest, but there are still a few local banks there and they were doing a lot of distressed M&A deals for the auto industry, so I started contacting them and asking about internships each week.
After a ton of networking, one bank finally caved in and decided that they needed an intern – so I joined and got to help out with a few live deals there.
As graduation approached, I continued networking and found a few guys who used to work at a very well-known PE firm.
They had just started a lower middle-market fund just for family/small-business investments, and they needed some analysis done on Project Finance-type investments (power plants and such). I volunteered to do the modeling for that, and they were impressed with my work and turned it into a full-time internship.
Since I had so much experience in restructuring, I went to a restructuring group at a Big 4 firm after my internship at the middle-market PE fund. I stayed there for around a year, and then recently moved to a bulge bracket bank.
Q: That's a great story – before we jump into it in more detail, I think a lot of readers might wonder what it's like working at a Big 4 firm in their restructuring group.
We've covered the work and culture in IB and PE before, so how would you say the Big 4 firm compared to those?
A: There was definitely a skill set overlap – we did lots of cash flow modeling, presentations to lenders, and distressed M&A deals where we advised the company on selling, restructuring, or bankruptcy options. We also worked with the big auto companies, so you got good exposure to their finance teams.
The financial modeling and deal skills were similar, but there was a big cultural difference because we only worked on 1-2 projects at once and the hours were very, very tame. I only worked on one weekend, and a "late night" was staying to 8 or 9 PM.
So it was quite a bit different from the "work hard, play hard" culture of banking where everyone works to the point of exhaustion, and then drinks to the point of passing out.
Q: Why do you think there's that cultural difference? Deals are still deals, so I don't understand how you could "choose" to be less busy if you're working with Fortune 500 clients all the time.
A: It's mostly because financial advisory services were a very small part of what the firm did. At an M&A boutique bank, 100% of revenue comes from advisory, but at this Big 4 firm advisory accounted for maybe 2% of revenue.
Their focus was accounting/audit and consulting – they had investment banking and restructuring services, but they were an afterthought next to everything else there.
Q: OK, so it sounds like they consciously chose not to take on as much business as they could have since it wasn't their core focus.
Obviously you did well moving into banking from restructuring, but what other groups would be good if you wanted to make the Big 4 to IB move?
A: As you've mentioned before, Transaction Advisory Services (TAS) can be good since you get exposed to bankers in some scenarios.
But I don't think it's necessarily the best group all the time because many TAS groups focus on accounting and due diligence, and you may not get exposed to valuation, financial modeling, or other aspects of the deal. They may also spend a lot of time on tasks that bankers don't care about, such as making sure that working capital requirements are met when a deal closes.
So I would recommend looking at the internal middle-market banks that all Big 4 firms have – they do mostly sell-side advisory, and while it's not comparable to the experience you'd get at a real bank, it's closer than most other groups at the Big 4. Here are links to each firm's internal bank:
And then anything transaction-related – like the restructuring group I was in – could work as well.
Networking & Interviews
Q: Can you talk about the networking you did to get the bulge bracket offer? What was the best source for finding contacts and meeting bankers?
A: Keep in mind that I had been networking all along, ever since I got my original internship via aggressive cold-calling.
So it was just continuing what I had already started – I took the Big 4 offer knowing that I still wanted to move into banking and would have to continue networking.
It was difficult to find bankers at first because few alumni worked in finance, I didn't have co-workers I could reliably ask, and headhunters were useless unless you had at least some full-time work experience.
Q: So where did you find bankers if not through the usual sources like your alumni database?
A: A couple ways:
High School Contacts – Even though my university had few alumni in finance, there were quite a lot from my high school who worked in the industry.
Random Online Contact – I would just go through LinkedIn and look up bankers in the Midwest and start reaching out them like that.
Cold-Calling/Emailing – This is how I got my first internship. It's time-consuming and has a low hit rate, but it does work.
Upscale Gyms – I joined a few higher-end gyms in my area and ran into a bunch of financiers there. I met a few bankers, people in private wealth management, management and turnaround consultants, and even a PE Partner like that.
All of that helped, but the most helpful thing for me was always asking, "I'm interviewing with this group / interested in this area – do you know anyone else I could speak with?"
I got tons of referrals with that line at the end of each call or meeting. It sounds very simple, but you'd be surprised at how many people are too afraid to make simple requests in a conversation.
Q: I really like the tip about upscale gyms; it reminds me of Gordon Gekko playing racquetball.
So it sounds like your strategy was pretty similar to what we've covered here before with investment banking networking, setting up informational interviews, and then following up aggressively.
How did you spin your resume when you were applying, since the Big 4 firm was your only full-time experience?
A: I actually downplayed the Big 4 experience, because I felt my banking internship and my work at the middle-market PE fund were both more relevant. So I focused on those and described my transaction experience using the template you've suggested before.
For my Big 4 experience, I focused on the valuation and modeling work and left out anything that was closer to accounting/audit.
Even though I had worked in restructuring there, I was interested in moving to industry or M&A groups in investment banking, so I didn't want to make myself look too specialized by writing 100% about restructuring or distressed deals.
Q: That makes sense, and it's great advice for anyone who has worked in a more specialized group and wants to move elsewhere.
What about the interviews themselves? Were they mostly technical or deal experience-focused?
A: They focused a lot on my deal experience – and more my experience at the bank and PE firm rather than in my restructuring group.
There were technical questions, but they were more curious about why certain deals happened, potential complications, and what I thought of the valuation and the process for different companies.
For some of the industry groups, a key question was "Why this industry?" They get a lot of people who don't know why they want to work with financial institutions or industrial companies or whatever they cover.
Q: We covered a few possible answers to that one before, but what did you say?
A: In my final year of university I had completed a finance course where we valued companies in different industries, so I used that as my "spark" to show them how I got interested at first.
It didn't work for every industry group, but by using that I could at least talk about my interest in the more common ones, like energy, financial institutions, and industrials.
I also used a few of your industry-specific modeling courses to demonstrate my interest and they were really impressed with that, since hardly anyone else had gone to the effort of completing entire case studies on these companies.
Q: I'm surprised by that one, because we generally tell customers that the industry-specific courses are more helpful once you're already working – but you found them useful for interviews as well?
A: Yes – even just seeing real examples of NAV or Dividend Discount Models for different types of companies was very helpful, because then I could walk through them in interviews.
And these were lateral interviews at the top bulge bracket banks – even there most other interviewees still hadn't done as much as preparation as you might expect.
Q: Well, glad to hear the courses were helpful!
It seems like the interview process was straightforward for you, but I'm sure bankers had at least a few "objections" to your background. What were the key issues, and how did you overcome them?
A: Their main concern was that my academic experience looked very spotty.
I had taken a year off after I got my injury back in college, and then had to enroll in another school and ended up missing another semester, so it looked like I had taken forever to graduate and had been to school twice.
Some bankers just focused on that for 100% of the interview – they asked about all my gaps in education and why I had gone to schools they never heard of.
I answered those questions by explaining that for my first 2 years in university, I was practicing constantly, still doing well in school, and working 1-2 part-time jobs at the same time. So I spun a negative into a positive, and pointed out that I was working crazy hours a good portion of the time and could therefore handle the hours of a bulge bracket bank.
And then I also had my previous IB and PE internships, so they weren't too concerned by the end.
What If? And the Future
Q: Since you had those internships, you had 100% relevant experience when applying to larger banks.
But what advice would you give someone who's at a Big 4 firm in some other role, like audit? What should they do if they have no transaction experience and want to get into IB?
A: First, get out of audit immediately. Do something – anything – more stimulating.
People make fun of investment banking for being mindless work, but in my opinion audit is even worse because it's so mundane.
At least with deals, you witness drama as different buyers and sellers express interest, back out, make different proposals, and negotiate. In audit you're staring at numbers all day unless you happen to uncover the next Enron.
Most Big 4 firms are fine with internal transfers – it's often easier than it is at a bank. Sometimes the Partner you're working for may take it personally, but that depends on your group.
You should reach out to the other group you're interested in first, contact people there, and make sure they know what you're interested in doing before you even run the idea by your current boss.
The Big 4 firms all have lots of events and internal mixers where professionals in different areas can meet each other, so it's easier to get to know other groups than it would be in IB – most people don't work more than 50-60 hours per week, so they have the time to help you.
You really have no excuse not to move to a group that's more closely related to banking – I would recommend restructuring, valuation, internal M&A, and TAS as your best options.
Q: It's interesting to hear that the internal transfer may be easier at Big 4 firms, but I guess the culture is just more relaxed across the board.
So now that you've won this bulge bracket offer, what's next for you? Will you stay at your new bank for some time, or are you thinking about moving to the buy-side?
A: Unlike most other bankers, I'm actually interested in staying in IB for the long-term.
Back when I was interviewing for this role, a number of distressed investment funds also approached me, but I wasn't interested in PE back then and I'm not interested now, either.
My key issue is that you must put your own money to work to progress in PE.
It's not just Partners investing the fund's capital – they also put in their own funds, so a poor investment could wipe out a good chunk of your personal savings.
Yes, the pay ceiling is higher and you could make mind-boggling money – but let's be honest, at the MD/Partner-level, the average is about the same in both industries. The outliers in PE make far more, but for me the risk isn't worth it.
The other issue is that private equity is much less of a team environment than banking, and coming from an athletic background I enjoy working in teams more than the solo work that you see in PE.
Q: That makes a lot of sense, and that point you raised about putting your own money to work is a great one that often goes overlooked. Thanks again for taking the time out to chat, I learned a lot!
A: You're welcome, it was my pleasure.
Break Into Investment Banking
Free Exclusive Report: 57-page guide with the action plan you need to break into investment banking - how to tell your story, network, craft a winning resume, and dominate your interviews