Holla Back, Office: Should You Avoid the Back Office at All Costs?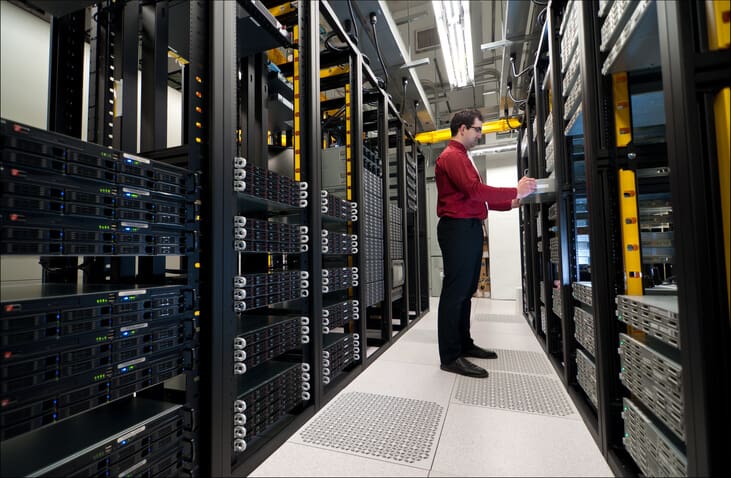 A decade ago, I wrote an article strongly advising you against working in "the back office" at a bank.
It became one of the most popular and controversial articles on this site.
In the comments, people on both sides of the debate weighed in:
Camp #1: I agree! The back office is terrible; I've been here for five years, and I need to get out right away.
Camp #2: This article is nonsense. The back office offers a fine career path that has some nice benefits, and the jobs are still decent.
So, who's right?
And how have things changed in the ~10 years since the 2008 financial crisis?
Definitions: Front Office vs. Middle Office vs. Back Office
There are dozens of groups at large investment banks, but they're often placed into three main categories: The "Front Office," the "Middle Office," and the "Back Office."
Front Office roles generate revenue and often have significant client interaction; the classic examples are investment banking and sales & trading, but equity research also qualifies (sort of).
In these Front Office roles, you advise clients on deals or help them trade securities, and the clients pay fees to the bank.
It's trickier to explain the difference between Middle and Back Office roles, but some people use the following definitions:
Middle Office roles support processes related to revenue generation; examples include risk management and treasury.
A bank doesn't make money directly from risk management, but as a result of risk management, the traders can do their jobs more effectively.
Finally, Back Office roles relate to processes and systems that must exist regardless of revenue generated; examples include compliance, accounting, technology (IT), and HR.
These are the "classic" categories, but, as of 2017, they are somewhat outdated.
Many banks have stopped using these terms, and the line between Middle Office (MO) and Back Office (BO) has always been blurry to non-existent.
Also, a role like risk management could be Middle Office if you're on the trading floor or Back Office if you're at the corporate headquarters.
Many MO and BO roles have become project-based rather than process-based, as those functions have been outsourced.
People still search for these terms and use them in online discussions, but a more helpful distinction might be:
Revenue-Generating Roles: Investment banking, sales & trading, and equity research.
Support Roles: Operations, compliance, settlements, accounting/finance, IT, etc.
Even if you accept a job in a "revenue-generating role," you as an individual will not be generating revenue for a long time.
At the Analyst or Associate level, you are a cost center until you start bringing in revenue (see: The Myth of the Front-Office Analyst).
Holla Back: How Has the Back Office Changed?
My original advice to avoid "support roles" still holds in most cases.
Non-revenue-generating and non-client-facing roles have many disadvantages, including:
Lower Pay – Junior-level base salaries are a bit lower than those in revenue-generating roles, but bonuses are significantly lower. An IB Analyst might receive a bonus equal to 70-100% of his/her base salary in a good year, but it's more like 5-10% of base salary in these roles. The bonus percentage climbs significantly only at the mid-to-senior levels (VP/Director/MD).
Difficulty in Transitioning to Front-Office Roles Elsewhere – Yes, you can do it, but it is still an uphill battle. And the transition is difficult whether you're at a large bank, a hedge fund, a private equity firm, or anything else.
Repetitive Work – Much of the process-related and day-to-day work can get repetitive, but this point may be a bit less true for certain roles now. Note that much of the IB Analyst/Associate workload also gets repetitive (e.g., writing pitch books or CIMs).
Lack of Respect – This one isn't universally true, but many front-office employees show little respect for support staff – partially because they're always being yelled at by their superiors. If an IT system breaks, they may take out some of their anger on you.
All that said, I'm less negative about the Back Office than I was at the time of the 2008-2009 financial crisis.
In certain cases, it can be helpful to accept a BO role… as long as you have a long-term plan.
Here are a few benefits of these roles:
More Free Time and a Better Life – You'll have more free time at work, you'll get more time to pursue hobbies/interests outside of work, and, most importantly, you will have more time to network, learn new skills, or even pursue another degree.
It's Easier to Stand Out and Get Promoted – The competition in these roles will not be as motivated as your peers in front-office roles. You can stand out more easily by automating simple processes or making tweaks to improve profitability.
At the Top Levels, the Money is Still Good – If you make it to the Director or Managing Director level in a risk or support role at a large bank, you can still earn in the low hundreds of thousands USD per year. It takes much longer to reach that compensation level, but it is possible.
You Get a Solid Brand Name That Lets You Apply to Other Industries – Finally, if you accept a back-office role at a bulge-bracket bank, you'll instantly get a well-known brand name on your resume/CV.
People in other industries don't necessarily understand this back-office vs. front-office distinction, so they might look at your resume and say, "Wow, Operations at Goldman Sachs! What a great company."
The Bottom Line
If your long-term goal is to work in a revenue-generating role in investment banking, private equity, hedge funds, real estate, or anything else, you should move into a revenue-generating role as soon as possible.

IB Interview Guide
Land investment banking offers with 578+ pages of detailed tutorials, templates and sample answers, quizzes, and 17 Excel-based case studies.
learn more
The longer you stay in a back-office role, the harder it is to make this transition – especially if you're in a full-time role rather than an internship.
If you can choose between front-office work at a boutique bank or back-office work at a large bank, take the boutique offer if you want to stay in the finance industry for the long term.
There are also a few cases where a back-office role can be helpful for moving into a front-office role:
Exception #1: Internships
It's not the end of the world if you accept a back-office internship, especially if it's your first or second year in university and you have time for more internships.
If you've attended a non-target school, it can be very helpful to get the brand name of a large bank on your resume.
Many of the readers in our "breaking in" stories completed back or middle-office internships at large banks and then leveraged the experience to win front-office internships.
In interviews, you can say that you wanted to learn how a large bank worked and gain exposure to all areas, but you quickly realized you wanted to do client-facing work.
Finally, sometimes you can move from a back or middle-office rotation to a front-office one in an extended internship (e.g., one that lasts for 6-12 months); there's a "compliance to equity research" example here.
Exception #2: Sales & Trading
In support roles, you tend to interact with traders far more than bankers, which makes it more plausible to move from BO/MO roles into front-office S&T roles.
Candidates occasionally move from trade support roles into "real" trading, especially if they work on extended projects with traders.
The downside is that sales & trading itself has a negative outlook, and banks have greatly reduced their S&T teams as a result of new regulations.
Exception #3: Corporate Finance
Corporate finance roles – FP&A, Controllership, Treasury, etc. – at large companies are also considered Back or Middle Office since they do not generate revenue directly.
However, the pay ceiling in these roles is higher than it is in BO/MO roles at large banks, and the work can be more interesting.
They also offer opportunities to move into other groups, departments, and regions.
Sometimes it is possible to move from BO/MO roles at a bank into these roles, especially if you've done accounting or treasury work at a bank.
Exception #4: Smaller Markets
In some markets, true front-office work may be scarce.
A prime example is India, where most large banks offer back-office and KPO roles to undergraduates and reserve the few front-office roles for IIM graduates.
It's still not ideal to accept a back-office role, but it is possible to move from a BO job at a large bank into a front-office role at a boutique bank.
An upcoming M&I interview will feature a reader who made a move exactly like this one.
Exception #5: Quant/Programming Roles
Finally, if you're mathematically inclined or you're a skilled programmer, you may be able to leverage these skills to move from BO/MO work into a revenue-generating role.
Quant funds illustrate how you might make this move, but you can do it even in less quantitative areas.
As one example, a reader recently moved from a support position in public finance to a front-office role there because of his modeling and programming abilities.
VBA and DBC are common in public finance, and his skills in those areas, plus a dedicated networking effort, led to interviews and an eventual offer.
Is the Back Office the End of the World?
No.
That is, if you have a long-term plan in mind.
Especially if you accept a support role in an early internship or a role that has significant overlap with trading, you can get out.
And if you want to stay in the Back or Middle Office for the long term, more power to you.
You'll still be better off than 95% of the population; it's just that your compensation and exit opportunities won't match those of front-office roles.
But outside of angry comments online, maybe that doesn't matter so much.
For Further Reading
Break Into Investment Banking
Free Exclusive Report: 57-page guide with the action plan you need to break into investment banking - how to tell your story, network, craft a winning resume, and dominate your interviews