How to Move from Accounting to Investment Banking and Leave the Audits Behind Forever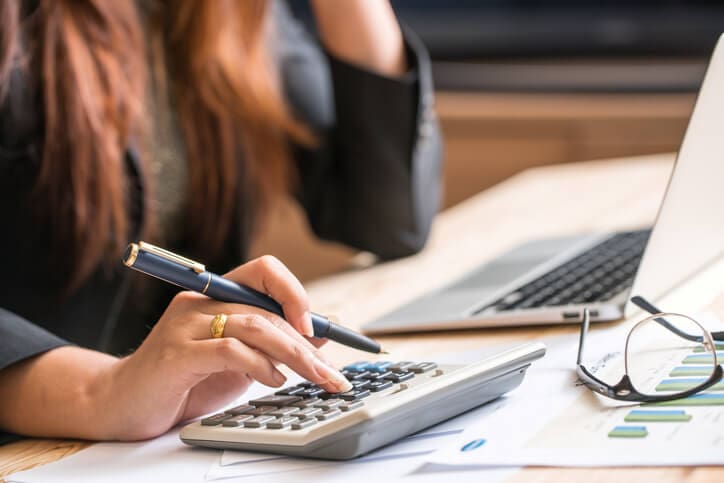 Tired of audits?
Want to earn more and get more exciting work?
Looking forward to spending your time on changing font colors in Excel?
Congratulations! You're well on your way to transitioning from accounting to investment banking.
Moving into banking from an accounting background is easier than moving in from engineering, but it's about the same difficulty as a transition from consulting or law.
Here's how to make the leap:
Defining the Scope: Ground Rules for Accountants in Search of Banking
First, this topic is more relevant if you're in the U.S. because the CPA designation and accounting/audit/tax experience tend not to impress U.S.-based bankers, which makes it harder to get on their radar.
By contrast, in countries such as India, South Africa, and Canada, it's more common to use the Chartered Accountant (CA) qualification to work in accounting and then move into finance.
So, if you're in a country where accountants frequently move into banking, you should take a look at one of our country-specific articles.
Second, the ease or difficulty of making this transition depends heavily on the specific area of "accounting" you're in and the brand name/reputation of your firm and university.
For example, if you're working in audit at a regional, non-Big-4 accounting firm, and you also attended an unknown university, it will be an uphill battle to make this move.
Working in tax or any other area that's not related to transactions will also make it difficult.
But if you're working in a due diligence team at a Big 4 firm in New York, it will be easier to move in directly or to switch teams and then move in.
Finally, note that this article is based on interviews with readers who made this transition over the years. Rather than picking one specific approach, I've created a composite based on their feedback and suggestions.
What Are You Up Against, and What's in Your Favor?
Bankers will believe in your accounting, math, and Excel skills, as well as your ability to work with clients.
However, they will raise objections about other issues:
Can you handle the hours? While some accounting jobs require longer hours, you don't need to burn the midnight oil constantly, as you do in banking.
Can you pass the "airport test"? The stereotype is that accountants are "boring," so you need to show that you have interests outside of work.
Why banking now instead of earlier on? Usually, it's best to say that you had limited exposure to IB at your university and that most people went into accounting or corporate finance at normal companies, so you became interested at a later stage.
Do you know finance in addition to accounting? Accounting is backward-looking, while finance is based on projections. You need both for investment banking, but the stereotype is that accountants know less about financial projections, valuation, and transaction modeling.
Are you a job hopper? This one will come up if you've moved from accounting to a "steppingstone role" before applying to banking jobs, especially if these transitions happened within 1-2 years. You can answer it by saying that it was your plan all along to get into IB, so the other jobs along the way were part of that plan.
The Blueprint: Accounting into Investment Banking
No two transitions are the same, but most successful candidates I've spoken with over the years follow this type of path to break in:
University or Master's Degree in Accounting or Related Area – And possible internships in audit/tax/accounting during university.
Full-Time Role at Accounting Firm for 1 Year or Less – During this time, you network with other teams and firms and learn the valuation and modeling skills on your own.
"Steppingstone Role" for ~1 Year – This role might be in the internal middle-market bank of a Big 4 firm, in Transaction Advisory Services (TAS), or in areas like Restructuring. You could also go to an independent valuation firm, join a corporate banking team, or move to a different accounting firm where you can work on deals.
Apply for and Win an IB Role – You'll start networking for these roles midway through your second job, and if all goes well, you'll make the transition ~1 year into it.
You do not necessarily need a "steppingstone role," but most accountants I've interviewed have had one.
It's more important if you lack top school/firm names, or if you can't point to work experience involving valuation and financial modeling.
The ease of winning these jobs varies widely based on your region and office.
For example, a Canadian reader said that the TAS team at his Big 4 firm received 300-400 resumes for 1-2 open positions and that networking long in advance was required.
But the odds might be better if you're in a bigger office or one with more turnover.
It's important to move over early, but not too early.
For example, if you stay in an accounting/audit/tax role for four years, banks won't know what to do with you (Analyst vs. Associate), and they'll wonder why you remained in accounting for so long.
Most candidates who make the transition after undergraduate spend 1-2 years in other roles.
If you've been working longer than that, you may have to consider the nuclear option: a top MBA program.
Focus is essential because you cannot work 50-60 hours per week, learn valuation/financial modeling, network, and also recruit for 4-5 different industries at the same time.
So, if you're applying to IB roles, don't also apply to PE, corporate development, and VC jobs just to "see what happens."
Finally, the CFA can help your case, but you shouldn't spend 1,000+ hours on it.
You can benefit by saying that you're studying for it and pointing to specific progress you've made; you don't need to have passed multiple levels.
Here's a quick look at each step in the recruiting process if you follow that plan above:
Part 1: How to Tell Your Story
We have a detailed example of how to tell your story from an audit/accounting background in the IB Interview Guide, but here's the summary:
Beginning: Where you're from, your university, and your first audit/accounting job. Insert an interesting fact here, or you'll risk coming across as "boring."
Spark: A client or other engagement/work assignment that sparked your interest in finance (e.g., due diligence on a PE firm's latest acquisition, auditing financial statements for an IPO, etc.).
Growing Interest: You started teaching yourself valuation/financial modeling and deal analysis and moved into a more relevant role, such as a TAS/TS group, an independent valuation firm, or a pre-MBA internship at an investment bank.
The Future and Why You're Here Today: You want to use your accounting, valuation, and finance skills to advise companies on major transactions similar to the one that sparked your interest, and this firm has a great reputation in that area.
You will likely get the "Why now?" objection, so be prepared to explain the lack of exposure at your university or that you switched majors or quit another career track earlier on.
If you went to Wharton or Harvard and still ended up in accounting, I'm not sure how you respond to this one.
Part 2: Networking
I don't have much to add beyond all the other networking advice, articles, and email templates on this site.
The main difficulty is deciding on how focused your efforts should be.
For example, should you focus on boutique and middle-market banks and ignore bulge brackets and elite boutiques?
And should you target bankers with non-finance backgrounds, such as career changers who entered from law, consulting, or engineering?
On the first question, I would not recommend networking with only smaller banks.
Yes, your chances are higher there, but you can get a lot of good information and practice by conducting informational interviews with large banks as well.
On the second question, you shouldn't target career changers exclusively or you'll run out of names quickly.
It's better to find people with whom you have something in common, even if it's a stretch, because you'll have to contact dozens or hundreds of professionals to make this move.
Part 3: Your Resume
You can use one of our resume templates, such as the "Experienced" one, but you also need to spin your experience into looking more relevant to finance.
To do that, you should remove "backward-looking" language and make your work appear more forward-looking and results-oriented.
For example, if you have an entry like this:
"Performed Sarbanes-Oxley testing and found that client's controls were sufficient; reviewed journal entries and determined that client's reserves were appropriate, which allowed them to project prices of raw materials for upcoming construction project."
It would read better as:
"Worked with client to develop Excel model that allowed them to project prices of raw materials based on previous historical patterns and proven reserves; client later used this as supplement to financial statements and in internal projections to validate potential return on new construction project."
You shift the focus to a small part of the project, but a part that is highly relevant to banking.
You may also have to downplay your full-time accounting experience and emphasize internships that were more relevant (e.g., if you completed a PE or VC internship in university).
Part 4: Interviews
We covered the most common objections above, so you must be prepared for all of those – the hours, the airport test, why banking, finance knowledge, and job-hopper issues.
And, of course, you need a rock-solid story of 200-300 words to answer the "Walk me through your resume" question.
Technical questions will come up, but you are not likely to receive accounting questions because you'll probably know more about accounting than the interviewers.
Beyond accounting, almost anything on valuation, M&A/merger models, LBO models, and credit analysis is fair game.
Detailed technical questions are more likely if you're moving into banking without a steppingstone role or valuation/modeling experience.
I don't have much to say other than "Read our guides, or look at all the free technical tutorials and YouTube content here."
Part 5: Win the Offer
If you win an offer at the pre-MBA level, you'll most likely start as a first-year Analyst – even if you've had 1-2 years of experience in accounting/audit/TAS/valuation.
Bankers tend to discount that experience and assume that you'll have to learn everything on the job, so they're reluctant to bring you in at a higher level.
However, you may receive an "early promotion" option where you could become a third-year Analyst after only one year on the job – if you've performed well.
Once you go beyond 2-3 years of full-time work experience, the appropriate position gets murkier, which is why it's harder to break in at that point (unless you complete an MBA).
Success Stories and Examples of How to Break In
For inspiration, here are stories from readers who moved from accounting-related backgrounds into investment banking:
Story #1: Regional Audit to Valuation to Boutique/Middle-Market Bank
This one is a great example of how you can use "steppingstone roles" to move into finance. The reader here spent a year in audit, another year in valuation, and then won the IB role.
Story #2: PE Internship to Big 4 Restructuring to Investment Banking
This one shows that you don't necessarily need a steppingstone role if your current and previous experience is close enough.
In this case, he downplayed the Big 4 role a bit and emphasized the private equity internship.
Story #3: Strategy Consulting to Big 4 TAS to Investment Banking via a Top MBA Program
This story is a good example of how to leverage banking-related experience at a Big 4 firm and a top MBA program to get in.
Story #4: Non-Big-4 Valuation to Corporate Development
The reader here found it difficult to recruit for IB roles because he had too much work experience, so he moved into corporate development instead.
Story #5: Big 4 Audit to TAS to Corporate Development
This is another story where the reader did not end up in investment banking.
But in this case, it was by choice: He interviewed for IB roles, decided it wasn't for him, and used ~1 year of TAS experience to move into corporate development instead.
Story #6: Accounting to Financial Advisory to Pension Fund Private Equity
In this story, the reader skipped IB entirely and moved directly into a private equity role at a pension fund in Canada.
This one is probably less viable in the U.S., but it might work in other regions.
Story #7: Commercial Banking to Valuation to Investment Banking
This person was not from an accounting background, but he still used a common "steppingstone role" – an independent valuation firm – to move into IB.
Plan B Options
If nothing works out, you have a few options:
1) Stay in the Steppingstone Role
And then you could leverage this role into something else, such as in the corporate development and pension fund examples above.
2) Consider Non-Investment-Banking Options
Yes, banking gives you high pay, good exit opportunities, and solid advancement opportunities, but it also requires brutal hours and a lot of silly grunt work.
You might be much happier if you take a role in corporate development or corporate finance, or if you go into something more specialized, such as real estate private equity or commercial real estate lending.
3) Go to Business School or Complete a Master's in Finance Degree
A top MBA program is not a magic bullet, and neither is a top MSF degree, but they can give you better access to recruiters.
They'll also give you more time to win deal-related internships and to spin your background into seeming relevant.
4) Keep At It
You'll likely need at least 6-9 months to have a good chance at winning offers.
The main constraint is that you cannot wait too long to make a move.
Once you go past 3-4 years in accounting, or any other field, it gets very difficult to move into investment banking without using the nuclear option (business school).
And you should never take the nuclear option lightly – even if it means you'll never have to look at another audit again.
—
If you liked this article, you might be interested in reading The Corporate Finance Analyst: Promising Career Path, or "Plan B" if Investment Banking Doesn't Work Out?
Break Into Investment Banking
Free Exclusive Report: 57-page guide with the action plan you need to break into investment banking - how to tell your story, network, craft a winning resume, and dominate your interviews