Buy-Side vs Sell-Side: The Worst Way to Categorize Finance Firms?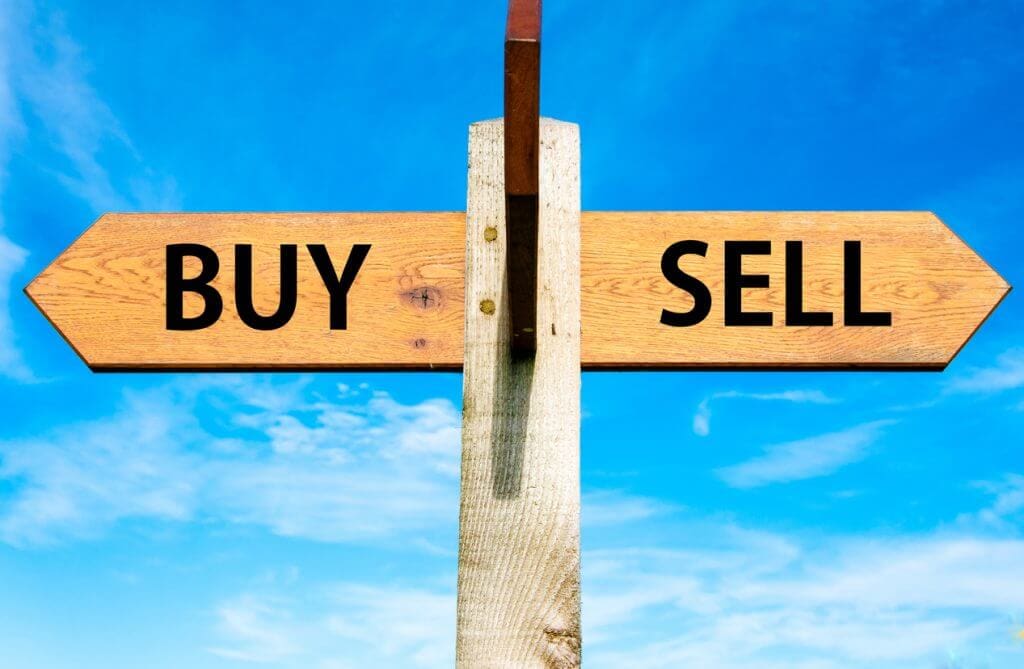 "Buy-side vs sell-side? That's not even a question! This investment banking job sucks, I'm leaving for the buy-side ASAP."
"Yeah, I heard everyone at hedge funds makes at least $1 million and gets a castle as their signing bonus."
"So when's your interview?"
Ah, yes: that classic debate about the buy-side vs sell-side. Although the conversation above is fictional, similar exchanges are taking place in cubicles across the world as you read this.
You hear about the buy-side vs sell-side distinction everywhere, whether you search online, browse through you message boards, or even (gasp) talk to people in real life.
The only problem is that "buy-side vs sell-side" is the worst way to categorize financial services firms.
Buy-Side vs Sell-Side: The Usual Divisions
Search online and you'll find explanations like the one below to explain the buy-side vs sell-side:
"On the sell-side, you pitch products such as stocks, bonds, or entire companies in the case of M&A, and you persuade investors to buy them. On the buy-side, you raise capital from investors and then make your own decisions on where to invest it and what to buy."
If Ari Gold is the sell-side, Dana Gordon is the buy-side.
To an outsider, this seems like a logical way to divide the industry: you earn money either via commissions on sales or by investing your own money and getting a return on that investment.
The implication is that the buy-side is "better" because you have the potential to make a lot more from investing than you do from earning commissions – which is technically true, but far from the average case.
Buy-Side vs Sell-Side: What Are the Real Differences?
Beyond the high-level difference above – investing vs selling, and earning money via investment returns vs commissions on sales – you'll also find alleged differences in the pay, hours, type of work, structure of firms, and more.
Here are some of the more hilariously wrong (and sometimes, borderline wrong) points I've seen:
Pay: You become wealthy on the buy-side because you'll be a better investor than Warren Buffett and get 80% returns every year!
Hours: In addition to better pay, you also barely work on the buy-side because you're such a baller that bankers, traders, and brokers answer your every call and deliver mermaids and private islands to your doorstep every day, all in a feeble attempt to win your business.
Type of Work: While the work is mind-numbingly boring on the sell-side, on the buy-side you're doing intellectually stimulating tasks all day and changing the world!
Structure of Firms: There's too much hierarchy on the sell-side, so it's harder to advance. But on the buy-side you'll move up the ranks quickly because the hierarchy is flatter and they reward top performers!
The only one of these that's even close to being true is the last one – many firms on the buy-side do have a flatter hierarchy, but many groups on the sell-side also have a flatter hierarchy as well.
Most of the points above are not even real, significant differences – the real distinction is something else entirely, which you don't hear much mention of…
The Real Distinction: Deals vs Public Markets
Rather than this buy-side vs sell-side dichotomy, we should be talking about whether you work on deals or in the public markets.
That's the more meaningful distinction, and the one that goes unnoticed whenever this silly debate comes up.
Just like ranking the banks or ranking schools or ranking anything else, it's easier and more fun to debate minutiae rather than discuss something that's useful.
Here's what the grouping above looks like when you use deals vs public markets:
Deals: Investment Banking, Private Equity, and Venture Capital
Public Markets: Hedge Funds, Buy-Side Research, Sell-Side Research, Trading at Banks, Prop Trading, and Asset Management
And yes, the "Other Types of Miscellaneous 'Investment Firms' " one could go either way depending on what they do.
If they buy and sell entire companies (as in PE) or large chunks of private companies (as in VC) then they would fall into the "Deals" category, while anything else would be public markets.
Definitions: Say What?
In case it's not obvious, "Deals" means that you work on M&A deals, IPOs, debt offerings, or Restructurings – major transactions where an entire company is being bought or sold or where they're doing something otherwise massive.
You could argue that venture capital does not belong in this category since VC firms never acquire companies 100% outright – but the actual process of investing in a company as a venture capitalist is time-consuming and closer to the work you do in IB and PE than to what you do in trading.
In contrast, "Public Markets" means that you follow, recommend, and invest in the stocks of publicly traded companies or in other securities like bonds, derivatives, commodities, and so on.
Here's why this is the better way to categorize financial services firms:
Buy-Side vs Sell-Side: The Type of Work
When you buy or sell 100% of a company, it takes far more work than just buying or selling a few shares here or there.
You need to pitch it to dozens of potential buyers, create marketing materials, do financial modeling and valuation work, and then negotiate the terms of the definitive agreement with the buyer; if you're the buyer, you can skip those first two steps but you'll spend a lot more time on due diligence and digging into all the material available on the company you want to buy.
A single deal might take months or years of effort to close, and the entire process is more like a marathon than a sprint: you're not always working 100%, there's plenty of downtime, and sometimes it's stressful but your overall busy-ness fluctuates over time.
When you're on the Public Markets side, by contrast, your average day is more like a sprint than a marathon: there's little downtime, you have to follow the market constantly, and you need to be 100% focused at work.
But investments don't take months or years to negotiate – even when you're accumulating a huge position in a public company, it requires subtlety and patience but not super-elite negotiation skills.
And when your work is finished, you go home. That may sound like a small deal, but in investment banking and private equity you often get pulled into work on weekends and late at night when major deals are happening.
Before you leave a comment saying, "But I work in PE and the hours are still much better than banking!" I'll say that the hours can be better at smaller firms, but when you're busy, you're still busy, and at mega-funds the hours are like banking all over again.
Buy-Side vs Sell-Side: Hours
…which neatly takes us into our next topic, the hours.
Going back to the buy-side vs sell-side argument in the beginning, the usual claim is that the hours are much better on the buy-side because you don't have to answer to the whims of clients 24/7.
That is sort of true – in theory – but it's not the best way to look at it. It's better to divide the hours by Predictable vs Unpredictable.
Deals: The hours are more unpredictable because you never know when a huge deal will heat up and when you'll get slammed with work at the last minute. Venture capital may be an exception, but even there you could always get busy when closing a deal.
Public Markets: Your life is more predictable because you work market hours. You may have to get in before the market opens and stay after the market closes, but it's not like IB where you might get called in at 2 AM to fix a random problem that a client is complaining about.
In general, you will work more if you're on the "Deals" side – yes, hours may be better in PE than in investment banking, but you'll still work more per week on average than you would on the "Public Markets" side because of this unpredictability.
Most Public Markets jobs clock in at the 50-60 hour per week range – while some Deals roles may also be in that range, the average tends to be a bit higher, or a lot higher in the case of investment banking hours.
The size of your firm often impacts the hours more than the work itself.
Taking hedge funds as an example, people often claim that the hours are "good," but at the biggest funds you'll still be working a lot even if it's a Public Markets role on paper.
Buy-Side vs Sell-Side: Stress
That issue with market hours vs unpredictable hours also means that the stress in each role is much different as well.
In banking (and PE, when you're working on a huge deal) the stress is of the "Crap, something on this deal is falling apart and they need me to fix it ASAP even if it's Saturday night at 10 PM… and now my VP is emailing me to get into the office" type.
In Public Markets roles, work doesn't follow you outside the office as much – but when you're at the office, there's very little downtime compared to what you would see in a Deals role.
Traders, for example, need to watch their positions every second of the day and must find someone else to cover them if they leave for even a few minutes to run to the bathroom.
If you're working at a long-only asset management firm, it may not be quite that stressful but you still need to monitor the markets closely and you can't afford to screw around during market hours.
So pick your poison: do you want market stress or deal stress?
Buy-Side vs Sell-Side: Interesting-ness
This is another oft-debated point, but it's also a silly one because there's no real answer.
People like to claim that much of the work you do on Deals is mindless grunt work – which is not untrue – but you could say the same thing about a Public Markets role.
Sure, you don't have to fix the font size in a pitch book at 2 AM, but you have to do plenty of research and comb through filings and other reports to support the Portfolio Manager and/or Research Analyst and other senior people.
This one is more about what you personally find interesting: do you actively follow the stock market and invest your own portfolio? If so, you're probably better off in a Public Markets role.
If you're more interested in business in general but don't find the stock market that interesting or you don't invest much yourself, a Deals role is probably better.
I've always found "Deals" work more interesting because there's a different story and different scenario each time, whereas (to me) the markets all blend together after a point.
But your mileage will vary and there's no correct answer here.
Buy-Side vs Sell-Side: Pay
Ah, now we get to the fun part.
And there's a surprising conclusion here which makes this point different from everything else on this list:
The average pay on the buy-side vs sell-side is not that much different, but the ceiling on the buy-side is much higher.
So, this is the only point where the buy-side vs sell-side distinction makes more of a difference than the Deals vs Public Markets one: yes, my argument falls apart here (shh, don't tell anyone).
The ceiling on the buy-side is much higher because if you invest well, the sky's the limit.
For example, top hedge fund managers could make hundreds of millions or even billions in a great year.
On the sell-side, meanwhile, the ceiling is much lower for Partners and Managing Directors. No matter how good you are, you have a limited amount of time and you can only do so many deals or sell so many stocks in a day.
The exact numbers change from year to year, but earning more than a few million USD per year at the MD level in investment banking careers is rare unless the economy is on fire and you're a Group Head or have another even-more-senior position.
But the more relevant number is the average pay on each side.
You can see typical investment banker salary figures here; private equity is not much different, and even in something less hierarchal such as trading, you see a similar progression from bottom to top.
And despite rumors that everyone at hedge funds makes millions of dollars, the average pay is $326K, with only 5% earning over $1 million according to compensation data.
The bottom-line: You'll be in the top 1% or so of earners even at the entry to mid-levels in the finance industry, but yes, the buy-side offers a much higher ceiling.
Buy-Side vs Sell-Side: Hierarchy
This is another one where the buy-side vs sell-side distinction seems sort of true at first… until you look at it in more detail.
The buy-side does tend to be less structured in the sense that you don't see lots of mid-level associates, VPs, and SVPs / Directors as in banking.
But, two points here show that this is not the best way to think about it:
Many groups on the sell-side also have less hierarchy – equity research and sales & trading, when you make the sales & trading vs investment banking comparison, for example.
While you may not see quite as much hierarchy in PE and VC, there are still more mid-level positions (e.g. "Principal") than in, say, long-only asset management.
So once again, the Deals vs Public Markets distinction is the best lens through which to view the hierarchies.
You need more headcount on Deals because more work needs to get done and more people need to be managed: lawyers, accountants, financing teams from other banks, and even the occasional clueless consultant.
But when you buy and sell shares or securities, you don't need a deal team of 5-10 people to make decisions: you just need the Portfolio Manager and their supporting analyst(s).
Buy-Side vs Sell-Side: Advancement
That difference in hierarchy also means that advancement differs in Deals roles and in Public Markets roles.
In both of them – and really anything in finance – it's an "up-or-out" culture. Deliver results, generate fees or high returns, or get out and don't come back.
But the key difference is that advancement on the Deals side – mostly in investment banking – is more structured and tends to follow a set "path" in terms of number of years required to advance.
It takes 3 years to move from analyst to associate, 3-4 years to move from associate to VP, and so on, and you can't do too much to speed up the process.
But in Public Markets roles, advancement is more linked to your own performance, external factors like whether your Research Analyst is leaving, your reputation, and luck of the draw.
So you could advance very quickly if you perform well and get lucky, or very slowly if you never do anything to set yourself apart.
Exit Opportunities
Exit opportunities have already been beaten to death on this site, so I'm not going to go into too much detail here other than to say that it's difficult to move from a Deals role to a Public Markets role and vice versa – with a few exceptions.
This is why it's so common for bankers to go into PE but much more difficult if you're in trading or equity research; it's also why traders might move from trading at a bank to a hedge fund or asset management firm but wouldn't go into corporate development.
There are some exceptions – for example, bankers can still get into hedge funds, and it can be difficult to move from the buy-side back to the sell-side (PE –> IB, let's say) on the Deals side.
But your exit opportunities depend on whether your a Deals person or Public Markets person, for the most part.
The CFA
You knew we had to arrive at my favorite topic in the world at some point, right?
This one's simple: whereas the CFA is relatively useless for Deals roles such as IB and PE, it's much more useful and often expected or required in Public Markets roles (except for trading).
I have no scientific explanation, but one possible reason is that the CFA itself just doesn't cover most of what you do on M&A deals as an analyst or associate: the material is more general and higher-level, which is great but also not that applicable to major transactions.
So yes, if you're interested in a Public Markets role then you may want to consider the CFA – as long as you already have good grades, solid work experience, and brand names on your resume.
Buy-Side vs Sell-Side: Financial Modeling Training Programs
Most modeling training programs, including Breaking Into Wall Street, focus on the "Deals" side – how to value companies and how to model M&A and LBO deals.
That's because there's more modeling required for Deals roles to begin with – if you're just investing in stocks of publicly traded companies, you don't need to know the in's and out's of deferred tax liabilities and Section 382 for NOLs and book vs. cash taxes in M&A deals.
Sure, if you're at a merger arbitrage hedge fund you'll need to know more – but the modeling work is still less involved than what you see on major transactions.
And there's more of a focus on valuation over transaction modeling – so the quantitative work is simpler because valuing a company is simpler than modeling an entire deal, especially since you can save time by not spending hours adjusting numbers in the comps.
Which Side of the Street Are You On?
The main flaw with this Deals vs Public Markets distinction is that the pay differences are more strongly linked to the buy-side vs sell-side.
But other than that, the key issues such as predictability of hours, the work itself and associated stress, and advancement all have less to do with buy-side vs sell-side and more to do with Deals vs Public Markets.
Another flaw is that some roles such as Equity Capital Markets and Debt Capital Markets may be "in between" Deals and Public Markets – so you see a mix of the differences above.
So… this revised distinction is not perfect, but I think it's more helpful than viewing things purely in terms of buy-side vs sell-side.
The next time you hear people debating the buy-side vs sell-side or hyping up the buy-side, please punch them in the face and deliver a drop-kick or two.
And then send them a link to this article – they'll need some reading material for when they're recovering in the hospital.
For Further Reading
Break Into Investment Banking
Free Exclusive Report: 57-page guide with the action plan you need to break into investment banking - how to tell your story, network, craft a winning resume, and dominate your interviews