Is Finance a Good Career Path?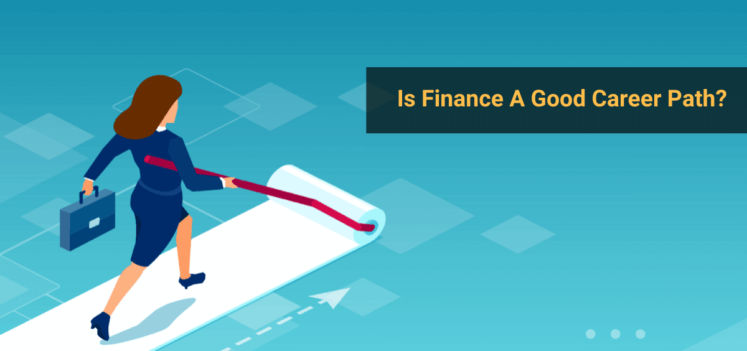 If you look at most sites that "teach you" how to break into investment banking, private equity, and related roles, there's one question they rarely address: is finance a good career path?
We like to debate salaries, bonuses, hours worked, and exit opportunities, but hardly anyone asks the critical question: should you bother with the industry in the first place?
This question seemed pointless a long time ago because finance jobs paid so much more than the alternatives.
But this question is increasingly relevant as changing macro conditions affect the industry's outlook:
What Does "Finance" Mean in This Context?
In this article, I'm using "finance" to refer to roles such as investment banking, private equity, hedge funds, and venture capital (primarily IB since that is the most common entry-level job).
Yes, equity research, asset management, sales & trading, corporate finance, and corporate development are also "finance jobs," but they're further removed from this discussion because:
Equity research, asset management, sales & trading, and quant fund jobs are more on the "public markets" side and attract somewhat different candidates.
And since corporate development and corporate finance roles exist mostly at "normal companies," they're more stable in the face of big macro shifts. They also pay less, but that's the trade-off for higher stability and lower stress.
So, a longer, more precise version of this question is:
"Are careers in finance fields such as investment banking, private equity, hedge funds, and venture capital still good in both the short term and long term? And if not, which other careers are better to pursue?"
Why Now?
I like to examine this question every few years.
Since the previous update in the mid-2010s, there have been several significant changes:
Macro conditions have changed, and we seem to be stuck in a loop of zero/negative interest rates, money printing, and currency devaluation. And it's obvious that these have become the new normal rather than "temporary measures."
Traditional exit opportunities from IB roles are still good, but they have lost some of their appeal over time.
Alternative careers, such as working at the Big Tech companies, have also lost some luster because these companies may be heavily regulated or broken up in the future. And that's a big deal when stock-based compensation is a large component of total compensation.
Some trends, such as super-early recruiting, have partially reversed, with some banks now starting the internship recruiting process a year in advance rather than 1.5 years in advance.
The Traditional View: Is Finance a Good Career Path? 
The TL;DR version of the traditional view was:
People usually justify finance careers based on the skills/training, not knowing what else they want to do, the exit opportunities, the high compensation, and gaining a network of "the best and brightest."
But these arguments have weakened over time because you can now learn many of the skills independently; some exit opportunities, such as hedge funds, have declined; the money is good but not necessarily "the best" anymore; and fewer students from top schools are entering the industry.
Recruiting keeps moving up, making it more difficult for everyone, but especially for students at non-target universities and MBA programs.
So, if you want to enter the industry to make a lot of money in a few short years or to learn specific skills, it's not necessarily the best idea, given the time, effort, and early preparation required.
It makes the most sense if you like the work and want to make a long-term career out of it, or if you want to enter a field such as private equity that has another finance role as a prerequisite.
Otherwise, if you're in the "I don't know what to do, but I want to make good money after graduating" category, join a tech company in an engineering, product management, or sales.
I still agree with parts of this view, but I disagree with the overall conclusions.
Is Finance a Good Career Path? The 2021 Version (Short-Term)
Over the past few years, the short-term prospects of finance jobs have improved, but the long-term outlook has worsened.
By "short-term," I mean roughly 3-5 years. In other words, enough time to work in an entry-level role such as an IB Analyst and then get promoted or move to a buy-side job.
By "long-term," I mean more like 10-15 years – enough time to reach the senior levels at a bank or other financial firm.
Short-term prospects have improved because:
The alternatives, namely the Big Tech companies, have a more questionable future than they did 4-5 years ago. Politicians worldwide and the general public seem to hate tech, and we could start seeing country-level bans and breakups.
Finance has been less affected by the pandemic and lockdowns than other industries. Yes, bonuses will be down for the year, and banks have slowed hiring or cut staff in some cases, but it's a far cry from the travel and restaurant industries.
And while recruiting still takes place earlier than it did in 2015 or 2010, it's a bit less crazy than the 2018 timeline (for example).
Finally, entry-level IB/PE jobs still pay a lot – maybe a bit less than an engineer at a FAANG company, but still more than almost any other entry-level job.
There are some negatives, such as the awkwardness of "networking" in the current environment and the inability to meet in-person.
Also, the recruiting process is becoming increasingly impersonal due to HireVue, online tests, and various boutique banks using headhunters to do their work.
On balance, though, I'd say the short-term prospects have improved.
For some evidence, take a look at recruiting data from HBS and Wharton.
At HBS, for example, 39% of students went into "Financial Services" in 2011, but that fell to 31% in 2015. But by 2020, it had ticked up to 34%.
At Wharton, the percentages entering "Financial Services" were:
2008: 48% (!)
2011: 39%
2015: 37%
2020: 36%
So, interest declined sharply in the aftermath of the 2008 financial crisis, but since then, the percentage of students going into finance has remained in the 35-40% range.
Is Finance a Good Career Path? The 2021 Version (Long-Term)
In the long-term, though, I think the industry outlook is less appealing because:
1) Interest Rates Cannot Fall Forever as Deficits Rise and Inflation and Currencies Remain Stable
Since 1980, falling interest rates have propped up all financial assets – equities, fixed income, real estate, and private equity.
They've also encouraged significant M&A activity because all deals look great when the cost of borrowing is at all-time lows, the foregone interest rate on cash is 0%, and stock prices rise indefinitely.
But now that rates are 0 or negative, they can't fall much further.
If they rise – i.e., if central banks lose control of rates – then the prices of all financial assets will decline, and debt, equity, and M&A deals will become harder to justify.
But even if rates stay the same, that means that deal activity is unlikely to grow beyond its current levels.
And if central banks keep printing money and eventually use yield curve control to suppress rates, they'll get (more) currency devaluation – which will also make deals more difficult to execute.
In short, I don't see how monetary and fiscal conditions could become more conducive for finance jobs. They'll either stay the same or get worse.
2) Interest in Regulation and Antitrust is Picking Up
Especially after the events of this past week, let's say that many people are now questioning the ridiculous amount of power that tech companies have.
But even outside of tech, plenty of other industries have consolidated over time.
For more on this topic, you should read everything that Matt Stoller writes (e.g., see his piece on the monopoly in the cheerleading space).
I'm not saying that all the large M&A deals will be reversed or that all large companies are going to be broken up – but I could see it happening in some cases.
I do expect that it will become more difficult for many deals to win approval from regulators.
More regulation and oversight mean reduced deal activity, a smaller fee pool, and lower compensation for senior bankers in the future.
3) Political Pressure on the Industry Will Increase Because of Rising Wealth/Income Inequality
Although banks and investment firms are not directly responsible for rising wealth and income inequality, they have been some of the chief beneficiaries.
It's quite easy to point to examples of financiers "cheating" or otherwise paying less in taxes than they should (see: the Robert Smith tax evasion scandal).
Politicians will likely focus on tech companies first, but eventually, the "eye of Sauron" will turn to the finance industry as well.
I could easily see the carried-interest tax loophole being closed under the Biden administration, and private equity may become a more regulated industry as well.
The Bottom Line: Is Finance a Good Career Path?
In the short term, I would say yes.
Even though finance jobs no longer pay a huge premium to everything else (see: Big Tech software engineering, prop trading, and quant fund jobs), they still pay more than ~95% of other opportunities.
Also, unlike some other, more lucrative options, you do not need to be extremely good at math/statistics/programming to get into this industry.
In the long term, the picture is more of a mixed bag.
I don't think these industries will "disappear," but I do think that compensation will decrease and that it will become more difficult to reach the top – especially in buy-side roles.
We often get questions asking something like, "What's better? Tech or finance? Which one's better in the short term and long term? Please give me a blueprint."
In previous years, I sometimes attempted to answer this question.
But I now have a new answer: neither one.
Your long-term goal should be to become financially independent via a business, a side hustle that turns into a business, or your own investments.
No matter how much you earn, you never want to be dependent on a single company for your income.
You can get there by starting in an IB/PE/HF role, staying there for a long time, and saving and investing wisely, but there are other options, such as starting a side project in a day job and expanding it over time.
You might object to this recommendation and say, "But people who go into finance don't take risks! They can't start companies!"
To which I respond: "It doesn't have to be a company – start small and reduce the risk in increments. Also, anything you do to increase your income involves risk, so pick your poison – it's also risky to move up the ladder in any industry."
If you want to achieve that long-term goal, I recommend this set of steps:
Win the Year 1 or Year 2 Finance Internship in University – Since IB recruiting starts early, you need to win an early internship to be competitive. Also, you want to see if you like these jobs, and, if not, rule them out. I recommend a somewhat technical major or a technical minor to keep your options open.
Use the Internship(s) to Decide Whether or Not Finance is For You – If it is, continue and aim for the all-important summer IB internship (or an internship in whichever field you pick) at the large banks. Convert this internship into a full-time offer.
If Finance is Not For You, Test Other Options – You could think about tech, but the field is wide open here. It could be healthcare, media, the Big 4, or anything else. I recommend roles where you are building (engineering) or selling (sales) – or both. You can also think about more creative transitions, like moving from a valuation role into corporate development if you want to work on deals, but you don't like the stress and hours of IB/PE.
Focus on Learning and Income Growth At First – Your first job matters mostly for setting you up for later opportunities. Even if it pays a lot for an entry-level job, you won't be able to save enough to generate significant income from investing in your first few years. So, focus on increasing your income via promotions and transfers at first.
Decide on the "Side Project" Path or the Promotional Path Within ~3 Years – If you like this industry, continue up the ladder and keep earning more money. If not, get to work on a side project that might eventually turn into an alternate income source. If you need ideas, check out Side Hustle School.
Aim for Some Amount of Financial Freedom Within 10 Years of Graduating – This doesn't mean "retire early" – it means "avoid staying in a job you hate." If you went the promotional route, you'd rely more on your investments and income earned from them; if you went the side project route, you'd spend more time and energy on that.
My final tip here is that if you want to take the "side project to real business" route, do it early.
The longer you wait, the harder it gets.
I have friends who have wanted to "start something" for 10+ years.
But most of them never acted, so they have not made any progress.
In some cases, they had stressful jobs that made it difficult to do much else.
But in other cases, they lacked motivation or kept flip-flopping between ideas.
Now, some of them have kids and family obligations and jobs they don't like – and although I'm too nice to tell them directly, their options are limited at this stage.
This article started as an update of a previous one but somehow turned into a career/life action plan by the end, as often happens on this site.
And I suspect it will generate more than a few questions, so ask away.
Break Into Investment Banking
Free Exclusive Report: 57-page guide with the action plan you need to break into investment banking - how to tell your story, network, craft a winning resume, and dominate your interviews