Energy Investment Banking in Houston: Pathway into Private Equity, or Another Reason to Move to New York?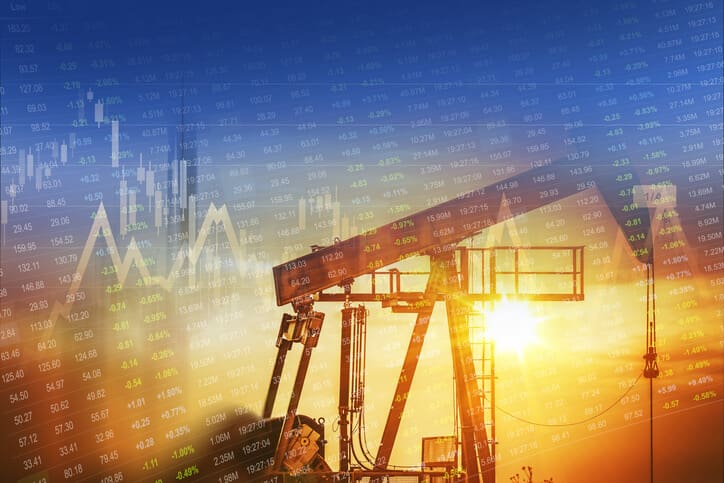 Just how different are the regional offices and headquarters of a large bank?
In some cases, not very.
But in others, they're more like different planets.
Houston falls somewhere in between these two extremes.
There are similarities to New York, especially if you're in the natural resources group, but the recruiting process, pool of candidates, and exit opportunities all differ.
I wanted to get the full story, so I recently caught up with a reader who worked in a bulge-bracket oil & gas investment banking team in Houston and then joined a tech startup:
The Last Stand at the Alamo: Breaking into Energy IB in Houston
Q: Can you walk us through your story?
A: Sure. I'm originally from an Asian country, and I went to university at a non-target school in Texas because I won a generous scholarship there.
My school was a "non-target" in the broad sense, but it was more of a "semi-target" for IB roles in Houston because the targeted schools there differ.
I was interested in finance from an early stage since my brother worked in the industry, so I aimed to get as many internships as humanly possible.
I did corporate strategy, real estate, and private equity internships all before junior-year IB recruiting began, and then I won a summer internship offer in an energy IB group at a bulge-bracket bank in Houston.
Unfortunately, my timing was horrible: Just as I started, commodity prices crashed, and deal activity, especially in the upstream (E&P) sector, froze up.
As a result, many Analysts in my office ended up working on a lot of equity offerings rather than M&A or debt deals, and placements into PE were worse than usual.
I worked on a few midstream and upstream deals and gained decent experience, but I wanted to move to New York and work in a generalist PE role.
That proved almost impossible, so I ended up joining a tech startup, first in a finance role and later as a Product Manager.
Q: Not exactly the typical exit, I'm sure…
How would you summarize the recruiting differences in Houston?
A: Banks in Houston like to recruit students from schools like Texas A&M, Rice, and the top UTs because they want students who want to stay in Texas.
Those schools aren't necessarily "targets" for banks in NYC, but they are for Houston-based groups.
Also, even if you're at a lesser-known-but-still-good school (e.g., anything in the top 20-30 in the state), you still have a shot at IB because there will be alumni in the energy finance industry.
In interviews, they do ask about energy-specific concepts, but the amount of technical knowledge you need is exaggerated.
You should know about the following topics:
What the different verticals are (upstream, midstream, downstream, oilfield services, etc.), and how the business models differ.
How valuation differs for upstream companies, and an idea of how to forecast revenue and expenses for the other verticals.
A recent energy deal, ideally one that the bank you're speaking with advised on.
What an MLP is, what a type curve is, and what a NAV model is.
The different basins in the U.S., such as Bakken, Permian, and Eagle Ford, and how they differ (e.g., rig productivity and depletion rates).
However, you don't need to be an expert: They're not going to give you a 5,000-row NAV model and ask you to complete it.
In my experience, people get tripped up on the "fit" questions more than the technical ones.
Specifically, a lot of finance majors in the state want to go to NYC or immediately exit for buy-side roles, and interviewers pick up on that.
That's a huge mistake because banks in Houston want people who a) want to stay there for the long term, and b) want to stay on for Associate roles and move up the ladder.
Sector Selection: The Main Determinant of Your Fate?
Q: Thanks for explaining that.
Which banks have the strongest presence in Houston?
A: Barclays and Citi were among the best when I was there, and Credit Suisse was strong as well.
Evercore, Lazard, and the other bulge-bracket banks (BAML, JPM, MS, GS, etc.) also have a presence there.
Plenty of middle market banks and industry-specific boutique banks also do well but work on smaller deals.
Since oil & gas is capital-intensive and since energy companies raise equity and debt all the time, the full-service banks with large Balance Sheets are generally better bets.
When I was there, Citi tended to do more equity deals, CS tended to do more high-yield issuances, and Barclays was more diversified.
But banks change over time, so you should NOT assume the descriptions above still hold up – always look at this year's league tables to get a better sense of the trends. These were just my high-level impressions.
Q: Thanks for the run-down.
You've mentioned a few times that banks want people who are committed to living in Houston for the long term. How did you like it there?
A: It was a big minus for me. I had lived in Texas for several years in university, so I thought it would be fine.
But many bars in Houston close early, and there isn't much to do on weekends.
The first six months were OK, but the routine quickly became repetitive. It's fine if you're married and raising a family, but it is not a great place for younger/single people (in my view).
Q: We've covered the verticals within oil & gas before, but do you have any thoughts on the best ones for gaining deal experience and exit opportunities?
A: Most people are drawn to the upstream segment because it seems sexier than midstream, downstream, or oilfield services, and it's where some of the biggest deals take place.
That's mostly accurate: You will work on more equity, debt, and M&A deals if you focus on upstream companies, even if commodity prices have crashed.
However, it's often better to focus on midstream deals if you want to break into private equity, for several reasons:
Energy PE recruiting is very specialized – midstream PE funds recruit mostly bankers with significant midstream deal experience.
Few people understand MLPs and the different tax and legal structures in-depth, so you set yourself apart if you're an expert in this area.
Many Analysts who work on midstream deals work with only one large company for their entire time in banking. As a result, they become experts on that single company, which is a big selling point in PE interviews.
The downstream and oilfield services segments are fine as well, but there were fewer buy-side opportunities in those.
Private Equity Placements, or Just Private Placements?
Q: Thanks for explaining that.
On that note, what percentage of Analysts at your office won buy-side roles?
A: Around 60%, but that percentage was lower than normal because we were in an energy downturn.
In normal years, 80-90% of the Analysts in bulge-bracket energy IB groups should be able to find buy-side roles.
The process is similar to the one you've described for NY-based PE recruiting: The mega-funds start quickly and try to finish in a weekend, then the middle-market funds start, and then smaller funds recruit in a less structured way after that.
The only difference is that you recruit for the energy groups at these funds, or with energy-specific funds.
Q: From that last sentence, it sounds like it's almost impossible to win buy-side roles at generalist firms or groups.
A: I would say so, yes.
Among the Analysts in my office, only one won an offer at a generalist PE firm, and he did it by moving down-market and joining a lower-middle-market fund.
If you tell headhunters, "I want to work in consumer/retail PE," they'll respond with, "But are you sure you don't want oil & gas private equity jobs? We're not going to send you anything else."
Q: And that's what encouraged you to switch into a different industry.
A: Pretty much – although it was also quite random.
I had always been interested in technology, and I saw the news that one startup I followed had just raised a Series A round.
I thought, "They just raised money. Now they'll need someone to manage it."
So, I emailed the CEO to ask about it, went through a few rounds of interviews, and accepted an offer there.
I spoke with the key people on the phone, and they asked for a few references, which my Associates and VP happily provided. And then I spoke with the CEO for a few hours and received an offer right away.
Q: Great. And what has it been like so far?
A: I spent the first few months putting in place accounting and finance systems for the company, but we hired a bookkeeper for most of that once the systems were in place.
After that, they moved me into a Product Manager position because I was very interested in the company's industry, and I wanted to work with users to develop features.
The biggest challenge is aligning the company's goals with users' wants and needs.
Executives often dream up pet projects they want to pursue, but sometimes they don't correspond to what real people want.
The hours are much better than in banking (usually 9 AM to 6-7 PM), but if something urgent comes up, we have to be there. Software breaks all the time, and emergencies are common.
I plan to stay here for at least the next few years, but in the long term, I want to launch my own startup or move into venture capital.
Q: Thanks for that summary.
Is there anything else you'd add for bankers who are considering tech startups?
A: Life at a startup sounds "cool" if you base it on TV shows or movies, but it's a big struggle, especially when you're still seeking product/market fit, or you can't raise money.
Your game plan should not be "Join a startup – any startup!"
Instead, find a specific industry or company you're interested in, and see what roles might be available there. And don't limit yourself to finance-related roles or you'll come up short, especially at earlier-stage companies.
It's incredibly different from the stability you get in banking, and you won't last unless you have a deep personal interest in the company's industry.
Q: Great! Thanks so much for your time.
A: Sure thing, I'm always happy to give back to your site.
Break Into Investment Banking
Free Exclusive Report: 57-page guide with the action plan you need to break into investment banking - how to tell your story, network, craft a winning resume, and dominate your interviews