Investment Banking in Calgary: Advise on Multi-Billion Dollar Energy Deals and Still Get the Weekends Off?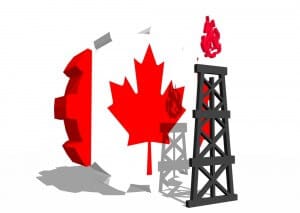 If you want to work on energy deals, Canada is a good place to start.
And within Canada, most of the action is in Calgary – from both the Big 5 Canadian banks and the bulge bracket banks.
Sure, energy deals do take place in other locations, but it's hard to beat Calgary for the depth and breadth of the experience you'll get.
Our interviewee today broke into the industry several years ago, and gives us the full run-down on everything:
Why recruiting might be easier, or at least "different," in Calgary.
How the Big 5 banks and bulge bracket banks operate differently.
What to expect in terms of deal flow, technical work, and office culture.
And even major industry trends, such as crude-by-rail and royalty stream deals.
Breaking Into Banking in the Far North
Q: Can you walk us through your story and how you got into your current role?
A: I started late. I realize I wanted to go into banking only in my 4th year of undergrad, and I didn't go to a target school.
So I spent a lot of time networking, applying to jobs online, and hustling for interviews using all the investment banking networking strategies you've described before.
I don't think my story is too much different from those of other readers – so the only two points I'll add are:
I focused on Calgary because I figured it would be less competitive than Toronto and/or other cities.
I contacted literally every firm in the city: the Big 5, National Bank, the bulge bracket banks, and then boutiques like Rothschild, GMP, Peters, FirstEnergy, Haywood, AltaCorp, Desjardins, and more. I cold-called, cold-emailed, and used LinkedIn to contact people in every office.
Q: So how is recruiting in Calgary different from recruiting in Toronto?
A: In my opinion, it's easier to get a job here than it is in Toronto if you come from a non-target school.
Banks in Toronto are a lot more selective about your school background, and if you haven't gone to one of the top Canadian universities (Ivey, Queens, Desautels, Rotman, etc.) it's tough to get in.
But bankers here don't care as much about your university, so you see junior hires from a broader set of schools across the country.
Also, demand for junior bankers in Calgary can suddenly spike depending on the energy market. You could say there's more "volatility" than in other places because of the industry focus.
That was one of the major factors that helped me: I got the timing right, and started networking and interviewing just before deal activity here jumped up.
Q: I see. Any tips on recruiting for energy groups there?
A: The biggest thing is that you need to demonstrate a specific interest in the industry.
Many students mistakenly think they can just list an Oil & Gas course (whether a self-study one, a college class, or anything else) on their resume and "stand out."
But that alone isn't enough – you need to be well-versed in oil & gas news, big themes in Canada, and you need to be comfortable walking through models and how they might apply to other companies / deals.
If you do want to take a course, I would recommend the short class on O&G offered by SAIT Polytechnic: Southern Alberta Institute of Technology because they go into more detail on the engineering / geology / drilling side of the industry.
Finally, if you've done an energy-related internship, you'll need to be able to walk through the NAV model and answer related technical questions.
And even if you haven't had that experience, there's a good chance you'll be asked to walk through the NAV model.
Surveying the Industry Landscape: Let It Go?
Q: So what's the industry like in Calgary, and what deal types are most common?
A: Most banks focus on energy, which includes oil & gas (upstream and midstream, but fewer downstream deals), power and utilities, and oilfield services (OFS).
You see a lot of mining teams and some diversified teams in Vancouver, and diversified teams with Quebec-based clients in Montreal (and a lot of diversified coverage in Toronto, including mining, financials, real estate, and other sectors).
Most Canadian energy deals are asset acquisitions and divestitures.
If oil or gas prices are falling, companies – especially financially distressed companies – will tend to sell their assets, which is definitely happening today.
The volatile differentials between Canadian oil prices and the WTI benchmark have led companies to deleverage their balance sheets and redeploy capital, so asset divestitures have been more and more common.
Equity issuances vary based on market conditions, but they can comprise over 50/60%+ of all deals if it's a strong market with a lot of companies in the pipeline.
However, the time spent on equity issuances tends to be much lower than that because follow-ons are generally "bought" by the bank and don't require a ton of work.
Q: Great. So which banks are strong in which areas?
For example, do Canadian banks focus on different deal types than US-based banks?
A: Canadian banks do mostly asset acquisitions and divestitures (predominately sell-side mandates ) while actively seeking mega cross-border transactions.
Equity issuances are usually led by Canadian banks such as TD, RBC, BMO, Scotiabank, and CIBC. Canadian banks tend to get a higher fee percentage on those deals because of their leading research, lending, and trading platforms.
The US-based bulge bracket banks often work on debt and bond financing deals, but they focus on the cross-border M&A mega-deals since they can earn higher fees there (especially if they have connections to international buyers that are looking to get into Canada).
Most global banks here have fairly lean deal teams, so senior bankers can earn quite a lot even if it takes 2+ years to get a deal done.
For instance, a typical Canadian bank's office here might have around 3-6 MDs, while a bulge bracket bank usually only has 1 MD – even though they advise on some very large transactions.
It's hard to say which individual banks perform the best because it varies over time, and sometimes a single large deal can tilt the rankings in one bank's favor.
For example, BMO did very well in 2012 when they advised on CNOOC's $15.1 billion acquisition of Nexen and Progress' $5.4 billion sale to Petronas.
Q: So what else explains why Canadian banks and US banks focus on different deal types?
Is it just a matter of which firms have the most international connections?
A: There are a few factors – for example, it's difficult for bulge bracket banks here to lead equity deals because they don't have equally strong research, trading, and lending platforms for Canadian companies.
If they're in an equity syndicate they also earn lower fees, so they don't necessarily want to devote time/energy to pitch for those types of deals.
They are mainly here for pure advisory mandates, or "elephant hunting." They're looking to do big deals, especially cross-border M&A transactions, but those don't come around all the time.
Another factor is that you need a strong technical team (as in, geophysicists and engineers) to do asset acquisitions and divestitures (A&D). This is why the Big 5 Canadian banks all have their own A&D teams, which they gained mostly by acquiring boutique advisory shops.
This has begun to change a bit because firms such as Goldman and JP Morgan have been setting up their own A&D teams, but Canadian banks still tend to dominate.
To communicate with CEOs and CFOs of O&G companies you really need to understand the underlying assets, which is why geophysical / engineering knowledge is so important.
Just being able to produce a spreadsheet doesn't mean much here.
The Polar Express: On the Job in Calgary
Q: Thanks for all that detailed information.
What do you do on a daily basis there? Is the life of an analyst or associate any different because of the deal types and industry dynamics?
A: A lot of it is the same, but there are a few differences as a result of so many A&D deals.
For one, I spend a lot more time on gathering data and refining assumptions than an analyst in another group would, because O&G models can get quite complex and technical.
Sometimes I'll work on a single model for up to 1 month – you rarely see that level of detail in, say, a tech or consumer retail group.
We occasionally advise on buy-side M&A deals, but less so in the asset space because companies have their own internal corporate development teams for that.
On average, I get in around 8:00 – 8:30 AM, work on models and pitch books in the morning and meet with VPs and Associates, and then do similar work throughout the rest of the day after taking a break midway through.
I usually get home around 11 PM – 12 AM, but on Fridays I might get off around 6 PM. On weekends, I might have to work one day on average (from, say, 10 AM to 6 PM).
But when I'm staffed on a deal and activity is heating up, all that goes out the window and I might work until 5 AM even on weekends.
Q: Another region where those "protected weekends" seem to be nonexistent…
So what percentage of time do you spend on deal execution vs. pitching?
And are there any other differences to note?
A: In my office, around 70-80% of the work is deal execution at the moment – contributing to drafting sessions, refining management presentations, coordinating with counterparties on Q&As, and working with the M&A team on bid evaluations.
Only around 20% of the work is pitch-related (e.g., drafting industry overview slides, compiling company profiles, and benchmarking analysis among different companies).
Overall, the office culture is quite relaxed and you see a more diverse set of personalities in the office.
Part of that is because we work closely with the A&D technical team members, who usually have engineering and geology backgrounds.
Compensation varies from year to year, but generally Canadian banks offer lower base salaries but higher bonuses than US banks.
So I don't think the total compensation is much different, especially at the junior levels.
Industry Trends: How to Buy Your Own Royalty Stream Near the Arctic Circle
Q: Thanks for adding all that.
You mentioned earlier that a few industry trends (as of 2014) have been impacting the industry in Canada.
Can you elaborate on those?
A: Sure. Two of the main trends are crude-by-rail (i.e., delivering crude oil by railroad rather than traditional pipelines) and royalty stream deals offered by companies that own fee title lands.
The first one is driven by pipeline constraints: there's surging oil production in the northern US in places like the Bakken shale, and Canadian oil producers have limited takeaway capacity.
There's limited pipeline capacity connecting the North to Cushing (in Oklahoma, the "pipeline crossroads of the world"), and both of them are full right now so it's very difficult for Canadian producers to get their oil to refineries.
Plus, a lot of Canadian oil production consists of heavy oil and requires specific transportation mechanisms, so that also limits capacity.
Crude-by-rail is suitable for Canada because it is usually more economical, and it's actually safer, faster, and easier to transport heavy oil that way.
Heavier oil has a higher flash point (the lowest temperature at which a material can vaporize to form an ignitable mixture in the air), so it is easier to manage via rail transportation as well.
Oil refineries also benefit from the lower-priced Canadian product, and from the added speed (5-10 days by rail vs. 30-50 days via pipeline).
The US has a much more developed crude-by-rail market, but Canada is in the process of catching up.
Q: Great. And what about the royalty stream deals you mentioned?
A: Companies that drill on mineral fee title lands have to pay a royalty fee to the title owner of the land.
This fee is typically based on oil/gas production from that land, and is very different from a working interest because royalty fees involve no operating or capital costs for the title owner: the owners just collect a percentage of all production revenue as a "royalty".
Companies realized this, of course, and started buying up land titles because of the appealing business model.
It's like "free money": they get the top-line revenue and cash flow without the expenses and risk in between.
Take a look at PrairieSky's financials to see this firsthand: where else can you find a company with close to $90 million in quarterly revenue that also has an 80% operating margin?
And the more companies drill on that land, the more in royalties the title owners collect.
So every bank here is pitching fee title land companies on sales or IPOs, which are some of the hottest deals at the moment.
For example, banks leading the IPO for PrairieSky (a royalty company divested from Encana) increased the shares offered and the price range during the process, and the share price still "popped" by 25% on the first day of trading.
Investors love these businesses, but there are relatively few royalty-exclusive public companies – so banks are pitching companies with fee title assets to spin them off and/or take them public.
Q: So are there any new technical skills required as a result of these new deal types and industry trends?
Or is it mostly the standard NAV models and other oil & gas-specific valuation / modeling?
A: It's actually hard to value the fee title land companies because they only lease out their lands for other companies to drill on.
So you don't use a standard NAV model since production is difficult to forecast – you might just make rough estimates for cash flow, or use a 2-stage Dividend Discount Model.
Crude-by-rail firms are more like standard industrials companies, so you can use the normal DCF analysis there.
Q: Thanks for all that detailed information.
So, bottom-line: who would fit in well with an energy IB team in Calgary?
And who would not fit in well?
A: You really need to be passionate about energy, because the material can be dry and technical and you deal with engineers and geophysicists all the time.
So if you're looking for a fast-paced environment where senior bankers are throwing printers at you and doing crazy things, this is NOT for you.
But if you want a long-term career in energy, great deal exposure, and a more relaxed culture, Calgary is a good bet.
A lot of people here come and go, so banks also want to make sure you're in it for the long-term – if you're only interested in staying for a year and then leaving, it's also not for you.
Q: Great. Thanks for your time!
A: My pleasure.
Break Into Investment Banking
Free Exclusive Report: 57-page guide with the action plan you need to break into investment banking - how to tell your story, network, craft a winning resume, and dominate your interviews