Traders and Brokers: Bud Fox vs. Gordon Gekko?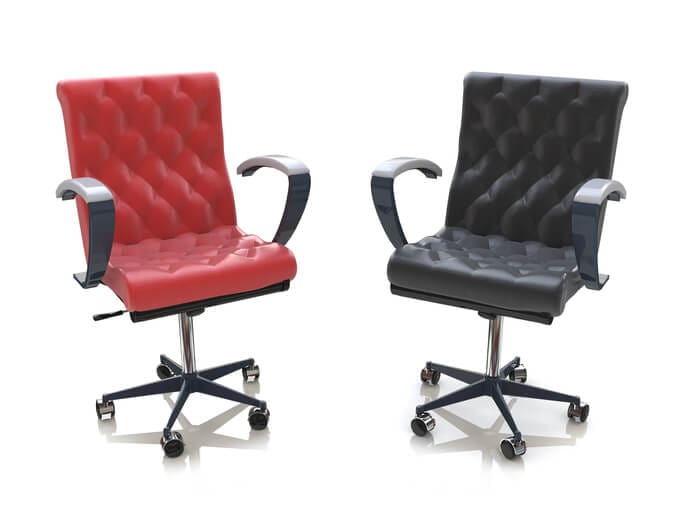 Assuming you've seen Wall Street (the awesome, original one, not the watered-down sequel) – it is a requirement to work in finance, after all – you know something about traders vs. brokers.
The traders are like lone wolves who go in and make tons of money by making quick decisions…
But supporting every successful trader is his/her broker – the one who actually connects buyers and sellers and makes trades go through.
Both traders and brokers are linked to the market and need to stay on top of everything that's happening – but beyond that, they're quite different.
So, what do traders and brokers actually do?
Which one is a better match for your personality? How do you break in?
And most importantly, who makes more money?
Definitions and Types of Traders
You might remember from the guide to fixed income trading that we defined 2 types of trading: agency trading, where you simply execute orders for the client, and prop trading, where you invest the firm's own money and make your own trading decisions.
But the outside world has no idea what those terms mean, so they usually refer to prop traders as "traders" and agency traders as "brokers," which is what we're sticking to here.
Prop traders exist at dedicated prop trading firms and hedge funds, and they used to exist at investment banks before the US government banned them (the verdict is still out on other countries).
Brokers exist at both banks and at independent firms called brokerages; the difference is that these smaller agency-brokers are pure middlemen and only fulfill orders while large banks have a lot more going on.
There's more to it than that and as with other areas of trading, the dividing lines can get blurry, but that's the basic difference and how we'll be using the terms here.
Gordon Gekko – Trader
Bud Fox – Broker
OK, back to how they're different…
What Do Traders Do?
Traders are at the top of the food chain – entire teams in the back and middle office support all their trades and fix annoying IT issues for them.
They analyze equities, derivatives, fixed income, forex, commodities, and anything else they might be trading and decide on what to trade, what strategies to pursue, and how to invest the firm's money.
If the trading floor were a jungle, traders would be gorillas who pound their chest constantly while stealing bananas from everyone else.
Everyone wants to be a trader, but it's tough unless you have the right education, background, and personal connections.
Unless, of course, you're Jerome Kerviel, but we all know how that one turned out.
Brokers – Support Staff?
After a trader decides what to buy or sell, he would call the broker and say, "I want to buy/sell XX of XX – can you make it happen?"
Technically, brokers "support" the traders but they're completely different from the back and middle office crew.
Unlike the back and middle office, brokers generate revenue – they connect buyers and sellers and make a commission on each successful transaction.
The more shares that a trader trades through the broker, the more money the broker makes – and the more traders the broker services, the more money he makes.
Personalities – Traders
Traders are judged almost 100% on performance – it's one of the few professions on Wall Street where you can excel even if you show up without shaving for a week or two.
If you bring in massive profits for the firm, you'll be rewarded.
Traders spend most of the day in front of their 8 or so computer screens – they might discuss ideas and market news with other traders, but overall there's less teamwork than in management consulting or investment banking.
So the trading profession attracts more introverted individuals who are good at math and great at working independently: think math and engineering majors, with a few random frat boys thrown in for good measure.
Brokers: Got Extrovert?
For brokers, it's all about relationships and networking: you're judged based on your ability to bring in traders and keep them on board.
Profit still matters, but the quality and quantity of clients you bring in also plays a big role.
If you're a good schmoozer and you're always the first to hear about rumors and gossip, you'd be a great broker.
If Malcolm Gladwell were writing a new column about traders and brokers, brokers would be part-maven, part-connector – they know everyone, and they track of tidbits of information to entertain and inform traders.
If a client really liked Turkish food, a broker would know all the best Turkish restaurants within a 5 km radius.
There's a lot of back-and-forth with traders on the phone during the day, so brokers often invite traders out for food, drinks, and sports (and sometimes "other forms of entertainment") after work.
It's nothing like the back office-trader relationship where they barely acknowledge one another unless given a reason to work together on a project.
Breaking In: Trading vs. Brokering
Large banks do take sales & trading summer interns and make S&T full-time hires, but the numbers are lower than what you see in investment banking.
Major trading desks such as credit, equity, and forex might only hire 1 or 2 per desk – whereas in banking, groups like ECM or M&A might take on 5-10+ new analysts depending on the team size.
With the 2010 financial reform, those numbers will shrink even further as banks disband their prop trading groups and everyone migrates to hedge funds.
For networking, resumes, and interviews for trading, check out our coverage of sales & trading vs investment banking – there are significant differences, especially in interviews.
With brokers, there's even more of a focus on experienced hires: on-campus recruiting is rare, especially for smaller agency-brokers, and you pretty much have to network your way in from related fields.
Some brokers also post ads online and if you have the right experience, applying online might actually work – that's because they're looking for very specific experience and as you move up, you get more and more specialized.
Resumes and interviews are similar to trading at the entry-level, though there may be more of a focus on relationships and sales skills – similar to sales itself – at dedicated firms.
Potential Advancement
Advancement depends on how business is going: if your desk is profitable, wants to expand, and everyone likes you, then they might give you your own portfolio or trading book once you've proven yourself.
Note that even as you "advance" within trading, your actual work may not change that much – you're still trading all day.
It's not like investment banking where MDs are wining and dining clients and analysts are pumping out pitch books – you just get more responsibility and a higher percentage of the profits.
On the brokerage side, advancement and upside depend on how many new clients you can bring in and the commissions you generate – just like with trading, the work itself doesn't change dramatically as you move up but you work with higher-volume clients and earn more.
Work Hours
Work hours are roughly the same for traders and brokers – they get in an hour or two before the market opens and leave an hour or two after market close.
Brokers might try to get in earlier than traders and leave after the traders leave just to make themselves available at all times.
Both are completely different from investment banking: no all-nighters and no 100-hour workweeks.
Think 60-70 hours per week rather than 90-100.
Who Makes More Money?
And now to the $50 million (or should that be billion?) question.
Most people would say, "Traders make more money!"
After all, some traders make tens of millions per year, and then there are special cases like John Paulson – he made over $2 billion in cash each year in 2008-2009 by betting against subprime mortgages and CDOs.
No one noticed or cared what his broker made.
The problem is that everyone focuses on these once-in-a-lifetime success stories rather than the average trader: for every profitable trader, there's a trader somewhere else that lost money.
Meanwhile, the broker in between made decent money even if one of the traders did not.
Multiply this by dozens of trading clients and you can see how broker commissions can add up to a comfortable lifestyle, all with far less market risk.
Specific Numbers, Please
Numbers are tough to verify, but most brokers start in the mid 5-figures range and the most successful brokers might be in the mid 6-figures range – it's not like trading where the stars could make in the tens or hundreds of millions or billions of USD each year.
If you want to believe Salary.com, they have a nice graph here.
Keep in mind that the average (prop) trader makes nowhere close to that each year – some small prop trading firms don't even pay you a salary and instead base everything on your trading performance, so you could end up with a "paycheck" of $0.
The maximum pay for traders is a completely different order of magnitude, but the standard deviation is also much higher – so the median pay may not be much different between traders and brokers at the entry-level.
And don't underestimate how much you can make as a broker: brokerage firms often make more than trading firms that are suffering from a lackluster year.
Are the Machines Taking Over?
You've probably read about how trading is becoming more and more automated – should you even bother getting into the industry if computers will take over anyway?
Keep in mind that there will always be a human element – someone needs to program algorithms in the first place and continually test the programs.
So it's not as if the industry is dying – it's just shifting in more of a quantitative direction.
There's no denying that trading itself has become more of a science club over time – so unlike with investment banking, advanced math and programming skills would be helpful here.
Even on the brokerage side, more and more agency trading activity is becoming computerized as well – there will always be a need for the outgoing broker who knows everyone, but the math nerd might not be far behind him.
This article was guest-written by Zeke Lee, a Stanford graduate, former management consultant with Booz & Company and former derivatives trader on Wall Street (Oh yeah, he's one of my friends from school as well).
—
If you liked this article, you might be interested in reading Proprietary Trading: Careers, Recruiting, Salaries, and Top Firms.
Break Into Investment Banking
Free Exclusive Report: 57-page guide with the action plan you need to break into investment banking - how to tell your story, network, craft a winning resume, and dominate your interviews