Emerging Power or Emerging Bubble? What You Do in the Latin America Coverage Group at an Investment Bank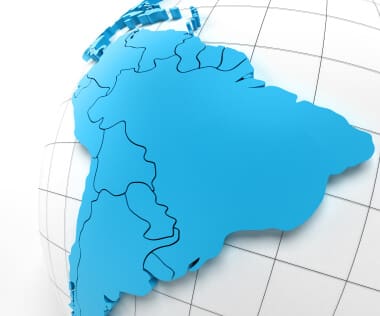 Investors like growth.
And now that they aren't getting it in developed economies, whether they're looking at industrials, consumer retail, or other sectors, they're turning their attention south and east – to the BRIC countries and other emerging markets.
We've been through what to expect in China and India multiple times, but Brazil hasn't received much attention.
Actually, I'll correct that statement: Latin America has received no attention so far.
That changes today with an interview from a reader who started out in risk management in Latin America and then networked his way into investment banking to cover Latin America at a New York-based investment bank.
Keep reading to learn how you can do the same, what it takes to cover Latin America, and how everything from valuations to pitch books differs – plus, whether it's an emerging power or just an emerging bubble.
Breaking In
Q: For starters, could you tell us a bit about your background and how you got started in your group?
A: Sure. My family is originally from Latin America: half from Argentina and half from Brazil. I went to school in Argentina, studied commerce, and right out of school I worked at one of the Latin American banks (ex: Itaú, BBVA, Banco Bradesco, Banco do Brazil, to name a few).
As an MBA student I studied at Stanford, and after meeting the right people, I started my investment banking career for one of the bulge bracket firms in Manhattan.
Q: What do you mean by the "right people"? It sounds like you already had quite an advantage considering you're half-Brazilian and half-Argentinian…
A: I applied the usual investment banking networking tactics: finding people through alumni databases, reaching out and staying in touch, and so on.
But I always tried to make myself a resource to the other person and help them as much as I possibly could.
So rather than just ask for introductions, I would offer to introduce my contacts to people I had met or tell them about my experience working in Latin America.
Q: Right, that's a good strategy if you have enough contacts and work experience to be useful.
But I thought you started out in risk management initially – how'd you make the switch into investment banking?
A: You'll learn something with any experience you have, whether it's stuffing bears for the student store, pitching a stock, or even dishwashing.
And you can pick up bits and pieces of these learnings and combine them into something transferable.
With risk management specifically, you need to model something abstract into concrete terms (Excel work), present your findings or conclusion (pitch book work), and of course learn how things are done (let's call this "product work").
So it's all about how you present the experience – play up the modeling aspect, how you had to sell others on your ideas, and work effectively in a team.
Anytime you need to bridge a gap like that, just start finding parallels between the two items and you're good to go.
If someone insists that there are more differences than similarities, just downplay the numerous minute differences and play up the few major, positive items that work in your favor.
Q: That makes sense, but let's jump back to the dishwashing part.
Did you just mention that randomly, or is there a way to spin even something like that experience in a positive way?
A: Of course there is.
Let's say you're a dishwasher for a café. You'll need to multi-task all the time and make sure all of your plates/cups/silverware are ready before they're needed.
At an investment bank, you'll be tasked with competing assignments, and of course, these assignments need to be completed before your VP or MD needs them since there are always changes in direction, edits, pages in or pages out.
Obviously it's better if you've had more relevant experience, but don't discount yourself just because you've had part-time service jobs in the past.
Team Latin America
Q: I'm still not convinced that I'd bring up dishwashing in an interview, but you do make a great point there.
Shifting gears, could you tell us more about your team? I'm assuming most people are also from Latin America and know the language(s)?
A: La primera cosa que debo decirte, es que es muy importante para los financieros que ellos hablan español para trabajar con companias en Latino America. (The first thing that I should tell you is that it's very important for financiers to speak Spanish in order to work with companies in Latin America)
Se você pode falar português, ótimo. (Or if you can speak Portuguese, even better)
I'm sort of joking here; the majority of pitch books are actually done in English because we see so many cross-border deals.
But you will be at a significant disadvantage if you can't speak Spanish or Portuguese (or ideally both).
You need to relate to your clients and co-workers, and in Latin America the local languages are extremely important – you'll feel awkward and out of place if you can't communicate with others.
Most of our team has some experience in the region and knows the languages, even if they're not from Latin America originally.
And if you really don't know the languages, you'd better have an ace up your sleeve.
Q: What would such an ace look like?
A: Maybe you've done research projects on Latin America that require you to read and understand documents in the language(s), or you've worked with Latin American companies before.
But again, you'll have a pretty steep hill to climb if you don't have the language aspect down cold.
Q: So let's assume you know the languages and you're getting ready to start working there.
How does the "Latin America Coverage Group" actually work? Do you cover all sectors, or is it split into geographies and industries?
A: Coverage differs across banks. At some firms, Latin America FIG (Financial Institutions Group) might be its own team; other firms might have Latin America cover all of the sectors.
Just as tech is covered out of San Francisco and oil and gas is covered out of Houston, the popular sectors here depend on the region you're working on or covering for a particular assignment (partial list):
Chilé: Mining
Argentina: Industrials
Brazil: Alternative Energy
Mexico: Telecom
This list is not exhaustive and there's some overlap in the bigger countries – in Brazil, for example, you'll see everything above (more on investment banking in Brazil).
Q: That's interesting that you have quite a broad set of sectors to cover in your group.  What sorts of deals do you usually work on?
A: Mostly equity offerings and advisory assignments (read: M&A).
The M&A deals often involve foreign sellers who are looking to exit; buyers tend to be either local or from East Asia.
Certain countries have certain particularities (e.g. historically a lot of Japanese buyers in Brazil), and China has invested a huge amount in natural resources deals within Latin America.
On the equity side you have a bifurcated market with domestic, consumer-related plays doing better than the more export-oriented commodity plays.
Brazil is the biggest equity market by far.
Debt is active but dominated by large issuers – and is more straightforward to execute.
Different sectors become more active in debt offerings at various times; you might see a very active year for banks, then little activity, but a lot more activity for natural resource companies, for example.
Latin America Analysis
Q: So how does the valuation in those sectors differ?
Is it more dependent on the industries or the region?
A: It's different because you need to think about sovereign risk. An election can change the cost of raising capital; a string of protests might cause the dial to shift slightly as well.
You'd make these adjustments when calculating the cost of capital (at least, that's how it's taught in business school).
If the IMF (NB: the International Monetary Fund, not the Impossible Mission Force) has to inject capital into a nation, or if a Latin American nation is injecting capital into another Latin American nation then you'll also need to consider those items in your framework.
The valuation work is not incredibly different: you see the same methodologies, such as DCF, trading comparables, etc.
For an example of a valuation, click here to see page 7 of this document (lucky for you: it's in Portuguese).
Q: So the valuation methodologies themselves are similar, but you might tweak certain items depending on the country and economic environment.
Is there anything else that makes valuing Latin American companies more difficult than valuing US companies?
A: A couple of the key challenges:
1) Lack of true comparables in some spaces both from a precedent transaction and public market perspective.
On the consumer retail front, one time I saw a valuation for a restaurant company driven off financial institutions comparables.
That would make no sense in the US or Europe, but here it worked because they didn't have comparable restaurants and because of the source of revenue: finance professionals were the chief clientele for this particular chain.
2) Some companies in Latin America have substantial operations in other countries. In this case, a sum-of-the-parts valuation is required.
This process is complicated by the way divisions may be structured (think of one division split between two offices) and by corporate overhead.
You'd just have to get creative for something like this and make solid estimates
3) The level of disclosure by companies is often poorer given the emerging market setting so that's another important valuation constraint.
You'll just have to do more digging around, looking up articles, and otherwise turning into a detective to get a better perspective on a company's operations.
In such cases, the firms won't necessarily disclose key items like customer concentration, employees by division, revenue by segment and so on.
Q: Right, it's almost like valuing private companies in developed markets: minimal information and lots of guesstimates required.
What about qualitative analysis of sectors in Latin America? Any important points to keep in mind there?
A: Sure. A few points that come to mind:
Government Policy Implications: Many nations in Latin America are very protective of their strategic assets.
A "strategic asset" in the United States might be a communication system used by a majority of airlines (ex: Aeronautical Ratio, or ARINC), whereas in Latin America, a "strategic asset" might be a large oil/gas project.
The rules governing cross-border investments will impact whether the deal has additional hurdles to clear.
Interdependence: Unlike the US consumer retail sector, which generates the lion's share of revenues from within the US itself, companies in Latin America earn a higher percentage of revenue from other countries.
You might see copper contracts from Chile signed by China, or corn ethanol produced by Brazil and imported to the United States.
Cultural Differences: Black, Red, White, Brown, Yellow, Green (Army), or Blue (Smurfs!) – we're all human. We all have a basic set of requirements such as food, shelter, and connectivity.
In Latin America, there's a stronger sense of interdependence in families: if you ever see a family reunion you can expect to see many generations there.
Moving back in with your parents happens more often than not, which means that consumer spending is also much different.
A large household size means that there's more demand for basic goods or consumer staples, which changes what companies are valuable and which divisions are the most valuable.
You can also apply this thought paradigm when analyzing the US Hispanic Market: If you're in San Francisco, Los Angeles, and most parts of Texas, you can see domestic firms expanding their offerings to better resonate with the local populace.
A prime example was Nestlé's introduction of Aguas Frescas, which includes Tamarindo, Horchata, and Jamaica.
Monetary / Fiscal Policy: Any cross-border analysis needs to take into account interest rate levels and any contracts used to lock in those rates.
This aspect involves a lot of international finance, so it's a good idea to take that class if you're interested in working in Latin America in the future.
Q: Thanks – that's great! I hadn't thought through the implications of those cultural differences on product demand and company valuations, but your explanation makes perfect sense.
Lots of people think Latin America and other emerging markets are in a bubble and that inflation is out of control – do you think that's true? And how does it affect valuation and analysis?
A: It's hard to say definitively because while there is a lot of hype over emerging markets, they are also growing much faster than other economies.
I don't necessarily think it will come crashing down like the dot-com or real estate bubble, but valuation multiples will probably decline over time as the hype subsides.
As prices rise the comparable companies also get a boost, and you may see significantly different ranges for precedent transaction multiples depending on the dates.
You might need to adjust for that in modeling and valuation work, especially if you're also working with companies in "non-inflated" regions.
Q: Right, that makes sense. How do all these policy and cultural differences affect the sector pages in Latin America coverage materials?
Do you focus more on a sector (say: regional jets for Embraer), or are the pages more about LatAm policy decisions?
A: It depends on the market and the country. If you're dealing with countries with more unstable political atmospheres, you'll likely dedicate pages to policy issues.
And some sectors, such as mining, also have important ties to policy; you may even see some industries where policy itself is driving a lot of growth. One example is how social welfare programs in Brazil have driven demand for consumer goods there.
You'll usually spend some time discussing the sectors on a global scale or "developed market" scale before getting into specifics on a regional basis.
And you'll usually end up discussing items on country-by-country basis, given how different the dynamics are in each of the countries.
Finally, you'll often try to rope in a "big-picture sell" that connects to what's happening in the rest of the world.
For example, in the oil and gas pitches we emphasize the state-sponsored investment from Asia that had arisen in recent years since that was a major shift in the space that affected companies in Latin America.
Q: Awesome. Thanks so much for your time.
A: Glad to be helpful.
Break Into Investment Banking
Free Exclusive Report: 57-page guide with the action plan you need to break into investment banking - how to tell your story, network, craft a winning resume, and dominate your interviews