How to Win a Full-Time Investment Banking Offer as an International Student in a Non-Target Master's Program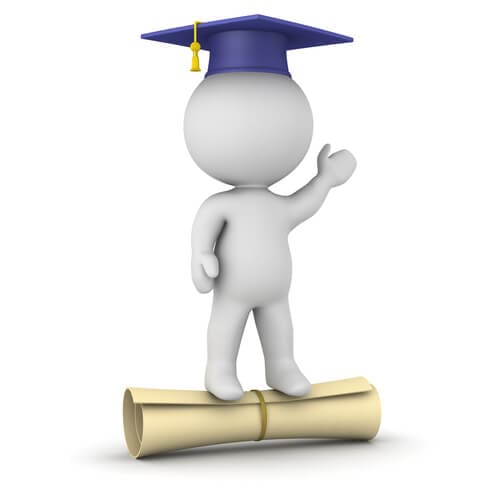 Is a Master's degree your best chance of getting into the finance industry?
It might be – if you pick the right program.
Master's degrees are useful for "Plan B" scenarios where you didn't get the job offer you wanted the first time around – though you came close – and now you want to try again.
But they're also useful if you're an international student who wants to work in the U.S., especially if you've already graduated from a lesser-known university.
The only problem is that visa issues are sure to come up, as are all the other challenges of breaking in as a non-U.S. citizen.
I recently spoke with a reader who overcame those challenges and leveraged multiple real estate internships to win a full-time investment banking offer in New York.
I'd call this one a "fairy tale," but it's very real – and I even have the pics to prove it:
Origin Stories: The Family Business
Q: Before we discuss each part of your story, can you summarize your background and what you accomplished?
A: Sure. I'm from China originally, where I attended a completely unknown university that offered limited internship opportunities.
I became interested in finance because a few family members worked in investment banking, and one of my mentors at university encouraged me to complete financial modeling workshops, enter case competitions, and learn everything I could about the industry.
On the advice of my family members, I decided to complete a Master's in Finance degree in the U.S. at a somewhat-better-known school (though it was still a non-target).
I knew it would be almost impossible to win IB internships with my background, so I aimed for and won a real estate brokerage internship first.
Then I used that experience to win a real estate investment internship and a hedge fund internship, and then a full-time investment banking offer.
Q: Thanks for that summary.
So let's start with the obvious question: why didn't you stay in China, given that multiple family members were working in investment banking there?
A: It's a totally different experience, and most companies are called "securities firms" rather than investment banks.
The experience you get at firms there "can vary quite a bit" (the polite way of putting it).
All my family members recommended working in the U.S. first to get more legitimate work experience, and then deciding on my long-term plans after that.
I could have probably won a job through family connections, but my poor university in China and lack of internships would have hurt me in the long run.
Q: Right. And you chose to do a Master's in Finance program specifically because…
A: I was about to finish my undergraduate degree when I decided to go to the U.S., so an MSF was my only real option.
I didn't want to work for 2-3 years and then apply for an MBA, and I felt that if I could get some internship experience and attend a better-known school, I would at least have a chance at investment banking.
Leaping Over Hurdles as an International Student
Q: OK, so you would have a "chance" at investment banking – but aren't the odds pretty low as an international student?
What were the main problems you had to overcome?
A: Actually, you do have some advantages as an international student as well.
You know at least one other language, and sometimes multiple other languages, you might have connections in your home country that a bank could use, and you might be able to find a group that wants people with your background for cross-border deals.
But you will face two major obstacles:
Your Work Visa – If you're a non-STEM major on an F-1 student visa, you can work for only 12 months after graduating, and you need to line up a full-time role within 3 months of finishing the degree. After 12 months, you need to apply for an H-1B visa, which banks rarely want to sponsor.
But as a STEM major, you can extend your work experience period to 36 months before you have to apply for the H1-B visa.
Most banks will hire you for Analyst roles only if you can commit to at least two years, so you're at quite a disadvantage as a non-STEM major.
Cultural Fit – You're never going to fit into a U.S. company if you only hang out with students from your country, you never speak English, you don't know anything about North American football, etc.
Q: So how did you approach each challenge?
A Master's Degree in Finance doesn't qualify for STEM treatment, correct?
A: No, it does not. But you pretty much have to do an MSF if you want to use a Master's program to recruit for investment banking roles.
My solution was to double major in "Business Analytics" and use that, which counted as STEM, to qualify for the 36 months of work experience (NOTE: There was also a Finance track within Business Analytics, which I completed).
I added that major only after I had finished the Finance major first and had not had much luck with recruiting, but I never listed "Business Analytics" on my resume because most banks don't like it.
For the second challenge, I went to a lot of networking events, contacted alumni, and did as many activities as I could to learn the culture.
I also focused on roles where persistence was as important as "fitting in" – I targeted real estate at first because it was a sales job, and 99% of sales is persistence.
From Real Estate to… Hedge Funds and Investment Banking?
Q: OK. So on that note, can you explain how you won the first internship?
A: Sure. I started my MSF program in the fall of Year 1, and then I spent most of that year studying for the CFA and FRM, both of which were silly strategies in this case.
I passed the CFA Level I, but I still couldn't win anything close to an investment banking internship.
I decided that my best chance was to forget about banking and apply to real estate brokerage firms instead.
Also, I knew I had a much better chance of working at a Chinese firm, so I searched for ones with local branches near my school, added people on WeChat and QQ, and began contacting them directly to ask for informational interviews.
Some people do use LinkedIn, but these apps are both huge in the Chinese market and everyone uses them for networking.
I found a U.S. branch of a Chinese commercial real estate brokerage that offered an unpaid internship and could not sponsor a full-time work visa, but they needed junior employees to do grunt work, and I needed work experience.
The internship itself was fine; I mostly did due diligence, collected tenant and market information, and helped the senior people sell properties.
Q: So now we're at the end of the summer of "Year 1," and you're starting your second year in school.
What was your next step?
A: I knew I needed deal experience after that or I'd never be able to win a banking internship or full-time role.
I was starting to get frustrated at the lack of responses, so I even considered going back to China and giving up on working in the U.S.
But I met with my mentor in the MSF program, who encouraged me not to give up and recommended focusing on case competitions and improving my modeling and networking skills.
So I switched away from the useless certifications, put more time into those areas, and began to search for real estate private equity roles.
I figured I would have a much better chance at RE PE roles because of my previous internship.
I got some responses and a few interviews out of the effort, but failed to win an offer in the final round of a 3-round interview process (including a case study and modeling test) at a small RE PE firm.
But I stayed in touch with one interviewer there, and a few months later he referred me to a "real estate investment sales" firm.
It was similar to RE PE, but they focused more on managing properties and also did some brokerage-type deals.
This time I performed a lot better in the interview process and I won the offer.
Q: Weren't you about to finish the Finance degree at this time?
How did you complete another summer internship if you were set to graduate?
A: I still wasn't in a position to get into banking, so I delayed my graduation by adding a second major: Business Analytics.
That gave me another year in school and, since it was a STEM major, also let me work for 36 months after graduating.
Q: Yeah, this is one of the few cases where it might make sense to delay your graduation.
So what was the internship like?
A: My experience there was more like CRE brokerage because I worked on sell-side deals, but I spun it very heavily to make it sound more like RE PE (e.g., I wrote about my analysis of a renovation and how it improved the returns without specifying that it was for a deal we pitched to someone else).
During my downtime, I continued networking, focusing on the bulge bracket banks. This lasted from the summer after Year 2 into the fall of Year 3.
I thought I would have a good shot at the big firms with two relevant internships and a better-known school on my resume, but I was completely wrong and didn't get traction anywhere.
I started panicking because I thought that only large banks would sponsor my work visa.
Plan B: What to Do When the Big Banks Fail You
Q: Yikes. So what was your next step?
A: I figured that some mid-sized firms might be able to sponsor me, so I broadened my networking and went after literally anything that was related to real estate: bigger brokerage firms, REITs, RE PE again, property management companies, etc.
After a few months, I found a small hedge fund/investment management firm that wanted to switch its focus to REITs.
It had previously invested in oil & gas companies, but the commodity price crash ruined that strategy, so they were re-aligning to real estate and needed people with an industry background.
Q: OK, but why did you bother getting this internship in the first place?
Since you already had the CRE one and the real estate investment one, did an internship at a smaller hedge fund add much?
A: It was mostly because of visa issues. This firm wanted to hire international students, and it seemed like they might be open to visa sponsorship if I did well enough there.
As an international student, your #1 goal has to be winning an internship at a firm that can sponsor your visa and then converting it into a full-time offer.
It didn't add much to my resume, and it reduced the amount of time I had for networking.
But it would have been a huge gamble not to take this role and to hope that something would turn up at a large bank.
Into Investment Banking
Q: OK. So you delayed things once again, but now you were midway into Year 3 and approaching graduation.
Most investment banks had already finished full-time recruiting, so what did you do?
A: I changed my approach in a few ways:
Firm and Group Focus – I skipped all the big banks and aimed for real estate industry groups at middle market and boutique banks.
Geographic Focus – Instead of contacting regional offices, I went directly to the New York office of each bank. The NY offices are more familiar with visa issues and the OPT program, so they're more comfortable sponsoring you.
MDs Rather Than Analysts – I started going straight to Managing Directors and emailing them to introduce myself and ask about roles. They have a lot more hiring power than Analysts or Associates.
Aggressiveness – I started following up more consistently, and if I didn't hear back within a week I would always send a short second email, and then another one if I didn't hear back after that.
And then I also tried many combinations for their email addresses until I finally found what worked – that trick let me contact bankers even if they didn't list their contact information anywhere.
I strongly recommend using Capital IQ to find the names of bankers if you have access via your school.
Q: OK, so you narrowed your focus by honing in on real estate, but you also expanded it by going for banks outside the bulge bracket.
What were interviews like this time around?
A: They asked the standard questions for the most part; the biggest surprise was the focus on "Warren Buffett" questions (as you label them in your guide).
In almost every interview they asked me:
What do you think about the Chinese economy?
What do you think about Market X in China, where X = real estate, construction, lodging, etc.?
How is the market near your school different from the one in New York?
What do you think about the global real estate market?
They focused heavily on markets questions because they expected me to know a lot about my country, and also because market cycles play a huge role in real estate.
You need strong opinions backed up by numbers and specific events, which you can develop only by reading sources like the WSJ, the Real Deal, and local publications.
For example, if they ask you about the difference between real estate in your local market vs. New York, you want to be able to say something like:
"The multi-family property segment has seen more activity locally, whereas in NY, most acquisitions have been for office and retail buildings. In the local market for multi-family properties, the average selling price per square foot has risen about 10% in the past year, and Cap Rates are down from 8% to 7%; despite those changes, I still think it's an attractive market because we're well below the selling prices and Cap Rates in the last market peak.
NY is attractive for sellers at the moment because Cap Rates, occupancy rates, and selling prices per square foot across property classes are near their peak values, but as a buyer, I would be less interested."
I ended up winning an offer at a middle market bank, which I accepted right away.
Looking Back on the Process: Tips, Tactics, and Oversights
Q: Thanks for giving that example.
Is there anything else important that we haven't yet discussed?
A: Never give up!
I almost gave up dozens of times because I went to a poor university, my Master's program had many international students who didn't win job offers, and I came close to winning no internships at all.
But once you give up and adopt a "defeatist" mindset, you can never turn things around.
Q: Well said. Do you have any more specific tips for international students looking for IB jobs in the U.S.?
A: Pick a STEM major or, if necessary, add a second major that qualifies as STEM so you can work for 36 months after graduation without applying for an H-1B visa.
A lot of people assume that only the bulge bracket investment banks can hire international students, but this is not true in my experience – smaller firms can still do it, especially if you have the 29-month OPT period.
If you cannot realistically get an offer at a large bank, be honest with yourself and focus your efforts elsewhere.
Finally, don't underestimate the role of luck in the entire process: if one interview or job application goes your way, your entire career could change.
Q: Great. Thanks for your time!
A: My pleasure.
Break Into Investment Banking
Free Exclusive Report: 57-page guide with the action plan you need to break into investment banking - how to tell your story, network, craft a winning resume, and dominate your interviews