How to Dominate Your Investment Banking Sell Day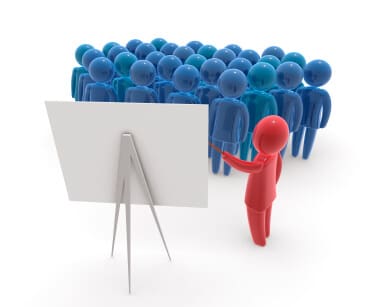 After setting up 114 informational interviews during recruiting season, you made it through alive and got 3 bulge bracket investment banking offers.
You picked your top choice, and now you've spent the last 5 months in Buenos Aires partying.
But then one day you get a letter from your bank: your sell day is coming up next week.
So what do you do now?
Why?
You already have an offer, so why does anything else matter?
Because your performance on sell day determines which group you'll be placed into.
And that determines which exit opportunities you'll get, which business school you'll get into, and your life 30 years into the future.
Screw up your sell day, and you could just fail life.
What?
It's called a "sell day" because the bank is courting you for once. You already have the offer, and now different groups are lining up to recruit you.
Each group will present and pitch you on why you should join them: they'll pull out league tables, PE / business school placement stats, and will do everything short of bribing you with cocaine to convince you to join them.
At the end of each presentation, you'll get a chance to network with the bankers who presented and also "sell" yourself to them.
The ranking mechanics are simple: you rank your group preferences, and then each group ranks the incoming analysts or associates it wants.
HR then tries to match up everyone so that you get into one of your top-ranked groups and each group gets their top-ranked recruits.
Speed dating meets investment banking.
Who?
Summer analysts, full-time analysts, summer associates, and full-time associates all go through the sell day process.
It doesn't matter quite as much for summers because it's only 8-12 weeks rather than 2-3 years.
If you're a former summer analyst who accepted a full-time offer with a specific group, you won't get to play unless you've asked to switch groups.
And if you interviewed for a specific group already, then you also won't get to participate in the festivities – this is more common in regional offices and at middle-market / boutique banks.
Not every group recruits at sell days, either – sometimes a group might have no openings because summer interns already filled all their spots.
How?
There are 2 parts to the execution of a sell day:
Preparation beforehand.
Performance on-the-spot.
Preparation
You want to do some research on the bank, the different groups, and recent deals they've done.
You don't need to memorize league tables or the names of everyone at the bank, but it's good to have a few talking points.
Go and contact alumni or anyone else who's already at the bank before your sell day to ask these questions and get your name out there.
Don't bother "studying" for technical questions. Bankers will not ask you to multiply 35 * 17 or what a PIK note is – "fit" questions and chit-chat are far more likely.
You should also contact everyone you met during the recruiting process and set up in-person meetings around the time of your sell day – and before it, if you can.
90% of incoming analysts and associates never bother to set up these "off-book" meetings so you'll have a huge advantage if you can get the real scoop on different groups.
During these meetings, cut to the chase and ask which groups are good, which aren't, and how you can really get placed where you want – remember how you need to ask for what you want in order to get it in the investment banking networking process.
Performance
This one's very similar to investment banking information sessions: don't do anything stupid, meet as many people as you can, and collect business cards.
What Not to Do:
Ask lots of irrelevant questions during the presentation just for the sake of asking questions.
Stand in a corner and avoid introducing yourself to anyone.
Appear too casual and start talking about how you just got arrested in Vegas or anything else you would not mention during an interview.
After the presentation, introduce yourself to as many bankers as you can and try to chat with each one for at least a minute or two.
Unlike information sessions, where it sometimes pays to get into an extended discussion with a banker, on sell days you don't have enough time to do this.
So talk to each person, collect a business card each time, and if you're pressed for time focus on the staffer and the other senior bankers because they have the decision-making power.
Types of Questions
Unlike informational interviews or information sessions – where you're better off sticking to personal questions – you can and should throw in business-related questions on sell day.
Examples:
How do you like this group?
What kind of deal flow have you had lately?
Why did you decide to work here?
How many / what type of deals are you working on right now?
You can still ask personal questions about their backgrounds, but sell day is as much intelligence gathering for you as it is courting recruits for the bankers.
Follow-Up
After you've gotten business cards from everyone, send follow-up emails quickly – within a day – especially to your top-ranked groups.
If you're ranking 10 groups, you don't need to follow-up with every single banker you met – focus on your top 2 or 3 choices.
Unlike normal networking situations where you want to ask a substantial question in each interaction, saying "It was nice to meet you" and writing a short note is fine for these emails.
The purpose is to get your name out there and to make them remember who you are – not to build a relationship with every single banker.
You can reference whatever you spoke about with them as well – but chances are you won't remember dozens of conversations very well.
What Next?
Contact everyone you met during the recruiting process and anyone else you know at the bank to ask which groups are solid, and see if you can meet with or speak with them before sell day.
Figure out which group you want to get into, and then dominate your sell day by meeting as many people as you can, following up quickly, and doing what you can outside sell day to come out ahead.
And maybe, just maybe, you won't get stuck doing equities in Dallas.
Questions & Answers
Q: Which group should I pick?
A: Depends on your goals. If you want to do PE, groups like M&A, Financial Sponsors (maybe not this one quite as much), and Leveraged Finance are better; if you want better hours or you're interested in investor relations, go for Equity Capital Markets.
It also comes down to the people in each group – M&A might sound nice on paper, but maybe the hours are better and the exit opportunities are the same in another group all because of one Sycophant in M&A.
There's no "right" answer here because it depends on your background and what you want to do in the future.
See: Investment Banking Summer Analyst Group Selection.
Q: What happens if none of my top choices ranked me highly?
A: Unlike speed dating, you can't just be rejected by everyone – so they'll place you in a group that wasn't as popular or that couldn't get their top choices either.
This doesn't happen all that often – believe it or not, not everyone in the world wants to do M&A.
Q: I am obsessive compulsive and need to study something beforehand. Are you sure I shouldn't study technical questions or memorize league tables?
A: Knock yourself out – some people are happier in hell.
The usefulness is close to 0, though.
Q: Are there any questions that I shouldn't ask in the networking sessions after each presentation?
A: Don't ask about the lifestyle or hours, because you might give the impression that you're actually expecting to have a life.
Also don't do too much "dirt digging" in these sessions – asking about which MDs are good and which are bad – because your conversation will be overheard. Save that for your off-book meetings.
Q: Should I meet my contacts for coffee or go to their offices if I'm setting up meetings before sell day?
A: Duh, go to their office so they can introduce you to everyone else.
Q: Do I need to get HR's "permission" / go through HR to do any of this?
A: No, once again HR is useless. Do as much as you can without their involvement.
More questions? Ask away.
Break Into Investment Banking
Free Exclusive Report: 57-page guide with the action plan you need to break into investment banking - how to tell your story, network, craft a winning resume, and dominate your interviews