The Definitive Guide to Equity Research Internships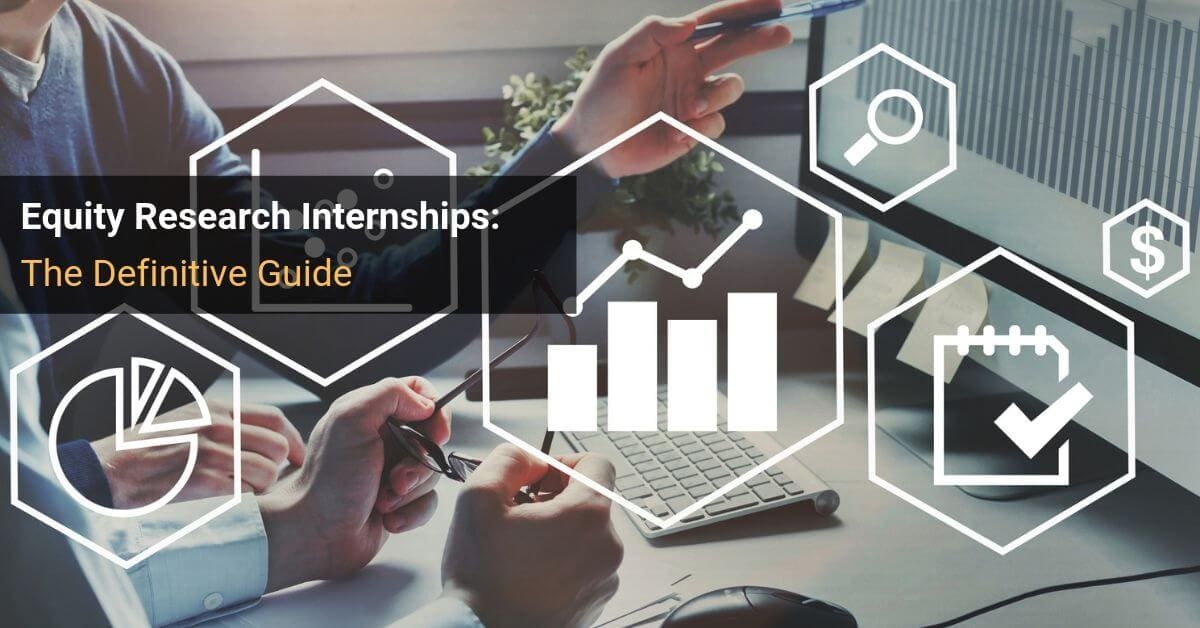 Ah, the Equity Research Internship.
Sure, the industry itself may not be in great shape, but any finance internship helps, right?
Well… maybe.
Equity research internships are quite different from investment banking internships and sales & trading internships, even though they all take place at large banks.
That creates some opportunities if you use them well – and some risks if you don't:
Wait, Do Equity Research Internships Exist? Why Are They So Rare?
You've probably noticed that there are not that many equity research internships.
A quick search on LinkedIn revealed over 15,000 openings for "investment banking interns," but only ~50 for "equity research interns" – and many of those were not for real internships.
There are relatively few ER internships because:
Equity research recruiting is less cyclical than IB and S&T recruiting, so groups hire "as needed." It's not as if a group always hires 100 people per year and then needs to replace them when 75% leave within two years. As a result, there's less of a need to recruit interns to fill the pipeline. Some of the bulge-bracket banks do have structured internship programs, but there are still many fewer openings.
Everything depends on the Analyst in the group (the "Analyst" is the most senior team member in research). If they do not want interns, the group will not hire interns. Different Analysts run their groups very differently, so hiring practices vary more widely than in IB or S&T.
Interns are less useful in ER because they need to go through an entire quarter of company earnings to learn the business and key processes. A quarter lasts 3 months, so by the time that happens, the internship is over. By contrast, there are always random tasks and grunt work that IB interns can assist with.
So Then, What Do Equity Research Interns Do?
If you're lucky enough to win one of the few available equity research internships, you should start by understanding what you won't do:
You need to be licensed and working full-time at the bank to do those, so you'll be completing the following types of tasks instead:
Finding industry and market data.
Assisting with model updates following earnings calls and company news.
Summarizing news and recent corporate events for your team.
Updating lists of comparable public companies and other valuation data.
Updating "primers" or annual reports the group issues on key verticals or sub-industries.
You're unlikely to build a detailed 3-statement model from scratch or complete an entire valuation from beginning to end, but you may contribute to parts of these.
Similarly, you're not going to draft a 100-page initiating coverage report as an intern, but you may contribute to parts of it.
Since there are no deals or pitches in equity research, daily activities are more about following companies and the market and less about responding to Urgent Request X from Client A.
Also, as stated above, equity research work and culture vary heavily based on the Analyst in charge of the group.
Some Analysts favor complex financial models, others like on-the-ground research, others like a data-driven approach, and still others focus on relationship-building.
But no matter how the group runs, your job is to make everyone's life easier.
On average, you can expect to work around 12 hours per weekday, roughly the same as the full-time research professionals.
Hours will spike up during earnings season when everyone scrambles to update models and send out new reports.
Weekend work is not that common, but you should be available in case something comes up.
Who Offers Equity Research Internships?
The bulge-bracket banks, middle-market banks, and some elite-boutique banks have research teams and may, therefore, offer internships.
It's rare for regional boutique banks to offer equity research, but if they do, they might offer internships as well.
Asset management firms such as Fidelity and Vanguard may offer "research internships" as well, but these are buy-side equity research roles, which are somewhat different from the sell-side roles discussed in this article.
Finally, there are dedicated/independent research firms that charge clients directly for research and which may also offer internships.
Examples include:
Why Bother with an Equity Research Internship?
You would complete an equity research internship for the same reasons you'd complete an investment banking internship: to win a full-time return offer, to decide whether or not the industry is right for you, and to build a sequence of work experience.
However, "win a full-time return offer" is a less likely outcome in equity research because of the reasons mentioned above: hiring is random, and there aren't clearly defined "classes" of new employees.
Which Candidates Win These Internships?
The same qualities that get you in the door for IB interviews are also important in equity research: a top-ranked university, high grades, previous finance internships, and accounting/valuation/financial modeling skills.
But there are a few key differences:
Market Passion is Critical – And you can't fake it. If you don't actively follow industries and research and pick stocks on your own, it will be obvious within ~5 minutes.
So Are Writing and Communication Skills – You may not do official report writing as an intern, but you will be emailing your team and contributing to reports.
MBA Internships… Exist, Kind Of? – Some of the larger banks do recruit on-campus for MBA-level internships, but it's far less "institutionalized" than the same process for investment banking.
Off-the-Beaten-Path Routes Are More Feasible – This last point does not apply to internships quite as much, but it's more viable to take the "industry expertise + a bit of finance experience" and win ER roles as an older career changer.
These points mean that it's probably not a great idea to complete an expensive degree, such as an MBA, solely to get into equity research.
Some candidates make it work, but it's quite risky due to the small number of internships and the lack of a structured, recurring hiring process at most firms.
The Internship Recruiting Timeline
At the undergraduate level, the equity research recruiting timeline has been creeping up, though it's still not quite as crazy as the IB timeline.
Recruiting for banks with structured internship programs now takes place around a year in advance of the internship, so you need to start your networking efforts and technical preparation very early.
But again: most ER hiring is "off-cycle," and even internship opportunities can pop up randomly, so you never know.
How to Get an Equity Research Internship
We cover the key points in the article on equity research recruiting, but to summarize:
You can submit your application online if the bank has an internship program, but networking works quite well for finding unofficial/off-cycle research positions.
Start by finding professionals on LinkedIn and then emailing them, or find their information through other sources like Bloomberg, Capital IQ, FactSet, or even research reports that list contact information.
Write a 5-6 sentence email to introduce yourself, and ask for a time to speak to learn more about opportunities at Firm X as well as their career paths; you can also ask questions about how the group is run (e.g., what the Analyst publishes besides earnings updates), why clients value the Analyst, and what the bank's vision for its research division is. Focus on firms where there is clearly an open position (look on job sites).
If you legitimately do not know what you are doing (be honest), then do not attach a stock pitch, sample report, or model to your intro email (this mostly applies if you're an early university student).
If you do know what you're doing, do attach a stock pitch/sample report/model. For a quick test, take a look at our stock pitch examples and ask if you could come up with something similar in 1-2 weeks.
By the time you go in for interviews, you should ideally know at least a few people throughout different equity research groups at the bank.
Equity Research Internship Interviews
Assuming you network successfully, submit a good application, and make it through whatever online tests or HireVue interviews they require, the next step is real interviews.
You can expect the standard "fit" questions:
Walk me through your resume / tell me about yourself.
Why equity research?
Your strengths and weaknesses.
Your team and leadership experiences.
Your communication skills and writing abilities.
Technical questions are similar to investment banking interview questions, but there's more focus on accounting, 3-statement modeling, and valuation since you do not work on M&A or LBO deals directly in ER.
It is extremely important to have 2-3 solid stock pitches – if you do not, interviewers will conclude that you're not interested in the job.
You may get a written test or on-site case study as well, but it's usually fairly simple: maybe 60 minutes to read materials about two peer companies and recommend one over the other.
A detailed financial modeling test is unlikely for an internship role, but anything is possible.
There's a description of the internship interview process in a reader story of his move from compliance to equity research.
How to Prepare for the Internship
If you make it through interviews and win the offer, congrats!
Now you get to panic about how to prepare and impress everyone on the job.
Most of the points in our article about investment banking internship preparation apply here as well: Learn key Excel and PowerPoint shortcuts, practice reading annual reports, read up on your industry, take extensive notes, do some "pre-networking," and try to reduce your smartphone addiction.
A few additional, ER-specific tips include:
Learn your group's coverage universe – read up on the companies in it, ask for copies of older reports, and figure out the data your team likes to present.
Practice summarizing news and company events and shortening long articles into a few bullet points.
Practice listening to corporate earnings calls and summarizing the key points. If you can't listen live, download the webcast afterward or read the transcript.
How to Make the Most of an Equity Research Internship
Many of the points in the investment banking internship guide apply here as well – but the division of work differs since there are no deals in ER.
As an intern, the only way to add value is to make other peoples' lives easier.
That means doing the following will improve your chances of winning a return offer, or at least getting a solid recommendation:
Don't make mistakes – always print and double-check your work before showing it to anyone.
Do the boring grunt work (data gathering and scrubbing, updating valuation information, etc.) that's required and that no one else wants to do.
Take the initiative – if you find an interesting article or report about your industry, send it to your team and summarize the key points. If someone is wasting time on a task you could handle, volunteer to do it for them.
Figure out your group's coverage universe on Day 1 and add each company's earnings call to your team's calendars if it's not already there.
You should also use downtime to network, not only within your team, but also with other groups, such as sales & trading, and see if you can do anything to help.
Don't do this every day or it will get annoying, but try to meet a few new people every 1-2 weeks.
Do all that, and you might just win a return offer – if there's an opening, of course.
Equity Research Internships: Hidden Gem or Hidden Land Mine?
I think equity research internships are a bit overrated for the reasons highlighted above:
They tend to take quite a bit of networking to secure.
There's not necessarily a structured recruiting process or a set number of hires each year.
And even if you do win the internship, the path to a full-time offer as an equity research associate does not necessarily exist.
A research internship could be a good first or second step if your long-term goal is in the public markets (hedge funds, asset management, etc.).
But if you're more inclined to the "deal" side of things (investment banking and private equity), I'm not sure I would recommend equity research internships.
With a similar amount of networking, you could win a boutique PE or VC internship that's more relevant, and that fits your story better.
I'm not sure that research internships are "hidden land mines," but they're also not quite "hidden gems" in the same way some off-cycle internships are.
So… buyer beware, and if the internship seems too shiny to be true, it probably is.
Break Into Investment Banking
Free Exclusive Report: 57-page guide with the action plan you need to break into investment banking - how to tell your story, network, craft a winning resume, and dominate your interviews