How to Break into Valuation at a NON-Big-4 Accounting Firm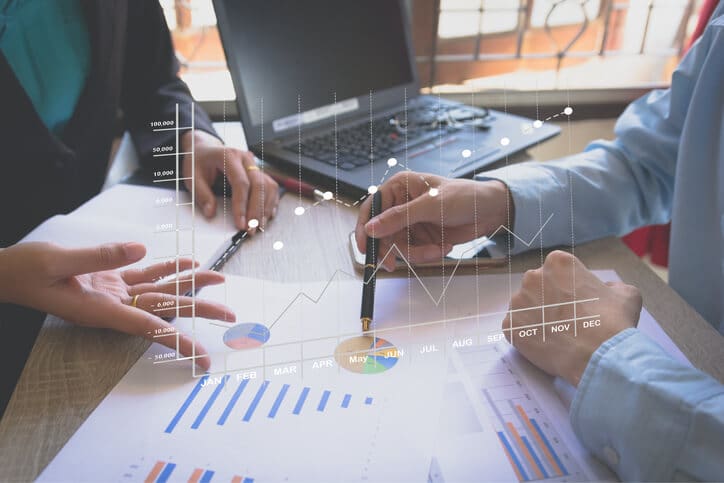 Is it good to be stubborn?
In some cases, yes.
But you also have to be realistic, especially when it comes to winning highly competitive jobs.
One of the themes on M&I this year is the need to "go through the side door" to win these roles and beat out students from elite universities.
And one of the best side doors is the Valuation group, especially at non-Big-4 firms (Think: Duff & Phelps, Alvarez & Marsal, Houlihan Lokey, etc.).
These groups offer such nice side doors that you might even turn down a Big 4 full-time offer to work in one – as our reader today did:
Through the Side Door and into a Non-Big-4 Firm
Q: You know how this works. Can you tell us your story?
A: Sure. I went to a non-target state school in the U.S., majored in accounting, and completed a few audit internships, but realized I wanted to do more "value-added work" where I could make a real difference to clients.
I thought about management consulting but didn't have much luck there, so I pivoted to investment banking instead.
But I got a late start in the process – it was already my junior year, and I had no previous internships – so I also didn't have much luck there.
So, I changed my strategy and decided to focus on Valuation groups at non-Big-4 firms.
I turned down a full-time return offer from a Big 4 firm's audit and advisory divisions and accepted a Valuation role at a large, independent valuation firm.
Q: OK. What types of candidates are these non-Big-4 firms seeking? Are there any differences compared with the Big 4?
A: Not really; we want to see academic achievement at a good school, leadership roles on campus, such as starting or running student groups, and an interest in finance and valuation.
We do have "target schools" – mostly the top state schools, a few private business schools, and a few Ivy League universities – but the list is broader than it is for IB.
We also hire from many Master's in Finance programs at top schools.
Almost every recent grad at my firm completed a Finance major as well.
Q: Yeah, I could see how that type of firm might care more about your ability to do the job than how much "interesting" experience you've had.
How does the recruiting process work?
A: In my office, we receive 300+ resumes from multiple target schools for only a few Analyst spots.
Getting through this resume screen is the hardest part of the process, and you have to network to do it.
I contacted one Analyst for an informational interview before I applied, which made a big difference. All candidates in investment banking are networking all the time, but it's not as common here, so it can help you stand out more.
My first round was a phone interview with an MD in charge of recruiting for the office; he asked a mix of "fit" and technical questions (on DCFs and valuation), and the interview was more of a "check the box to make sure you know your stuff" round.
If you pass that, you get invited to the Superday and go through 4+ interviews with MDs as well as a case study.
The case study might be a scenario where you have to value a company and recommend its best option (e.g., raising equity, debt, or acquiring another company).
Similar to the case studies at assessment centers in EMEA, the most important point is your ability to work in a team.
I was, by far, the least technically sound person there, but I led the team by framing the problem upfront, asking for peoples' opinions, and managing our time and process.
I didn't make a single calculation the entire time, but I was the one who got the offer.
Q: All of that sounds pretty standard. Were there any challenges or unusual questions?
A: They repeatedly asked me why I turned down a Big 4 advisory offer and why I wanted to move to a smaller firm to do valuation.
I answered that by explaining that the "advisory" role was mostly accounting-related, and I wanted to gain financial modeling experience and exposure to Fortune 500 clients.
Some interviewers also asked why I didn't do management consulting, and I "lied truthfully" by saying that I won interviews at consulting firms, but I felt my background in accounting and audit would be more helpful in valuation.
(In reality, I would have taken a consulting offer over valuation since I was set on consulting at a big firm.)
On the Job at the Non-Big 4
Q: OK, great. I think readers are familiar with the work at Big 4 TS and TAS groups, but what's it like at independent valuation firms?
A: My client base is a 40 / 60 split between public and private companies, and they range from $200 billion+ market cap companies to small businesses with $1 million in revenue; most generate revenue between $100 and $500 million.
The most common assignments are:
Purchase Price Allocation – After an M&A deal closes (or sometimes pre-deal), we value the company's assets and determine how much of the purchase price gets allocated to Other Intangibles, Goodwill, and other items.
Goodwill Impairment – We value a company's reporting units and determine if acquired companies need to be written down.
Valuations – We almost always complete DCF, comparable public companies, and precedent transactions analyses for clients that hire us. These analyses help us to value equity, a stake in the company, or the entire company.
There are relatively few "advisory" projects where we work directly on buy-side or sell-side M&A deals since we have an IB arm that executes them.
But sometimes MDs ask us to think about potential targets if they have special relationships with client companies.
Q: Thanks for the run-down. What about the hours and how you spend your time?
A: On average, I work about 12 hours per weekday and two weekends per month for 2-5 hours each, so the average is 60-70 hours per week.
I have not yet pulled an all-nighter, though I came close a few times (this should only happen if you're on a really high-profile client with unrealistic expectations).
My time split looks like this:
Excel / Analysis / Valuation: 55%
Report Writing: 15%
Email / Client Calls: 20%
Miscellaneous (Talking with someone, reading the news, industry reports, etc.): 10%
Q: How difficult is it to advance?
A: Our firm is pretty top-heavy, but once you reach the VP level, which happens ~5 years into the job, advancement becomes very subjective.
For example, we have a young MD who crushed it with client assignments and now ranks higher than a Director who's been here for 15+ years.
There's a set advancement path up through the mid-levels, but past that, as in IB, it comes down to your ability to generate deal flow.
And I hate to use this cliché, but "Work hard, play hard" is the best way to describe the overall culture.
Q: What about the compensation?
A: Non-Big-4 firms pay less for entry-level positions than Big 4 firms, but that difference diminishes as you advance.
Total compensation for Analysts ranges between $60K and $80K USD, depending on the city, individual performance, and firm performance.
Base salaries are $15-20K lower than what IB Analysts earn, and bonuses are between 0% and 25% of base salaries.
Bonuses are based on "utilization": The number and size of the projects you worked on directly impact your bonus.
That is also true in IB, to some extent, but it's a much more direct and transparent link here.
I was thrown into one of the biggest projects in my office when I first started, so I jumped in and contributed as much as I could, even though I knew little at the time.
The team then trusted me from that point onward and started staffing me more and more, so my utilization has been quite high.
(NOTE: Compensation figures as of 2017.)
Q: OK, thanks for sharing that.
You had mentioned in the beginning that Valuation is a good "side door" into investment banking.
How has that worked out so far?
A: Of the people who left my group within 2-4 years of starting, most went into:
The senior professionals have been here for a long time, and they rarely leave voluntarily.
The ones that have left have moved into corporate development at large/public companies.
As far as my recruiting efforts, I'm still aiming to transition into banking or consulting.
I've interviewed at elite boutiques, middle-market banks, regional boutiques, corporate development groups, and in the valuation groups of a few upper-middle-market and mega-fund PE firms, but have not yet landed an offer for which I've been happy enough to leave my current firm.
My biggest takeaway so far is that you cannot be picky regarding location, industry, or firm size; lateral recruiting is very random, and if you get an offer, you'll have to decide quickly.
I'm most interested in middle-market PE roles because I want the critical thinking and operational exposure without the long hours and grunt work at much bigger funds.
Q: Great. So, bottom line: Who should join a Valuation group at a non-Big-4 firm?
A: Valuation is a great place to start if you can't get into IB right out of school but you want to work in finance and eventually move over.
I've also learned a lot and have been exposed to interesting work, more so than in many IB roles, and it has been fairly easy to spin my experience into sounding relevant for other jobs.
But you need to be self-motivated because you'll have to learn about transaction analysis and M&A/LBO modeling on your own; you don't get exposure to those here.
Also, you have to be OK with keeping your options open and accepting an opportunity in corporate development, a pension fund, or something else less "prestigious"; it's not like everyone here gets into banking.
Q: That's a great summary. Thanks for your time!
A: My pleasure.
Break Into Investment Banking
Free Exclusive Report: 57-page guide with the action plan you need to break into investment banking - how to tell your story, network, craft a winning resume, and dominate your interviews