How to Move from the Middle Office into Life Science Venture Capital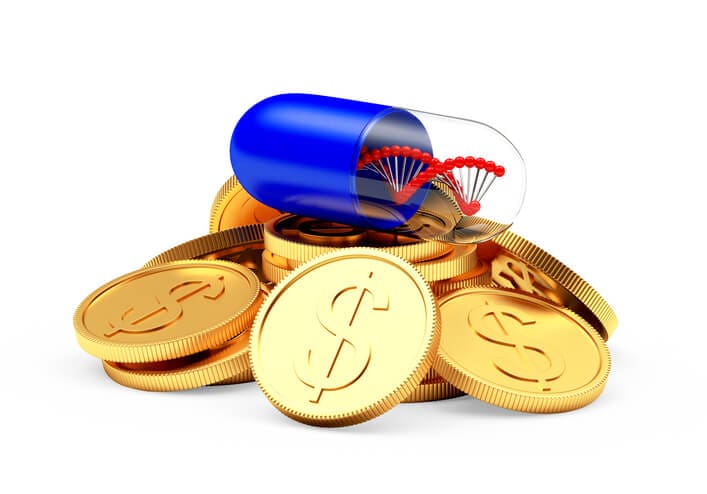 If you start out working in the back or middle office, can you ever escape?
The answer might be "yes" if you run away early, or if you target industries like sales & trading, where the front office interacts with the back and middle office.
But what if you want to move into venture capital?
Most people would say it's impossible, and until recently, I might have agreed.
But then a reader came along and shared the story of how he moved from a middle-office role to a life science venture capital firm, and I changed my mind:
Q: Can you summarize your story and how you won this VC role?
A: Sure. I completed an undergraduate degree in biology/medicine/biosciences, but I had lost most of my enthusiasm for the subject by the time graduation approached.
So, I began looking for other opportunities and settled on finance after I began trading stocks (and blowing up my account twice).
Since I was far behind other candidates, I studied abroad for a year and used that time to learn math and finance and give myself a better shot at internships.
Eventually, I landed a summer internship in risk management at a large bank.
I could not leverage that experience to win a full-time, front-office role, so I accepted a return offer in the same group.
Around that time, I also started learning more about cutting-edge research in life sciences, which made me realize I might be interested in the industry after all.
Venture capital careers seemed like the natural fit since they combine finance and scientific advancements.
But I felt I had no chance of breaking in without working in investment banking or equity research at a large firm, so I attempted to move into one of those first.
That didn't work, but I won a role at a corporate finance firm that did M&A and credit advisory, and I left my risk management role to go there.
Then, I used that experience to apply to healthcare consulting, investment banking, and equity research roles. Almost everyone told me not to bother with VC roles until I had experience in one of those first.
Finally, a headhunter who specialized in healthcare equity research called me to present a VC role that had come across his desk.
I had been in touch with this headhunter for months and seen dozens of opportunities from him, but this was the first VC role he had received.
I met the firm, spoke with the Partners there, went through interviews, and won and accepted an offer.
Q: Thanks for sharing that, but your story seems quite unusual.
What path do most candidates follow to get into the industry?
A: The path differs depending on the type of VC fund.
Early-stage life science VC funds favor academic prowess since they spend most of their time evaluating new research and technology. Often, they recruit Ph.D.'s who have specialized in an area of interest for their firm.
An undergraduate or Master's degree wouldn't be seen as sufficient unless you have other, highly relevant experience (e.g., you co-founded a biotech startup).
Later-stage funds care more about finance experience and industry knowledge, so you could use roles such as healthcare investment banking or equity research to get in.
However, some academic background is helpful because you'll still spend time evaluating new technologies and conducting due diligence. If you don't understand the science, it's tough to do that.
If you're in that position, you're better off applying to healthcare private equity roles since finance experience is far more important there.
Q: OK. You mentioned that experience related to finance, science, and entrepreneurship can improve your odds of getting in.
Can you quantify that or give specific examples?
A: You can think of it as a 30-point system, with 10 points available in each area:
Finance – Working in healthcare M&A or biotech equity research at a top bulge bracket bank would be 10 / 10 points. Working in finance but in an unrelated industry group would be 5 / 10, and something outside of finance would be 0 / 10.
Science – Earning a Ph.D. in a high-profile research area at a top 10 global university would be 10 / 10 points. An undergraduate degree, Master's degree, or relevant research project would be 5 / 10, and no science background at all would be 0 / 10.
Entrepreneurship – Founding and successfully exiting a biotech startup would be 10 / 10 points. Experience with starting a company or fundraising would be 5 / 10, and no entrepreneurship experience would be 0 / 10.
To earn 30 / 30 points on this scale, you would need to be a retired CEO or Chairman, so that's out of the question if you're an undergrad or recent graduate.
However, you can improve your chances by getting as high a score as possible.
If you can boost your score to 15-20 points, you'll have a shot at winning life science VC roles.
Q: But what was your score? By my count, it seems like you only had 10 points.
Didn't you need more to break in?
A: Yes, but I also had experience starting a healthcare device company shortly after university.
The device never made it to market, but I had completed legal due diligence, spoken with potential investors, and done some fundraising.
The experience stood out and served as a major talking point in interviews.
So, I'd say my "score" was 12 – 15 points:
Finance: I worked at a bulge bracket bank and eventually moved into a front-office role, but I wasn't in the healthcare group. 5 / 10.
Science: I did an undergraduate science/medical degree, and I had research experience, so this was 5 / 10.
Entrepreneurship: My fundraising experience was probably worth 2 – 5 points, depending on how the VC firm saw it.
Q: Fair enough. What questions did you receive in interviews?
A: Interviews were very casual, and the Partners barely asked about what I had done in my risk management and corporate finance roles.
They spent most of their time asking me about:
The firm's current portfolio companies, what I thought of them, and interesting areas within life sciences.
Why I wanted to do venture capital, why I liked healthcare, and how well I fit in with the culture of the firm.
My experience fundraising for the healthcare device company.
They did not give me a case study or financial modeling test.
A junior-level team member had recently left the firm, and they needed a replacement right away, so the process moved quickly – it took one month from start to finish.
I was in the right place at the right time, and I had enough industry knowledge and experience to make a good impression.
Q: Is there anything you would have done differently?
A: I would have put a lot more effort into winning a role in healthcare equity research or M&A, or even a role in corporate finance at a large pharmaceutical company.
Breaking into life science VC without that background was an uphill battle, and I was quite lucky to win this opportunity.
Q: So, what is the most realistic way of breaking in for the average professional?
A: Unless you spend years completing a Ph.D., you're unlikely to score more than 5 points in the "Science" category.
And unless you spend years starting a biotech business, you're unlikely to earn more than a few points in the "Entrepreneurship" category.
So, your most realistic options are:
Complete a degree in medicine, biology, or a related field, and gain research experience. Learn accounting and finance on the side.
Win a healthcare finance role at a bulge bracket or elite boutique bank. If you can't do that, go for a corporate finance role at a pharmaceutical or healthcare company.
You should aim for at least 15 / 30 points and then target later-stage funds that value finance skills.
On the other hand, if you're a Ph.D. student or biotech startup founder, you should amass points in the Science and Entrepreneurship categories and go for earlier-stage funds.
Q: Thanks for that summary, and for your time!
A: My pleasure.
—
If you liked this article, you might be interested in reading Healthcare Investment Banking: The Best Group to Check Into When Human Civilization is Collapsing?
Break Into Investment Banking
Free Exclusive Report: 57-page guide with the action plan you need to break into investment banking - how to tell your story, network, craft a winning resume, and dominate your interviews