Investment Banking Recruiting in the UK: All About Competency Questions, Assessment Centers and More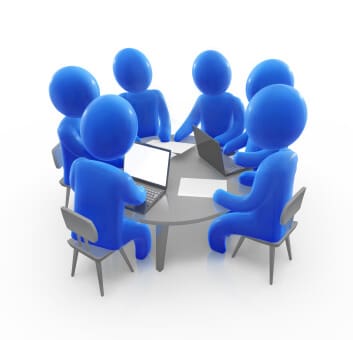 While we've had some good stories from readers in London recently, there hasn't been a solid overview of recruiting in the UK – until now.
It would be easy to dismiss this and say, "Banking recruiting and interviews are the same everywhere!" – but that's just not true.
There are huge differences in Europe and Australia compared to the US (Asia, the Middle East, South Africa, and so on are somewhere in between), and you're going to learn how to approach everything from competency questions to assessment centers and numerical tests in this interview with a reader who just won an IB offer in London.
Background
Q: Can you tell us about your background and how you broke into the industry?
A: Sure. I went to high school in a North African country, then graduated from a top undergraduate business school in Canada, and then earned an MSc in Finance at a top university in London.
I was 100% certain I would do investment banking, but I was never able to get an internship in the industry due to personal reasons. But while I was in school I did a lot of extracurricular activities and got exposed to financial modeling through my involvement in one of the biggest student funds in Canada.
Even though I hadn't completed an internship, I did a lot of research beforehand and was well-prepared for the full-time recruiting process at my school.
I also speak 4 languages, which is very helpful in London as language skills are more highly valued here than in North America.
Your online courses also helped me a lot and allowed me to talk about M&A deals and LBOs nearly as well as someone who had completed many M&A internships.
UK Recruiting
Q: Great, glad to hear it. You've lived in so many different places that you must know how recruiting differs everywhere. Can you walk us through how recruiting in the UK differs from what you see in North America?
A: Sure. Here's how I would summarize the process:
You apply online by submitting your CV, cover letter, and competency questions, and then get selected for first-round interviews based on the strength of your application.
If you do well, you advance to an assessment center (rather than the Superday interviews you see in the US) and you participate in group exercises, tests, interviews, and presentations there. If you do well, you receive an offer.
In addition, you also have to complete aptitude tests (numerical, verbal, and reasoning) somewhere along the way in this application process.
You might have to take them before you apply (Barclays and Credit Suisse), after your online application is screened (Deutsche Bank and UBS), or after you pass the first round of interviews (Macquarie).
Some people underestimate these tests, but they're extremely important – banks screen candidates based on the results, and often you get rejected not because of your CV, but rather because of your test results.
If you pass the tests, recruiters will review your entire application once again and then decide whether or not they'll invite you to interviews – the one exception is Macquarie, where you need to be successful in the first round to be invited to the exams in the first place.
Q: Awesome, thanks for the overview and for mentioning the importance of these tests. I want to jump back into that, but one other question on recruiting at a high-level: it seems there are mixed opinions on whether or not you can just apply online in Europe and get interviews without networking.
What do you think? Does that only work if you go to a top school or you get lucky?
A: Networking is important, but not as important as it is in North America – in London students apply from all over Europe and also from other places like Asia. Networking at information sessions is incredibly difficult because 20+ students surround each banker and it's almost impossible for them to remember each student.
Unlike presentations in the US, information sessions here are aimed at students applying to full-time, internship, and spring programs (which allow 1st year students to spend 1 week at a specific bank) – since everyone goes to the presentations, the applicant pool is very large and it's hard to stand out via networking.
It's still important to attend the sessions because some banks ask students who came to fill in an online form – that way they can see who's serious about working at the bank.
Q: You mentioned "competency questions" before – I'm sure UK readers are familiar with them, but for everyone else reading, what are they and how important are they?
A: Essentially they are written versions of the standard "fit" questions you receive in all interviews, but they have a word limit and you must complete them along with your online application, CV, and cover letter. Examples of competency questions for banks:
"What is the personal achievement you are most proud of? What did you learn from this experience and how does it set you apart from others? Please do not exceed 200 words in your answer."
"One of our core values is client focus. If you were to win a new client for our firm, who would they be and how would our bank help them achieve their goals? Please do not exceed 200 words in your answer."
"Describe a recent situation where you had to set extremely high standards for yourself. What did you do to achieve these standards and exceed expectations? Please do not exceed 250 words."
An individual bank might ask between 5 and 10 of these questions and the total word count for your answers might be around 1,000 words (perhaps more if they ask more questions).
Sometimes the word count limits are much shorter as well – 50-75 words – which actually makes the questions more difficult because you must be concise.
The questions themselves are as important as the rest of your application. Since the applicant pool in London is larger and more diverse than in the US, recruiters are more selective – or at least more willing to reject someone because of small problems in their application.
Q: Do you have any tips on successfully answering competency questions? Let's say you get a question on how well you've performed under pressure or with a strict deadline. How would you answer it concisely?
A: I've always used the techniques you recommended when answering these questions – they're the same as normal "fit" interview questions, but in written form instead. Normally I use the STAR (Situation, Task, Action, Result) approach:
Situation: We only had a few weeks left in our internship to deliver the project that the client wanted, and we were well-behind schedule.
Task: Finish the remaining 50% of the project, when we only had 2 weeks left and the first 50% of the project took us 8 weeks.
Action: I spoke to the rest of our team and decided which features were the most important to include and which ones would be time-consuming but not as useful to the client; we also leveraged the company's resources and we found a lot of what we needed via contacts in other departments, saving us time and reducing the need to add more members to our team at the last minute.
Result: Despite being behind schedule, we delivered 90% of what the client wanted by the end of the internship – it wasn't the 100% we had set out to deliver, but they were very happy with the end result and ended up giving more business to the company.
That's just an example – in real-life you might add more details for the type of work you did, the company you worked at, and so on. But you must be concise or they won't read your answer.
The #1 mistake applicants make is trying to sound "creative" or original when answering these questions.
Just be honest and give a genuine answer, based on a structure like the one I recommended above – they're not testing your creativity with these questions, but rather how much you've learned from your experiences over time and how well you can articulate the key points.
Q: Right, so it sounds like these competency questions are not much different from the normal "fit" questions you would get in an interview. What about the aptitude tests you mentioned earlier? Any tips on what you might see on those and how to prepare?
A: They're very similar to what you see on standardized tests such as the GMAT – the key is to practice as much as possible beforehand so that nothing surprises you.
The biggest mistake you can make with these is "dramatizing" and over-thinking the answers – on timed standardized tests that is a blunder you can't afford to make.
They're just like any other standardized exam: move as quickly as you can, skip anything you don't know, and come back later to answer anything you skipped the first time. And make sure you go through at least a few practice tests before the real exam, as it's easy to forget how to take standardized exams well if you haven't practiced since high school.
If you want the best practice around, sign up for the online aptitude tests and package deals offered on Job Test Prep.
They have a bunch of free tests and their full courses are top-notch, with full score reports and detailed explanations.
Interviews and Assessment Centers
Q: How do you think interviews themselves in the UK differ? Do you still start by walking through your CV and answering the usual "fit" and technical questions?
A: Yes, 99% of the time interviews still start with the famous "Walk me through your CV" question. But many of the interviews here are more "fit"-focused and do not go as in-depth on the technical side. Unlike the US or Canada, most of the interview questions in London are competency-based.
In addition to your guides, I also went through every single behavioral question on this list and made sure that I could answer everything reasonably well.
M&I Note: Before someone leaves a comment saying that you received a plethora of technical questions, your experiences may vary – I'm sure that some offices and groups ask more technical questions than others, and you'll certainly have to demonstrate technical knowledge at assessment centers (see below).
Q: So let's say you get past the first round of interviews – what's a typical assessment center like? How long does it last, how many people are there, and what types of exercises do you complete?
A: I thought assessment centers were more "fun" and diverse than the standard interviews you go through. Usually everything is conducted in small groups (10-20 people) and the assessment center itself lasts an entire day, similar to a Superday in the US.
You might get asked to participate in the following activities:
Aptitude Tests (numerical, verbal, and reasoning): They do this to see whether or not applicants cheated in the first round with these tests – since they're online many people get friends to help or look for answers on the Internet, which are both bad ideas.
Individual Case Study: Sometimes you're given a case study and are asked to analyze it and make a recommendation or decision within a fixed timeframe. Afterward you'll have to discuss it with the recruiters.
Group Presentations: Here, you're split into groups of 4-6 people and the entire group gets a case study to complete. Recruiters observe you while you work on it, and then you must present your recommendations to bankers at the end.
Interviews: Generally you go through 3-5 interviews, one of which is related to the group presentations and the individual case study – the other interviews are a mix of competency-based and technical questions.
Some banks like to be more creative and will ask applicants to "role-play" – for example, interviewees might be asked to act as investment bankers representing the bank, while the interviewers pretend to be potential clients.
Banks use assessment centers because traditional 1-on-1 interviews are not the best way to assess candidates – many people can sound impressive in a 30-minute interview, but fail to perform once they actually receive an offer.
The exercises at an assessment center let them assess how well you'd work in a team, present to clients, and complete other tasks as a banker.
You can read more about them on WikiJob right here.
M&I Note: I think assessment centers are a great idea and that banks in the US should use them as well. Many senior bankers wish they could give candidates a 1-week trial on the job before giving them an offer, and assessment centers would be a good proxy for that.
Q: That sounds more fun than standard final round interviews, though I can see how it could also turn into a bad reality TV show. What mistakes do candidates make at assessment centers that prevent them from getting offers?
A: The main mistake is to act like a "leader" during group work and presentations. You might assume that banks only give offers to leaders, or at least to people who are giving orders – but that's completely wrong.
In fact, it can backfire and hurt everyone else if you try to do that.
Recruiters notice this and won't give out offers to anyone who keeps giving orders and trying to "show off" – that means you lack leadership skills.
Meanwhile, other applicants try to talk a lot to stand out – but they don't say anything meaningful or relevant. Rather than trying to dominate the group presentation and discussion, you should respect everyone else, listen to contributions from others, make good suggestions, and come up with solid solutions.
You also want to show that you're having fun and enjoying the experience rather than being extremely serious.
I've seen applicants who have remained more quiet receive offers because they've respected everyone else and made solid contributions when needed – those who attempt to "show off" or do all the talking generally do not receive offers.
Q: So let's say you get a group exercise where you're asked to analyze a company's options – sell, acquire another company, or continue to operate as-is – and make a recommendation on what they should do. You have a few hours to prepare, and 30 minutes to present your findings.
How would you approach that question at an assessment center?
A: I had to work on a similar individual case study at an assessment center, but it was a bit shorter and they gave me the numbers, valuation, and a few DCF models.
I started by giving a brief presentation of the company – their industry, history, and most well-known products – and then I walked the recruiters through the company's past and current strategies. I mentioned a few relevant figures such as the EBITDA and P/E multiples as well.
They had already given me the valuation and important figures such as the P/E multiple of the combined company post-acquisition, so all I had to do was show that the acquisitions in question were accretive.
I concluded by benchmarking the strategies of each potential target company against those of the acquirer – in my case each acquisition was accretive, so it was more about the strategic fit with the acquirer and which one would produce the best combined company.
The key factors in handling these exercises:
Be logical – There are no correct answers most of the time, as the recruiters are just assessing how well you think and analyze problems. Focus on explaining your reasoning in detail rather than finding the "right" answer.
Do not overcomplicate your presentation – Forget about fancy formatting, going through hypothetical scenarios, or adding complexities to the question. You are under extreme time pressure and do not have time to go into unnecessary detail.
Be extremely structured in your response – Again, it's better to be "boring" and follow a structure rather than showing off your creativity and confusing your interviewers. See the articles here on case studies and private equity case studies for examples.
Overall, relax and don't dwell on every little detail – they're also testing your ability to improvise and discuss topics you've recently learned about because you do that all the time as a banker.
Q: Great, thanks for all these tips and for sharing your experiences!
A: No problem – happy to contribute.
For Even More Practice…
For even more practice with numerical, verbal and logical aptitude tests and assessment centers in general, check out Job Test Prep and all their test prep offerings.
They have our highest recommendation for online tests and assessment center prep – and their courses are the single best way around to prepare for EMEA recruiting.
Break Into Investment Banking
Free Exclusive Report: 57-page guide with the action plan you need to break into investment banking - how to tell your story, network, craft a winning resume, and dominate your interviews