How to Get into Private Equity from a Middle-Market or Boutique Bank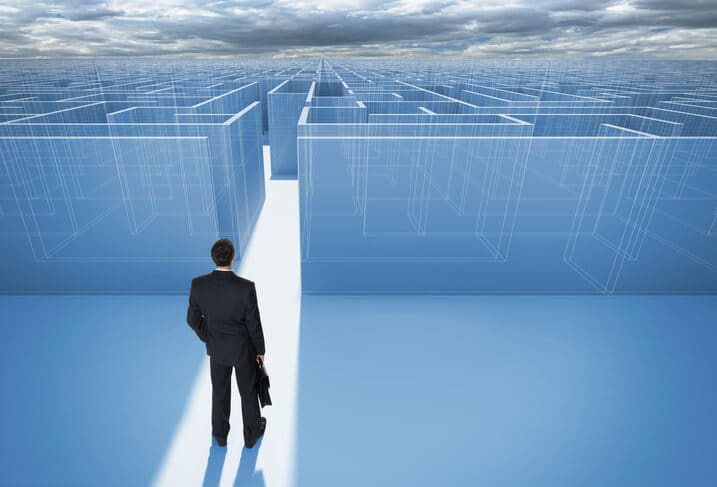 A long time ago, I realized that 98.2% of this site's readers had the same career goal: Get into private equity.
Unfortunately, your chances are quite low unless you're at a bulge-bracket or elite-boutique bank… in the right group… with the right deal experience… with the right academic credentials… and you start insanely early.
But there are ways to beat the odds.
Our reader today won a private equity role coming from a middle-market/boutique bank – even though he started the recruiting process late and came from a non-traditional background.
Here's how he did it, and how you could do the same:
Private Equity Recruiting: Unstoppable Force Meets Immovable Object
Q: Can you walk us through your story?
A: Sure. I had moved into investment banking from an accounting role, and I spent a year working at a boutique/middle-market firm.
After my first year, I began looking for buy-side roles and reaching out to recruiters.
Six months into that, I had received almost no interest from headhunters, so I began to do things on my own.
I contacted "bank alumni" who were in private equity, made lists of PE firms using Capital IQ, and used LinkedIn to find Associates at those firms.
Over a 6-month period, I contacted ~100 firms, received responses from a few dozen, and went through the interview process at 5-10 firms.
I won an offer from a relatively new private equity firm right as my second year in investment banking was ending, and I joined the firm soon after.
In banking, I had been promoted early to the Associate level (under two years vs. the normal pace of three years).
I made sure to point that out in all my PE interviews, and it definitely helped.
Q: Great. How did you screen for firms to contact?
A: At first, I didn't apply much of a screen: I just looked up firms and barely paid attention to their strategies, industries, or locations.
But I quickly realized that industry focus was incredibly important.
I had worked in a fairly "generalist" group in banking (think: technology, consumer/retail, industrials, etc.), and many PE firms invested in my industry.
So, I began to screen for firms by industry focus, and I had some connection (industry, accounting background, etc.) with ~50% of the firms I contacted.
Q: OK. How did you decide who to contact at each firm, and what did you say to them?
A: I focused on people who had attended non-target schools or worked at lower-ranked banks and still made it into PE.
In 99% of cases, they were more responsive than professionals who had followed the Ivy-League-to-Goldman-Sachs-to-private-equity path.
Finding email addresses was straightforward because most small firms list everyone on their websites; if I couldn't find someone's address, I guessed variations like FirstName.LastName@CompanyName.com.
I made each email very specific, often citing parts of the person's LinkedIn profile and pointing out what we had in common.
I always asked for advice instead of job openings or interviews. In a typical email, I might have written something like:
"I see you also attended [Non-Target School] and worked at [Boutique Bank], similar to me (I'm currently an Analyst at [Bank X]). Do you have any advice on how someone like me might get into private equity?"
I asked for a few minutes of the person's time, and if he/she agreed to a call, I always made an "ask" at the end of each conversation.
For example, I might have asked the person to review my resume, send me practice case studies, or tell me about open positions.
Q: So, what was the most difficult part of this process? It sounds… straightforward.
A: The hardest part was balancing all this networking with my full-time role in IB – that's why I always started by emailing the person rather than calling him/her.
Most people simply didn't reply, so it was a numbers game more than anything.
"Competitive tension," i.e., showing that I was speaking or interviewing with other PE firms, wasn't that important when I was networking, but it became extremely important in interviews.
The firm that hired me did so only because of a recommendation from another firm!
Private equity is a small world, so it's critical to maintain positive relationships with people you met and impressed during the process, even if you did not win an offer at their firm(s).
If I did not win an offer, I always scheduled a follow-up call to request feedback and to ask about other firms that might have been hiring.
Private Equity Interviews: How to Prepare
Q: OK, fair enough.
I've written before that the major topics in PE interviews are "fit" questions, technical questions, deal discussions, and models/case studies.
I've also said that most people tend to over-prepare for models/case studies and under-prepare for deal discussions.
What do you think of that assessment?
A: I generally agree with both statements, but I'd also say that you have to expect technical questions much earlier than you might think.
In my first phone interview, the person asked me a paper LBO modeling question, and I wasn't prepared for that at all.
And then in my next interview, I wasn't prepared to answer detailed questions about my deals – for example, they asked about the market sizes of individual companies, and I didn't have numbers to that level of detail.
"Fit" questions are still important because most private equity firms are small, and firms that use off-cycle recruiting are even smaller.
But they're a bit less important than they are in banking because you're expected to operate more independently in PE.
They did not ask me about markets or companies I would hypothetically invest in – they focused on my deal experience, and a few firms asked me to discuss their portfolio companies.
Q: How can you prepare effectively for deal discussions?
A: Beyond the numbers, you need to know the markets, products, and management teams quite well.
Coming from a smaller bank can give you an advantage because you'll tend to know more about the qualitative aspects.
You must have a good response to the "Would you invest in this company?" question because they'll ask you that for each of your deals.
They cared less about my contributions and more about my "critical view" of each deal from the perspective of an investor.
Before you go into interviews, create an "investor's outline" of each deal with these points:
Would you invest in this company's equity/debt (for ECM/DCM deals) or acquire it (for M&A and LBO deals)?
Which numbers/financial criteria support your decision (e.g., the IRR in an LBO or valuation in an equity deal), and how do they differ in different cases?
Which qualitative factors support your decision?
If you would invest, what are the key risk factors, and how could you mitigate them? If you would not invest, what might change your mind?
Q: OK, great.
With case studies and modeling tests, the main categories seem to be "paper LBOs," 2-3-hour on-site case studies, and take-home case studies.
What did you encounter in interviews, and do you have any tips?
A: I would split the "paper LBO" category into two because sometimes you can write down the numbers and sometimes you can't (see: a paper LBO example where you can write down the numbers).
You have to be very quick with IRR approximations in both, but with the first category, you must also be good at simplifying the calculations and rounding numbers such as the interest expense to 5's and 10's.
I did not receive any 2-3-hour on-site case studies, but that was expected because they're more common in on-cycle interviews at mid-sized-to-large firms.
I received ~6 take-home case studies throughout the process, and I had 3-4 days up to a week to complete each one.
My #1 tip is to fit your recommendation to the firm's investment thesis rather than getting carried away with a complex model.
For example, if you have one week to complete the case study, and the firm focuses on "roll-up" deals in the technology industry, don't waste time building a 5,000-row LBO model that supports 10 tranches of debt with dozens of financing scenarios.
Instead, spend your time researching potential bolt-on acquisitions in the sector and build a relatively simple model that incorporates them (e.g., make it on a cash-free debt-free basis).
Then, focus on how the deal fits into or does not fit into the firm's strategy when you make your presentation.
Model complexity matters less in take-home case studies because smaller firms tend to rely less on financial engineering, and they pay a lot more attention to your verbal presentation than your Excel files.
Mistakes, Second Chances, and Advice to Others
Q: Thanks for that summary.
Looking back on the process, is there anything you would have done differently, besides being more proactive from the start?
A: I would have focused far more on firms that matched my industry.
I did win a few interviews at firms that didn't match, but there was a night-and-day difference in my success rate at firms that matched.
Also, I would have spent more time preparing for my deal discussions and creating an "investment recommendation" for each one.
Q: What advice would you give to readers at middle-market and boutique banks who want private equity careers?
A: First, it's not the end of the world if you start recruiting at a later stage than others. On-cycle recruiting at bulge-bracket banks is highly structured and starts very early, but off-cycle recruiting is more random.
Being more experienced helped me stand out, especially since I came from a non-bulge-bracket bank. People appreciate the maturity and work ethic when they hire a more experienced candidate.
Recruiters will tell you that the "PE recruiting clock" starts ticking once you become an Associate, so I did feel some pressure.
But people in the industry seemed to be open to Associates who had reasonable stories (e.g., early promotions, lateral moves to larger banks, industry switchers, etc.).
So, if you've followed an unconventional path into the industry, that can also be a strength – even though it might be a weakness in on-cycle recruiting.
Also, play up your strengths about the hands-on client experience you receive and your industry and market knowledge. Don't position yourself as a technical or modeling expert, as most small firms care less about those points.
Finally, you must be proactive and do a ton of networking on your own, including cold emails.
You cannot rely on headhunters, or you'll never get anywhere.
Q: Great. Thanks for your time!
A: My pleasure.
Break Into Investment Banking
Free Exclusive Report: 57-page guide with the action plan you need to break into investment banking - how to tell your story, network, craft a winning resume, and dominate your interviews