On the Job as an Associate Portfolio Manager in Asset Management: The Fastest Path to Becoming the Next Warren Buffett?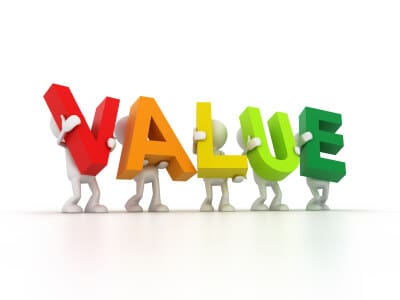 Compared to the ways many billionaires make their money, value investing is relatively simple: only invest in companies you understand, and pay less than their intrinsic value… and then keep doing that for decades.
Of course, the idea is very different from the execution – and getting into the industry and then advancing at top investment funds is never a straightforward path.
To find out exactly how that works, today we're speaking with Tim Piechowski, an Associate Portfolio Manager at Alpine Capital Research (see CNBC video appearance here), who worked in trading, corporate banking, equity research, and even attended law school before moving into his current role in asset management.
Here's what you'll learn:
What it takes to stand out over other interviewees, and why our interviewee chose asset management over trading and equity research
Why our interviewee went for a JD instead of an MBA
What you actually do as an Associate Portfolio Manager in asset management
Why a CFA is not required, but still extremely helpful, for buy-side roles
Why you can get into trouble by listing investment experience on your resume
Insights on value investing and what to look for (and what to avoid) when you're investing in companies
Prior to joining ACR, Tim was a Research Associate at San Diego-based Brandes Investment Partners. At Brandes, he analyzed banks, thrifts, insurers, and holding companies on a global basis. Tim holds a JD from Saint Louis University School of Law and earned a BSBA with concentrations in Finance and Accounting from the McDonough School of Business at Georgetown University. While at Georgetown, Tim held internships with Credit Suisse, the Allied Irish Banks, and the Griswold Company, a direct access broker on the floor of the New York Stock Exchange. Tim is a member of the Missouri Bar and has attained the Chartered Financial Analyst (CFA) designation.
Story Time: From $6.35 Dividend Checks to Associate Portfolio Manager
Q: So how did you first get interested in investing?
A: It started when I was a child – my parents took the money that they received from friends and family at my baptism, and invested it in 10 shares of a company called Union Electric (later renamed to Ameren), which is a major power producer in Missouri.
My parents registered the shares under my name, and every 13 weeks the company would send a dividend check to our house.
Like most kids, I was always excited to receive physical mail when I was growing up and by age 6 or 7 I knew that this $6.35 check would be coming to me.
I started getting curious about what a stock actually was and how the company made money, which led me to look up its stock price and dividend yield in a newspaper's stock tables; by age 8 or 9, I had started reading the company's proxy statements and annual reports.
Later on, I read The Intelligent Investor and in college had the chance to meet Warren Buffett – and he recommended Margin of Safety by Seth Klarman, which I read after learning more about his firm (the Baupost Group).
Q: So how did you move from reading books about investing to working in the field?
A: When I got to college, I had the chance to intern at the NYSE trading floor after doing some alumni networking.
While it was an eye-opening experience for me (I was from the Midwest and had never been to NYC before), it also made me realize that I was not interested in equity trading – there wasn't much intellectual rigor day-to-day, at least in my opinion.
The following summer I interned in the international corporate banking department at Allied Irish Banks, and then interned at Credit Suisse in sell-side equity research the following summer, covering auto and auto parts companies.
While I learned a lot about the industry, I didn't like how the sell-side was more focused on telling a good story rather than coming up with a solid investment thesis.
So as graduation approached, I applied for Research Associate roles at buy-side firms like Fidelity and Brandes. I worked at Brandes for a couple of years and learned all about institutional asset management there, and then left to go to law school in my hometown of St. Louis where I was considering opening up my own registered investment advisory firm.
While I was at law school, though, I met Nick Tompras, founder of my current firm (Alpine Capital Research), and I decided to join the firm as an Analyst. I worked there for a year and was then promoted to Associate Portfolio Manager.
The fund is value-oriented and focuses very heavily on capital preservation.
Breaking Into Asset Management
Q: That's quite a story… so before we move into what you do on the job, I wanted to ask about a few points on the recruiting process at asset management firms and how you broke in.
What are the most important qualities you look for when hiring interns and analysts?
A: I would say:
Fit and Passion for Investing – Does the candidate follow the stock markets? Does he/she have a personal portfolio?
In-Depth Understanding of Value Investing – We are looking to find people who understand value investing and can apply it across different asset classes, because our firm's main goal is preservation of capital while generating high-quality returns.
In-Depth Understanding of Capital Risk – We understand markets are volatile, but our biggest risk is the permanent impairment of capital. For instance, if a company has too much leverage that may cause shareholder value to be impaired in a bankruptcy; we would want a candidate to be able pick up on this.
In-Depth Understanding of the 3 Financial Statements – We also typically ask individuals to tell us how the Income Statement, Balance Sheet and Cash Flow statements are linked together. These questions are similar to what you would receive in an IB interview.
Stock Pitches – These give us great insight into the individual's interest and experience in investing.
Q: So it sounds like you care more about capital risk side than funds that practice other strategies, which makes perfect sense.
What about the overall recruiting process?
A: It depends on the firm size – at Brandes, it was more of a formal recruiting process where I started with a phone interview (focused on technical questions) and then flew to San Diego and went through 6 interviews with 2 people in each one; each one lasted 30-45 minutes.
Alpine was completely different because it's a smaller firm – we'll get to know a candidate over a period of months and it can turn into an extended process. Since we have a low headcount, fit is crucial and we'd rather be overburdened with work than hire the wrong person.
Q: And as far as degrees and certifications, you have a JD, but people also ask about the MBA and CFA quite often.
Why did you choose to get the JD over an MBA, and what's your take on all of these?
A: I majored in Finance and Accounting during undergrad, so I felt like going back and getting an MBA would be redundant.
I thought that a JD would be helpful to me in asset management for a number of reasons:
I wanted to gain a better understanding of corporate structures and how various types of assets and liabilities were treated in litigation and bankruptcy.
I wanted to understand how legal events could impact my investments or potential investments. For instance, having a law degree could help me better understand the strengths and weaknesses of the legal defenses that the rating agencies had for some of the deals that they rated or helped structure leading up to the financial crisis.
I believed a law degree would help me in understanding the regulatory framework for investment advisers in the United States. Even though we rely on outside counsel for our compliance issues, it is helpful to have an understanding of how US Government Agency administrate our laws.
Plus, I already had the finance background and was working toward the CFA.
Institutional clients definitely like to see a high number of CFAs at the firm, so you can help improve your firm's reputation by getting it and therefore use it to break in more easily; you also demonstrate your interest in investment management.
On the job, I would say the CFA is helpful but not imperative because its curriculum is so broad.
Q: Right, that makes sense.
Going into the buy-side, you had an ideal background since you had worked in trading, corporate banking, and equity research at a brand name firm – what if you don't have that type of blue chip background?
A: Having or working toward the CFA always helps because it shows an interest in the industry.
Other than that, you'll have to do a lot of networking to have a good shot – maybe join an established investment advisory firm or brokerage and help the senior people there manage client money, and then move from that into the institutional side.
You need to build up a track record that shows your returns over time and how well you've invested during different time periods, so anything that gets you closer to that will improve your chances.
Moving in from a back or middle office role is challenging, but it depends on how the firm is structured and how you work with investment professionals.
Your odds are probably better moving from a sales role into an investment management role than from a pure operational role into a research role.
Q: Thanks for adding that. Before we move on, did you want to mention anything else about the recruiting process? Any thoughts on resumes?
A: Well, first off, while resumes help, we almost never select someone to interview with us without a recommendation from someone else we know.
With that said, work experience and specifically having top names on your resume always helps because credibility is a big concern at smaller firms.
Other than that, the CFA helps, as does an MBA from a top school and the performance of your own trading portfolio.
If you do list investing experience, be very careful that you know the companies or investments that you list on your resume well.
Listing something from a few years ago that you haven't been following recently is a bad idea, because as soon as we see investing experience we'll ask you:
Why was/wasn't the company a great investment?
How do you value it? Do you use a DCF? What kind of P/E multiples were you using to value it?
What non-core assets does the company have?
So if you cannot answer those types of questions, read up on the company and refresh your knowledge of it or delete it altogether.
On the Job in Asset Management
Q: Great. So moving onto the job itself now: first, can you talk about what your firm does and the strategies you use?
A: We're a fundamental value-based asset management firm with over $1 billion in AUM now.
I am currently an Associate PM for our fund's main strategy – Equity Quality Return (EQR), which makes up the bulk of our firm's assets.
We also run a small fixed income strategy called Fixed High Grade (FHG) which helps some of our direct clients diversify and gain exposure to fixed income securities and a small investment partnership. I also generate ideas for the FHG strategy and the investment partnership.
You're probably wondering what "Equity Quality Return" means. Essentially, we focus on preserving capital first and foremost, and then on delivering returns.
So we pay a lot of attention to companies' Balance Sheets and the quality of their earnings – can the company generate enough cash flow to service its debt? Is management hiding something? Are its current valuation multiples reasonable?
We always aim to pay prices that are meaningfully below the intrinsic value of the company, and then hold the investment until the market realizes that value.
Q: OK, so it's a value-oriented strategy with an added emphasis on preservation of capital.
How is your firm structured? What are the relevant roles there?
A: We have grown from $150 million in assets under management (AUM) a few years ago to over $1 billion in AUM now, so roles here have evolved slightly over time. Right now, our investment team is structured as follows:
Portfolio Manager
Associate Portfolio Manager
Analyst
There are 3 of us on the investment team and we may bring in more analysts in the future (either undergrads or post-MBA candidates).
Also, if opportunities develop in categories outside of quality equities and high-grade bonds, we may hire professionals who have experience in PE or distressed / bankruptcy investing.
Q: And I'm assuming you spend the majority of your time researching companies?
A: Yes, I spend 80-90% of my time doing investment research.
My time is split between doing "maintenance work" on companies we own and looking for new ideas.
Everyone on our team works as a generalist, so in the morning I may be reading about a bank or insurance holding that we own, and then in the afternoon I might be reading about supply/demand dynamics in the forest products industry.
The remaining 10-20% of my time is spent handling questions from clients on companies we hold, and on marketing calls for people who want to understand our EQR strategy.
The Art of Fundamental Investing
Q: I know you can't go into tons of detail on your investing strategies, but can you tell us at a high level what you look for and how you approach the process?
A: Sure. Like all value investors, we attempt to buy companies that are trading at less than their intrinsic value and then hold them until the market realizes their true value.
We focus on a number factors in determining whether a company is cheap:
How stable are the company's cash flows, based on historical trends and its business model (e.g. durability of franchise/product, annuity contracts versus transactional)?
How well is the company capitalized? Is it over-levered right now, e.g. 5x Total Debt / EBITDA when its cash flow generation has been spotty?
What percentage of EBITDA is going to CapEx?
Where has the company traded at historically? If the average multiple has been 10x EV / EBITDA over the past 20 years and now it's at 15x, chances are it's overvalued unless a more permanent change explains that. To make this valuation work, a company would have to maintain growth substantially above GDP growth over the long-term, which is unlikely to happen.
Where is its Free Cash Flow going? "Reinvesting it into its business" doesn't mean much if the company isn't reinvesting it wisely; management often spends wastefully, in which case it might be better to issue dividends or otherwise return capital to investors.
What does its Balance Sheet look like in terms of Net Asset Value, non-core assets that might be sold off, and so on?
So we go through a process where we evaluate those factors for companies, narrow down lists based on the numbers and qualitative research, and then conduct further due diligence before investing.
We generally sell a company as soon as we realize that our investment thesis was wrong, or when its price rises above its intrinsic value.
Q: So what are the important metrics you look at when you invest in companies, besides what you outlined above?
A: Sure, here are a few others:
Return on Invested Capital (ROIC) – For every dollar the company spends, what are they earning as returns? Every company can grow at some price, but all else being equal it's better to pay less to achieve that growth. Take a look at our tutorial on ROIC vs ROE and ROE vs ROA for more on this one.
Free Cash Flow Yield – FCF per Share / Market Price per Share – This can be a more accurate metric than earnings yield since FCF also factors in CapEx and working capital requirements. We also dig in to see how volatile this one is – with energy and natural resources companies, for example, FCF Yield can fluctuate wildly based on commodity prices. So you need to look at how this has trended over the long-term and how the valuation changes at different levels.
Non-Core Assets – The company could sell these off to fund new ventures and/or return capital to investors. Often, the market value of these is significantly different from the book value so we look at both of those in-depth.
Q: What are some of the "mistakes" you have made when investing or when making recommendations at your firm?
A: Two main mistakes come to mind:
Buying over-levered companies that had seemingly stable FCF, but which was not actually that stable.
Paying high prices for fast-growing industries – which in hindsight might have been overvalued.
For instance, it is easy to say Apple was a great buy in hindsight – but I bet that most people who have made money in Apple would have been just as impressed and burned by Motorola and Blackberry before Apple.
A lot of times it is very difficult to gauge returns for industries that are growing rapidly because you may not necessarily know the company's competitors well.
Also, high-growth industries often become commoditized as they grow and it can be difficult to tell ahead of time which growth industries allow companies to build entrenched "moats" and which industries do not.
Q: Speaking of moats, you have been a Buffett fan for a long time. Can you tell us more about how he has influenced your investment decisions?
A: The best part about Buffett is that he provides this great overarching framework on how to think about investing: focus on preserving capital before focusing on investment returns, and buy companies that are simple to understand and are trading at discounts to intrinsic value, with reasonable growth expectations. Over time the company will do just fine – let compounding do its work over the long-term.
If you go back to the track record Buffett built at his partnership before Berkshire and read his letters, he had great ideas on how to approach special situations, e.g. arbitrages and holding companies trading at substantial discounts. These are great reads and essential for the aspiring value investor.
Q: On that note, what are some books and resources you can recommend to readers if they want to learn more about fundamental investing?
Margin of Safety by Seth Klarman (OK, if you can find it somewhere…)
Q: Great. Thanks for your insights and time!
A: My pleasure.
Break Into Investment Banking
Free Exclusive Report: 57-page guide with the action plan you need to break into investment banking - how to tell your story, network, craft a winning resume, and dominate your interviews