Multi-Manager vs. Single-Manager Hedge Funds: Recruiting, Investing, and Climbing the Ladder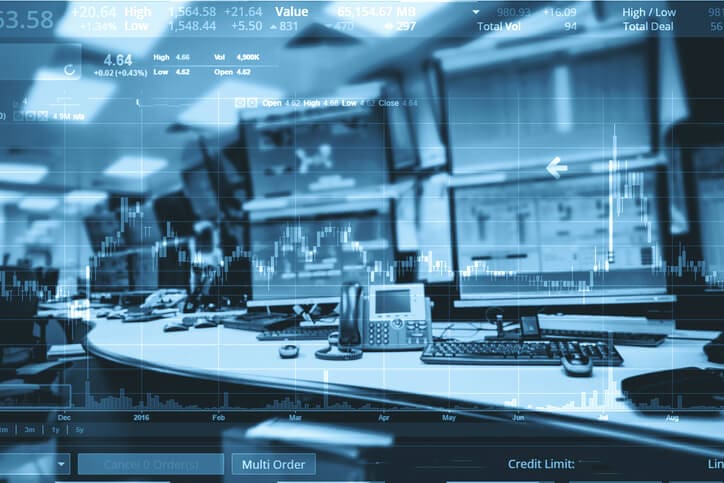 Numi Advisory has advised over 600 clients by providing career coaching, mock interviews, and resume reviews for people seeking jobs in equity research, private equity, investment management, and hedge funds (full bio at the bottom of this article).
While everyone reading this site has been consistently obsessed with private equity, the level of interest in hedge funds fluctuates.
There was a lot of interest in the years following the 2008 financial crisis, but hedge fund-related inquiries have declined since then.
Plenty of reasons might explain that: Poor returns from active managers, central bank manipulation of the markets, and news stories about fewer hedge funds launching.
But there are some bright spots in the hedge fund landscape, including opportunities at multi-manager funds.
To figure them out, I recently spoke with a reader with plenty of industry experience:
Single-Manager vs. Multi-Manager Funds
Q: Can you start by telling us a bit about your background?
A: Sure. I contributed the previous articles on equity research and hedge fund stock pitches on this site, and I've worked in different areas of financial services over the years, including investment banking, equity research, private equity, and hedge funds.
I've worked at both single-manager and multi-manager funds at the Analyst through Money Manager levels.
Q: Before we move on, can you explain what a "multi-manager fund" is, and how it differs from a single-manager fund?
A: Single-manager funds are more like practices – law firms, doctors' offices, etc. – while multi-manager funds are more like corporations.
You can do well with either one, but there are clear trade-offs.
A multi-manager (MM) fund has multiple Portfolio Managers (PMs) with their own P&Ls, while a single-manager (SM) fund has a single PM with a single P&L.
As a result, MM funds tend to use a variety of strategies or invest in varied sectors, and risk is diversified across Portfolio Managers in charge of sector-focused books.
There's also more of a management layer to oversee the entire organization and help manage risk at MM funds.
By contrast, SM funds tend to be more concentrated in a single hedge fund strategy or asset class, and all investment professionals report directly to the Chief Investment Officer or Portfolio Manager.
Many MM funds run tight net exposure, so they must call catalysts, such as earnings events, correctly to make money.
Outside of company-specific events, stocks in a sector often trade at high correlations with each other, making it difficult to generate alpha.
NOTE: "Net exposure" refers to the difference between a fund's long and short positions. For example, a fund with 70% long and 30% short positions has a net exposure of 40%, assuming that it uses no leverage.
As a result, MM funds tend to focus more on month-to-month or quarter-to-quarter performance, as well as earnings beats and misses.
They spend a lot of time speaking with the sell-side, trading desks, and other investors to understand the sentiment and setup into individual quarters.
In my view, working at an MM fund is sometimes more similar to being a trader because of this short-term focus (though some people might disagree with that).
Q: Thanks for that overview. Why are multi-manager funds doing more hiring?
A: First, multi-manager funds tend to be bigger than single-manager funds because the low net exposure lets them use significant leverage to scale.
Second, MM funds have attracted steadier inflows because investors are drawn to their potential to generate profits while taking low factor or correlation risk.
Finally, LPs also like the lower net exposure of MM funds if they believe that a stock market correction is imminent after a long bull market.
Several trends have also made it harder for smaller SM funds to survive:
Management and performance fees have been declining.
Regulatory compliance has become much more expensive.
Firms that lack strong Balance Sheets have had trouble attracting investors.
Many funds with less than $500 million in AUM have been shutting down or consolidating into larger platform funds.
Recruiting in a Multi-Manager World
Q: I see. So, how is the recruiting process different at multi-manager funds?
A: Networking and contacting recruiters are not much different; as with other hedge funds, most recruiting is off-cycle and somewhat opportunistic.
In recruiting at MM funds, there's more of an emphasis on financial modeling.
MM funds often give you 3-statement modeling tests and ask you to finish them in a few hours. Both speed and accuracy are essential; they want to see that you can make decisions quickly.
You still need solid stock pitches as well, but you have to pick names with enough liquidity and market cap to target.
For example, a $100 million market cap company would be too small for many platform funds.
Thoughtfulness around position sizing, pair trades, and catalysts are all more important as well.
Q: As an outsider, is there any way to get a sense of a fund's typical positions?
A: It's almost impossible to tell because funds file their 13-F forms within 45 days of the end of each quarter, but these funds – especially MM funds – might trade in and out of positions monthly, weekly, or even daily.
Your best bet is to speak with people on the sell-side to get a rough sense of the types of positions and investment style that a fund is running.
On average, a multi-manager fund might run a few dozen longs and shorts, with a large position representing ~4-5% of a company's shares and a smaller one at ~1-2%. Short positions tend to be smaller, so more are required to fill a book.
By contrast, single-manager funds tend to be more concentrated.
But those are just rough estimates, and plenty of funds do things differently.
Q: OK. I realize those are generalizations, but thanks for sharing them.
How should readers interested in multi-manager funds approach the recruiting process?
A: First, you need to understand what type of investor you are.
If you're more interested in long-term investing rather than short-term trading, multi-manager funds may not be right for you – think about single-manager funds, asset managers, or even private equity.
Second, you must come up with at least 2-3 good stock pitches, one of which should be a short or bearish call.
The hedge fund recruiting process is more flexible than the private equity one, so you don't necessarily need to start looking for jobs months after your full-time role at a bank begins.
Funds with higher AUM use a more structured process, but the majority of hedge fund recruiting takes place off-cycle.
So, all else being equal, it's better to take your time and come across as thoughtful and prepared rather than rushing into the process (as you must do with PE recruiting).
Q: But do investment bankers even join multi-manager funds?
It sounds like the skill sets are quite different.
A: Bankers do join, but the percentage has fallen over time.
At my current fund, the mix is about two-thirds bankers and one-third from sales & trading, research, and other buy-side firms.
For mid-level and senior positions, the mix skews more toward people with public markets backgrounds.
Getting quarters right matters a lot, so the modeling skill set from an IB role is useful.
However, you might not understand investor sentiment as well, and you might not be used to judging the performance of stocks.
Sales & trading professionals and equity research associates might have a better sense of these things.
On the Job at a Platform Fund
Q: Besides the focus on short-term results and individual quarters, what else is different on the job at a multi-manager fund?
A: One key difference is that if an idea is not working out, you'll often cut your losses to avoid digging a hole that's too deep to climb out of.
By contrast, at a single-manager fund, you can often brush aside 1-2 choppy quarters if you're convinced of the long-term thesis.
Risk tolerance tends to be lower at MM funds, and if the risk manager sees that you're losing money, he or she might just tell you to reduce your exposure.
This sometimes results in paring a position at the wrong time, but the decision may be out of your hands when the risk officer steps in.
Q: I see. But on the positive side, you also mentioned that it could be easier to advance at a multi-manager fund.
A: Yes. Many of these firms are set up to promote Analysts to Junior PMs or Sector Heads and then full PMs; cultivating talented Analysts is part of the culture at most MM funds.
Management also tracks Analyst performance based on the quality of their calls and contributions.
By contrast, at an SM fund, your advancement depends on the person whose name is on the door, and promotions may be less rooted in the numbers.
Also, at some SM funds, all the investment discretion is in the hands of the Portfolio Manager, so you'll have to look elsewhere if you want to run your own book.
Q: How long does it take to go from Analyst to Junior PM? And how do you do it?
A: The average time is probably 3-5 years, but it may be shorter or longer based on your performance.
To move up, a strong investment process, consistent performance, and risk management are more important than doing extremely well in a single year.
You must also do more than pick stocks successfully to advance – you need to think about your entire portfolio, and you have to make sure that people across the organization know and like you.
You'll also spend time acting as a "public face" of the fund at conferences and meetings, so you need to establish a good reputation there.
If you prefer to focus on research and modeling rather than those other aspects, a single-manager fund is a better fit.
Q: Thanks for explaining that. What about the transition from Junior PM to full PM?
A: It's similar, but one additional factor at this level is your ability to hire and mentor people.
To scale your book, you need knowledge about a broader base of stocks, but you also need to hire a team, train them, and rely on them to get in the weeds so you can focus on managing the broader portfolio.
You have to detach yourself from some of the nitty-gritty analytical work, which is almost impossible without a good team in place.
Q: This entire time, you've made multi-manager funds sound quite appealing.
What are the downsides?
A: The obvious one is that MM funds tend to cut their losses quickly on underperforming PMs. Even relatively small losses can get you fired, so the workplace can be a lot more stressful.
LPs are drawn to MM funds because of the perceived stability and lower risk of outsized drawdowns, but those factors also make the role of an underperforming team unstable.
SM funds tend to have a more patient investor base, so they can afford to take a longer-term view of the market.
Managers there might be willing to accept a 10% loss in one quarter if they're confident of the long-term view.
I would also argue that since SM funds tend to run more concentrated portfolios, they have the time and patience to do more diligent research and get to know the management teams of the companies they invest in.
Q: Thanks for pointing that out.
Is there anything else you want to mention that we haven't already covered?
A: Another advantage of MM funds is that they have more "Street access" to conferences and management teams since they tend to trade more with the sell-side.
As a result, it can be easier to build a broad network there.
Finally, there's no universal answer to the single-manager vs. multi-manager question. If you're a good Analyst, you'll have a lot of career options anywhere.
As a broad generalization, the fund that fits you best depends on your investing style: If you want to be part of a larger organization and you're more trading-oriented, a multi-manager fund is better.
But if you want to do deep dives into companies and place long-term bets, a single-manager fund is better.
You can have a fulfilling hedge fund career at either type of fund, so it mostly comes down to your personality and investing style.
For more, see the rest of this site's coverage of the hedge fund industry.
Q: Great. Thanks for your time!
A: My pleasure.
Numi Advisory has provided career coaching, mock interviews, and resume reviews to over 600 clients seeking careers in equity research, private equity, investment management, and hedge funds. With extensive firsthand experience in these fields, Numi offers unparalleled insights on how to ace your interviews and excel on the job.
Numi customizes solutions to each client's unique background and career aspirations and helps them find the path of least resistance toward securing their dream careers. He has helped place over 150 candidates in leading buy-side and sell-side jobs. For more information on career services and client testimonials, please contact numi.advisory@gmail.com, or visit Numi's LinkedIn page.
Break Into Investment Banking
Free Exclusive Report: 57-page guide with the action plan you need to break into investment banking - how to tell your story, network, craft a winning resume, and dominate your interviews