My Life Story, Part 1: How I Started This Site (2007 – 2008)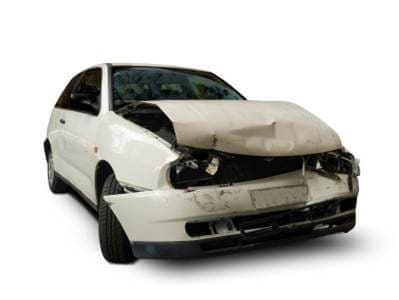 When I sent out an email last year asking if you wanted to hear the story of how I started this site, I got a lot of "interesting" responses:
"I like some blogs about blogging. Back in the day, I liked a particular one by a guy named Steve Pavlina who wrote a rather excellent series on how he ended up coming to his senses while spending 24 hours in jail, finishing 3 years of college in 3 semesters, running a minor software company, and eventually earning a good living from his blog. So, don't spare us any juicy stuff.

For instance, if one day you woke up with 2 hookers sleeping on the floor of your hotel room and leftovers of cocaine on the coffee table, 30 text messages and 9 voice mails on your phone, all the while realizing that the model you were working on before the party started has to be done in 2 hours, and saw that as a day of reckoning for your IB lifestyle, we'd love to know."
So I'm not going to spare any of the juicy stuff.
And you can take a shot every time I mention 2 hookers and leftovers of cocaine – the 30 text messages and 9 voicemails are optional.
Today, I'm going to tell you the story of my own life – from elementary school to university and beyond – and how I started this site on a whim and turned it into a business that now employs dozens of people.
Pay close attention, because you're about to learn more about starting a real business – one that serves customers and creates valuable products and services – than you ever would from business school, "start-up weekends" or anything else that doesn't relate to solving a real problem.
WARNING: Read This First
This is an "off topic" post, and if you're looking to read more about interviews, what it's like on the job, hedge fund case studies, or financial modeling, well, you'll have to wait until next week for more of that.
Also, if you're easily offended or you want sugar-coated nonsense rather than my "no B.S." extremely blunt approach, don't read this.
Still on board?
Good.
In the Beginning…
The most common comment I got when growing up in New Jersey was, "you seem a lot different from the rest of your family."
That was mostly true: many of my immediate family members worked for the government, were not particularly ambitious, and, despite solid educational backgrounds, had very little commercial sense.
Don't get me wrong: they raised me well, always emphasized education, and allowed me to perform well in school, and you can't dismiss any of that.
When it came to business skills and "real world success," though, they came up short.
So I came from a very middle-class background – I don't think my family ever earned more than $60-70K per year, combined – and I had a fairly unremarkable youth, where I never traveled far outside of my home state for 15-16 years.
In contrast to my immediate family members was my Grandfather, who had run his own small business – a chain of auto repair stores – for over 30 years.
While he wasn't "wealthy," he did quite well for himself, raised a large family on his income, and always found a way to improve his own situation.
This created a sharp distinction for me at a young age: I could become well-educated, but never understand much about business and blame others for my problems – or I could work non-stop, take responsibility for my own actions, and succeed in spite of external circumstances.
I resolved to be part of the second group, which explains why many classmates and friends thought I was actually adopted.
Your Hobbies and Interests?
When I was younger, computers and the Internet were just getting started (the 80s / 90s), and I dove in headfirst.
I was creating websites back when most people were using 28.8K modems on AOL, and I even started a web design and development business back then. It turns out that getting your local mayor and other small businesses and organizations as clients is easy when you radically undercharge for your services (not recommended).
That venture never went anywhere, though, and I took the "safer choice" by continuing with school and assumed I would go to a top university, go to law school, and then go into a mind-numbingly boring profession like corporate law where I'd be tempted to poke my eyes out every day.
My other "passion" growing up was writing, and my proudest accomplishment was pulling one of my first all-nighters to write a version of The Pearl (John Steinbeck) set in the Middle Ages.
Looking back on it now, it seems blindingly obvious that someone passionate about writing, creating content, and maintaining a presence on the Internet would end up creating this type of business.
But you can only connect the dots looking backward.
From middle school through university and beyond, I was set on following the usual "path" toward some elusive but vaguely defined "greatness."
Following that logic, I ended up at Stanford and bounced around between different possibilities both while I was there and after graduating: engineering, consulting, project management, and yes, ultimately finance.
The only correct decision I made at this point was crossing "law school" off the list fairly early on (phew).
Why Banking?
It was an accident.
I had nothing even remotely finance-related in my background: I had completed a technical degree (Computer Science), I saw myself as an artist / creative type rather than a businessperson, and I wasn't even a drug addict or serial killer.
Plus, I knew almost nothing about accounting or finance back then.
I was vaguely interested because I wanted to work in technology banking, which I planned to leverage to get into venture capital – this was back when it was more expensive to start a company, and VCs therefore had more cachet.
But I thought about lots of other possibilities, like prop trading (they love CS majors): the finance industry was recovering from the dot-com crash and hiring was on the upswing, so "career transitions" were much easier.
You can throw a rock and hit several tech investment banking groups and/or tech boutiques in California, so it wasn't too hard to move into the finance industry.
I joked around about "selling out," but I didn't actually see it like that because I never planned to stay in banking for the long-term.
Many people go into banking and immediately hate it.
But since I am obsessive-compulsive, a perfectionist, an extreme workaholic, and a generally unbalanced person, I actually enjoyed it for the first 5-10 deals I worked on (it helped that my team was dysfunctional and they gave me far more work than anyone else).
Over time, though, the work started to pile on and on and on, and deals started to look the same after a while (Jonathan Knee shares a similar story in The Accidental Investment Banker, though he was at a senior level when this happened to him).
And it got harder to justify working that much as the learning curve flattened out and I grew bored of doing the same thing over and over.
Exit Opps!
Most people reach this point and come up with a standard solution: go into private equity, join a hedge fund, join a venture capital firm (my original plan), or go into corporate development.
I thought about all of those, and I interviewed extensively with tech PE and VC firms.
By the middle of 2007, I had progressed far into interviews with several of these firms.
One Night at 4 AM…
Meanwhile, work continued to be crazy. This was before the credit crunch, so at one point I was actually working on multiple leveraged buyout deals at once.
On May 17th, 2007, I was certain I was going to pull an all-nighter and I gave a status update to that effect to an MD as he was leaving the office that day.
He said, "Don't get hit by a bus," jokingly, as he left.
I finished work around 4 AM and started driving home (yes, driving – one of the many drawbacks to working in California rather than New York or London).
Thirty minutes later, I woke up stuck in a tree on the side of the road, inside my wrecked car.
It wasn't a life-threatening accident, but the car was totaled and I was quite panicked.
Three thoughts immediately came to mind:
Well, this gives me a good excuse to miss work tomorrow…
I need to watch tonight's episode of Lost to take my mind off this.
Damn, MDs are good at predicting the future.
To be clear: I got in this accident mostly because I was inefficient and didn't prioritize well; I was also doing way too much unnecessary work to "stand out."
So I blame no one but myself for this one.
I crawled home, woke up the next day, and sent out an email to everyone with a subject line "At the ER" (I did go there, just to get myself checked out).
In response, they gave me the day off!
I used the time to start thinking more seriously about "strategic alternatives" and what I actually wanted to do in life.
The 400-Hour Workweek
A few days after this, I was meeting up with a few friends as part of my "break," and one of them mentioned she had started checking email only twice per day as a result of reading a book called The 4-Hour Workweek.
Side Note: Yes, we'll get to how I eventually appeared in the 2nd edition of this book and what I really think of it later in this series. To summarize: it's a lot easier to buy into this philosophy after you've been working 90-100 hours per week, but I don't necessarily agree with it 5-6 years afterward. And let's just say that you don't create hundreds of hours of video and millions of words of content by working 4 hours per week…
Side Note 2: This friend who introduced me to the book was actually Goldie, who later became our producer on Cost of Capital. Yes, sometimes life works like that.
I immediately thought, "Wow, that sounds like a scam. Who could be so stupid as to believe that?!!"
But my life couldn't get much worse at this point, so I got curious and started reading reviews from respectable sources, and they all seemed positive.
Most people read this book and immediately assume that it's impossible.
I read it and was blown away because it didn't seem far-fetched at all:
I had already made money from my own business in the past – I knew it was more than do-able.
I had years of experience writing and creating websites, so "creating a product" and marketing it online did not intimidate me. I knew that getting traffic would be the toughest part, so that's what I focused on learning.
I knew that an online business matched my personality because I'm good at hustling and getting things done but horrible at playing politics and climbing the corporate ladder.
Since it made perfect sense, I decided to do the logical thing and procrastinate for over 6 months and make up all sorts of excuses for why it wouldn't work.
Decision Time
Interviews continued throughout 2007, but I had to make a decision soon: the longer I stayed in banking, the harder it would be to move into PE or VC.
At the same time, I had started helping university friends, co-workers, and contacts at other firms land buy-side roles and move to other banks. I had even been training interns and new hires when they started.
My strength was explaining technical concepts simply and getting directly to the point without adding fluff.
I didn't think much of this at the time, but it turned out to be mildly "important" later on.
As interviews progressed, I realized that I wasn't meant to be in a traditional career:
I missed one flight to a later round interview by a few minutes…
…I woke up late and missed a final round presentation at another firm…
…And my gut feeling said, "This is not the right move for you at this time."
My favorite moment came when I was interviewing at a mid-size private equity firm and one of the Principals told me:
"Brian, I'm sure you could work here and do a great job. But if you're at all thinking about doing something different, do it now. It gets harder and harder to go out and do something on your own and accept no pay or low pay once you reach a certain compensation level."
He later told me that he actually wanted to leave his own firm – yes, in the middle of an interview – and work at a normal company instead.
By this stage, I had received 2 "soft offers" from PE firms where they said, "If you tell us in advance that you'll accept the offer, we'll give it to you."
But my gut feeling told me it wasn't the right move, so I effectively turned them down by not responding.
Interviews stopped toward the end of the 2007, and I took a break to figure out my "Plan B."
A "Too Weak" Vacation
Right around this time, many of the deals I was working on had just closed and I hadn't used any official vacation days yet.
So I negotiated a 2-week vacation (I called it "10 days" to make it sound more palatable) to Japan and went on a cross-country trip there with a friend, visiting other friends throughout the country.
But I wanted to get started with my "Plan B" before I left, so I began brainstorming domain names with a friend… here's what we came up with (yes, I actually went back to my obsessive compulsively-saved chat logs to find this list):
cubicleconundrum.com
reffedout.com
battleforbonus.com
bonusseason.com
bankingforbananas.com
overpaidunderlaid.com
openthekimono.com
lowhangingfruit.com
mergersandexecutions.com
After a few more minutes of brainstorming, we finally settled on mergersandinquisitions.com, figuring that we could easily change the domain if we thought of something better (it didn't happen).
I hired a designer on elance.com to create the logo, set up WordPress on the domain, and started "warming up" by writing short blog posts about banking.
I never published these posts because they were all terrible, but occasionally I look at them for a laugh.
Back Home…
I didn't exactly attain enlightenment on this trip, but it was a lot of fun. Well, minus the part where we got stuck in a capsule hotel and realized that everyone else was watching porn in their capsules, but that's a different story for a different day.
When I got back, my mindset had shifted dramatically. I was now 100% focused on the site and minimized the amount of time I spent on "real" work using some of the tricks described here.
Officially, it launched in November 2007 with some of the earliest posts written on this site (which have since been revamped several times):
I was far from convinced that it would ever turn into anything substantial back then.
In fact, I hedged myself by starting other sites on other topics that I knew nothing about, but which might have been profitable… none of those ended up gaining traction, so I shut them down the next year.
I knew almost nothing about the other players in the market or even if there would be enough interest to support a business.
I remember telling one co-worker that I would be happy to make $1,000 per month from it. He laughed at me and told me to stop wasting my life.
Oh yeah, and I had no idea how I would make money because I had no product, no time to create a product, and I did not want to offer consulting services.
I had faith only because it was an under-served market with tons of people looking for advice and almost no legitimate sources of information.
That made sense intuitively: students everywhere wanted to break in, but many finance professionals were too busy working or too angry to actually help them.
Vault was irrelevant, WallStreetOasis was just getting started and was much smaller back then, and no financial modeling training companies had an audience online.
I knew that if I acted quickly and decisively, I could create the first site with a distinct voice to offer high-quality tips and content to this market.
The Marketing Strategy…
I was so slow and so bad at writing in these days that it was almost laughable.
Still, I persisted and kept posting twice per week, constantly answered questions on message boards, and repeatedly emailed sites like Dealbreaker and the NY Times Deal Book with news of my new articles.
And when Bear Stearns was acquired in March 2008, I got a front page mention and link on Dealbreaker and received thousands of visitors to the site for the first time ever.
Andrew Ross Sorkin from the NY Times later contacted me and wanted to feature my writing (I didn't have time to contribute, though that would have been interesting).
I spent 90% of my time on marketing, promotion, and contacting other sites back then and only around 10% of my time on creating content here – which was a very wise decision in retrospect.
This rapid growth happened because there was such a big gap in the market. In 2008, there were literally no good sources online for learning about careers in finance… and even 5 years later, there still aren't as many sources as you might expect.
Yes, new sites start up all the time, but then they shut down just as rapidly: I've seen very few even make it to the 2 or 3-year mark.
I knew it had taken off when I started getting comments and emails from readers saying that they were "offended" over something I wrote (one of the first cases happened when I advised readers to start at a bulge bracket bank, if possible – yes, somehow this was "offensive").
When people react emotionally – whether positively or negatively – you know you're doing something right.
In January 2008, I made the mistake of offering to review readers' resumes for free and got inundated with resume submissions.
So in February, a few weeks later, I changed this policy and launched a paid service, mostly to reduce the flood of submissions… and to see if I could actually make money with this.
It was $100 for a line-by-line resume edit and $50 for a simple resume review – looking at those numbers now, I can't believe that I was willing to work for those rates (pretty much all resume editing services are significantly more expensive than this).
On February 10, 2008, I got my first sale as someone signed up for the $100 service.
It was almost nothing, but it validated my idea and showed that people were willing to pay for advice and tips on getting into the industry.
In the 6 months between January and June 2008, I made very little money from the site, but traffic and sales numbers kept improving each month – so I kept plugging away.
I still did not want to rely on services in the long-term, but at least this way I could earn something and, more importantly, learn the market very well.
I gained insight from these resume reviews that paid for itself hundreds of times over.
And I used all of it as I started to launch products toward the end of the year and into 2009.
The Most Critical 6 Months
While I made almost no money during this time, I achieved something that was even more important: a dramatic shift in mindset.
I realized that you had to stick with a business venture for a very long time before seeing any results; I stopped hoping for short-term results and no longer paid attention to the day-to-day minutiae. If it took 6 months to build traction, it might take years to turn into a viable business.
I dropped the "I went to a top school, so I deserve high pay!" attitude that so many of my peers had. The truth is that no one gives a crap about you and you don't "deserve" anything. This goes back to my "origin story" with my Grandfather vs. other family members: I was simply going back to the side I originally wanted to be on.
I learned to focus relentlessly on what was most important – creating and marketing products and services – and blocked out everything else. No business cards, no office space, no social media, poor to non-existent bookkeeping…
At the same time, I also started working out and getting into much better shape physically (yes, 100-hour weeks do a number on your body), which helped with everything else above. My story getting in shape later inspired this article on fitness.
But it wasn't all positive.
A good portion of my "friends" thought I was crazy and actively wanted me to fail and lose everything – maybe not what you'd expect from ambitious and driven people, but trust me, real life is not too far apart from Game of Thrones-style backstabbing sometimes.
To be fair, though, I also had the wrong attitude: I hyped up what I was doing far too much, and tended to "look down" on anyone who was skeptical.
I should have stayed low key and kept details to a minimum until I had something more tangible to show them.
Note: These days, I've gone to the opposite extreme and I rarely even tell people what "I do." I'm as vague as possible if they ask, and people tend to think I'm either a billionaire or incredibly poor, but nothing in between (logical, right?).
Burn All Bridges?
I knew that I had to get out of banking before the end of 2008, partly because I sensed the end was near.
The mood in the industry had changed so dramatically between 2005 and the end of 2007 that I didn't foresee anything good happening in the next year.
I could have gone back to PE recruiters and some of the firms I had spoken with, or even contacted friends in the tech start-up community and started asking for jobs.
But a month before I left in the summer of 2008, I made a critical decision: I burned all bridges.
If you've read Think and Grow Rich, you know that burning all bridges is one of Napoleon Hill's key principles: if you do not have a Plan B, you must force yourself to succeed with your Plan A.
So I didn't want to stop at merely quitting my old job – here's what else I did:
I turned down all inquiries from PE firms, recruiters, former co-workers, and anyone else who was trying to set me up with another job.
One of my good friends had just quit his job and was moving to Argentina. I had given him the idea to move there, but then I backed out because I needed to double-down, improve and grow the site, and launch products.
I also resisted the temptation to freelance on the side, take a part-time job, or do anything to otherwise distract me.
Several senior bankers I had worked with offered to "invest" in any idea I had – I turned down all these offers, even though my net worth was negative (see below).
My odds at this point were… poor, to say the least:
I had a tiny, though growing, website that made barely enough money to cover my very cheap rent each month.
I didn't have a product and all revenue at the time came from resume editing – if I stopped working, it disappeared.
The site design was horrible and it didn't look even halfway professional.
I also knew comparatively little about finance, modeling, and the industry in general back then.
Oh yeah, and I had over $100K USD in student loans. While I had saved up some cash from banking, my net worth was still negative.
I stuck with it because I was willing to kill myself if it meant that I never had to work for anyone else again.
Words cannot describe how determined I was back then (and still am today, in some ways).
But let me put it this way: The Dark Knight had just been released in the summer of 2008, and a few friends and acquaintances started comparing me to The Joker after they heard about my grandiose plans and then my actual situation above.
On the Product Front…
I had also decided that I needed to move beyond resume editing – I needed a product.
My "brilliant" idea at the time was to create something that taught you how to break into banking from A to Z: a combined interview, networking, and recruiting guide, with lots of multimedia and interactivity.
My positioning would be: "Don't learn financial modeling – it's a waste of time and all such courses are overpriced and useless! Here's how you really break in. You don't even know how to use Excel!"
I didn't know what it would be called yet, but I started working on it furiously in the summer of 2008.
Take note, imitators (since I know you're reading this): this was a horrible idea, and if you're doing something like this right now, you're wasting your time.
Side Note: Why was this product a bad idea? The top 3 reasons:
1. In this market, everyone values technical and financial modeling skills over everything else.
2. By making your product narrowly focused on those breaking into the industry, you limit your potential to sell outside of that audience, e.g. to firms and universities and to professionals already in the industry.
3. Over time, interviews have become significantly more technical and you need to know something about modeling to succeed these days. So this positioning is not even accurate.
I ended up wasting 9 months on this idea before scrapping everything (you'll see what I did instead in Part 2 of this series).
Work Forever?
After a quick trip to Hawaii, I went back into this site and this unnamed side project.
I was about to launch a redesigned site that highlighted resume editing and mock interviews, did a better job selling the services, and explained why they were useful.
And resume editing business had really picked up; by August 2008 I was downright busy every day simply from the $50 and $100 resume reviews.
Then, I came up with the name for my new, snazzy (horribly flawed) product: "Breaking Into Wall Street."
I registered the domain and then launched the new version of M&I in early September, attracting dozens of sign-ups for the new resume editing and mock interview services in a few days.
A few readers emailed me and asked if they could just buy interview questions and answers in a PDF, but I brushed it off and thought it wouldn't be worthwhile – it would have been a distraction from everything else I had going on.
In August into September 2008, I was working almost non-stop; I took breaks maybe once or twice per week, but otherwise I spent about 12-14 hours per day working with clients, creating content, and continuing to market the site.
Unlike investment banking hours, which offer plenty of downtime despite their length, these 12-14 hours per day consisted entirely of real work.
It was exhausting, but effective: September was on track to be the best month yet, and I could see the light at the end of the tunnel with all the progress I was making on BIWS.
Things were going well, and in less than a year I had gone from no presence online to making a full-time income from the site.
Wake Me Up When September Ends
And then on September 15, 2008, Lehman Brothers filed for bankruptcy.
Merrill Lynch was acquired the day before.
I mentioned that 3 weeks before all this, I had just registered the domain name "breakingintowallstreet.com," right?
My remaining contacts in finance started calling me and wondering what the hell was going to happen, speculating on end-of-world scenarios, and generally expressing bewilderment.
All sales also stopped for a few days right around this time, and I made exactly $0.
I was very close to quitting altogether.
I figured that no one would ever want to get into finance in the future anyway – but hey, at least I hadn't spent years and years on this idea yet.
On a more practical level, I couldn't survive if no one was buying anything, and I was 98% convinced that this entire market would dry up and die.
The Audacity of Nope?
I met up with a former co-worker who had left the industry earlier than me – he got out right after the peak in mid-2007.
I told him that I was seriously thinking of quitting, and he looked at me and said:
"I think you're making a big mistake. People will always want to get in, even if it's not as popular as it once was. There will always be business and finance majors that can't imagine doing anything else. And you haven't been working on this long enough to draw any conclusions yet."
I thought about that advice and then considered my other options: getting a real job once again, doing something part-time on the side, or doing freelance work… and nothing else appealed to me.
This was my greatest motivation: all my "Plan B" alternatives were horrible, and I really didn't want to go through with any of them… so I kept working on my "Plan A."
Sales eventually recovered and interest in the industry continued, but I got countless comments and emails from readers wondering what would happen next – as if I had any idea (I made a few guesses, though).
Problems, Problems, Problems…
As we moved into the fall of 2008, the site survived, but more problems emerged:
This "Breaking Into Wall Street" program was taking me forever to create because it was so comprehensive – finishing it in 12 months would have been optimistic.
Sales continued their downward trend since recruiting season reached a lull in October and November, in between the busy periods of August – September and December – January.
Social isolation was starting to get to me, and I began having visions of The Shining and going around with an axe killing people.
I can't overstate how much the last point affected me. No, not the axe or killing people – being isolated.
I had gone from working with co-workers, clients, and classmates all the time to… working by myself on my laptop, at home or in coffee shops.
This is one of the biggest downsides to starting an online business, and one of the reasons why all the books / training programs / seminars on those topics are over-hyped.
Yes, it's great to start a successful business, but you also need relationships to be fulfilled in life. And starting anything – especially an online venture – is inherently isolating.
It got so bad around this time that I thought about selling everything and getting a real job.
To give you a flavor for this, here's a journal entry from this time period (in another one of my OCD habits, I keep a detailed journal going back almost 10 years detailing all conversations with everyone and tiny day-to-day details):
November 8, 2008:          Shot in Mexico
"Quiet day. Mostly resting, but still get some work done later in day with recording and think I continued work on BIWS sections. [Friend]'s father wants him to get him US citizenship… fearing for life in Mexico now and worried about getting shot. Tell [Friend] that I'd easily sell site at this point, and later realize at gym how screwed I am. You know things are bad if not even intense exercise can take your mind off failure."
Don't ask about the stuff in Mexico – that would require a much longer explanation. Let's just say that everyone made it out of there alive…
No Options Left?
My back was to the wall, I had burned all my bridges, the site was going downhill, and I could barely motivate myself to work.
I started thinking about what to do, frantically searching online and going through emails… and then I came across that comment from the reader from a few months ago…
"Can I just buy your interview questions and answers? I don't want to do a mock interview with you or get resume editing, I just want the full question and answer list."
I had said "no" because I thought releasing an e-book of questions and answers would de-value the other product I was creating – plus, I knew no one would pay much for it.
But I took a long, hard look at my progress so far and realized that I needed some kind of product out there.
It didn't have to be expensive or revolutionary – just something to sell while this mammoth other product continued sucking up resources.
I also realized that I could travel a lot more now and planned a 3-week trip to Asia (China, Thailand, and Singapore), which later turned into a 6-week trip and expanded to include Korea, and eventually resulted in me living in Korea, but we'll get to all of that in Part 2.
I didn't think this would solve anything in the long-term, but I knew that travel would mix it up and make me less bored and isolated overall.
Dig Deep Down…
I spent 3 weeks of hardcore effort writing this interview guide, mostly re-purposing material from the massive product that I had been working on.
Version 1.0 came out to around 23,000 words.
Today, I could write that amount in 2 days.
Back then, it took 3 weeks (although I wasn't focused on it 100% of the time).
This guide was not spectacular by any means.
The initial version was almost a joke: the "fit" questions had no suggested structure or answers, the technical questions were too basic, and there were no Excel models, no charts / diagrams, and there was no coverage of important topics such as how to tell your story in interviews.
BUT…
This guide had one big advantage: it was a finished product that you could actually buy.
Many people spend months and years on products that never go anywhere and never get released… and I had been making that same mistake for the past 6 months with my own mammoth unfinished product.
Products that are not for sale do not generate revenue. Get your stupid product out and stop being a perfectionist.
You can and should refine it later (version 3.0 of the guide today is longer than the entire Lord of the Rings trilogy), but initially you must release a minimum viable product – anything more than that and you will waste a ton of time and effort.
I also forced myself to release the guide because I set a self-imposed deadline: I was about to leave on my 3-week trip to Asia, and I had to finish the guide before I set foot on the plane.
The Following Takes Place on December 9, 2008, at 2:48 AM
I put the finishing touches on the interview guide on December 9, 2008, at 2:48 AM and posted the announcement on the site, and then started watching the made-for-TV 24 movie to celebrate.
Almost immediately, sales started coming in. My audience was tiny, but it didn't matter – in the first 24 hours alone, this simple guide completely turned around the fortunes of the site and turned a failing business into a viable one.
Since that day, the interview guide (in various updated and revamped versions) has gone on to sell 6,000+ copies. And I've done promotions far bigger than this small launch.
But in the first year of starting the site, that day was the time I felt most successful.
And I realized that products were going to be the future of the site, even though I didn't know what form they would take yet.
Less than 24 hours after launching my interview guide on December 9, 2008, I got on the plane that took me to Asia.
Life was about to get even more interesting… in ways I couldn't have even imagined at the time.
Lessons Learned
Now we get to the part where I attempt to make this entire story more broadly applicable to careers and business…
So, what should you take from this?
The Market Matters Most
"Market matters most; neither a stellar team nor fantastic product will redeem a bad market. Markets that don't exist don't care how smart you are."
-Marc Andreessen, venture capitalist and founder of Netscape and Ning.com
Many people attribute their success to what they did personally, and their failures to external circumstances.
Usually, though, the opposite is true.
Yes, I worked crazy hours and practically killed myself in these early days… but you know what? A lot of people do that in other ventures, too, and never get anywhere.
The difference here was the market: it was an under-served market in need of solutions, and I took a different angle on it than everyone else.
It wasn't just me and it wasn't just this market… consider the start dates of popular blogs in other niches:
Personal Development: StevePavlina.com (2004); Zen Habits (2007)
Internet Marketing: Copyblogger (2006); ProBlogger (2004); Entrepreneur's Journey (2005)
Personal Finance: Get Rich Slowly (2006); I Will Teach You To Be Rich (2004)
They all started in 2004 – 2007, when blogging was not yet developed and when there was still unmet demand for these topics.
Today, it would be much harder to get noticed, even in this market, because there are already several major sites that have been established and growing for years.
By contrast, there were several distinct gaps when I started in 2007:
No existing financial modeling training companies had online presences or audiences, or understood how to create compelling content – a big missed opportunity for them.
Students and professionals alike were looking for career advice and recruiting tips, but no one actually produced interesting and relevant content for them.
And as we'll see in Part 2, financial modeling programs on the market at the time were not effective, affordable, or easy to use… because most companies focused on in-person, classroom training instead (yeah, like that's going to exist in 100 years).
So don't try to "copy" this site: unless you're doing something different or you're in a different market that still has those gaps, it won't work.
Malcolm Gladwell is Right About Outliers
A few months ago, I was in LA visiting friends before the premiere of Cost of Capital.
The conversation started with the usual chit-chat, but by the end they were asking me for a "blueprint" for how to start this type of business, and they were convinced that they could just "hire someone" to write all their content.
You miss the point, guys (and hey, if one of you happens to be reading this, now you know the truth).
You can't just "write content" or "pay someone to write content" – you must create content that grabs readers' attention and remains relevant for years or decades.
The web is getting more and more crowded, so you must produce exceptional content to stand out.
And you must be a real person and display authenticity in everything you do.
This is not something that you can just "pick up" – it takes years / decades of practice.
I didn't know this when I started out. But I had been writing for years, creating websites for years, and I even had experience with "email marketing" and writing catchy subject lines going back to university.
So if you haven't spent a good chunk of your life on these tasks, you need to start quickly – or you'll never get anywhere.
The bottom-line: you are not going to jump into any field and instantly find success.
Just because I was successful with a business that required intensive content creation doesn't mean that you will be… everyone has different skills, and you might be better off doing something entirely different.
Delete All Your "Plan B" Options In Order to Succeed
I've seen this one come up time and time again…
"Hey Brian, I'm going to start a business just like you did. But I'm working full-time, how can I get the time to do it? By the way, I kind of like my job and want to impress my boss, too…"
If this is you, give up right now.
The only way you'll be successful starting a business is if you have a burning desire so great that it overwhelms everything else in your life.
You have to be somewhat insane / mentally unstable to start and run a business, which is why few people do it: normal people just fall back into the 9-5 routine.
While I now disagree with much of what's in The 4-Hour Workweek, there is one point I do agree with 100%: "Pure hell forces action, but anything less can be endured with clever rationalization."
When I forced myself to succeed, I had no options left: going back into finance was not possible, I had cut off all my connections, and after months of working from home, I could not force myself to go back into an office again.
Burn all bridges, jump into pure hell, or do whatever else it takes to force yourself into action.
And if you have any doubts, just remember what Sylvester Stallone did…
There is Always a Way Out
This may seem like a contradiction of the point above, but it's not.
No matter how dire the odds, there is always a way out. It may not be the ideal solution, and it may not be a long-term solution, but it's out there.
For me, the "way out" was releasing a very small part of my mammoth product simply to get something out there, boost sales, and start generating more interest in the site.
Ironically, *I* was the biggest obstacle to my own success.
If I hadn't been so stubbornly set on perfecting and releasing a massive product, I would have launched my interview guide much sooner.
Sure, sometimes external factors prevent you from succeeding… but before you blame the outside world, ask if you are the biggest obstacle first.
Sometimes you need to remove yourself rather than anything external.
The Rest of the Series:
[catlist name=brian-life-story numberposts=-1 orderby=title order=asc]
Break Into Investment Banking
Free Exclusive Report: 57-page guide with the action plan you need to break into investment banking - how to tell your story, network, craft a winning resume, and dominate your interviews