From Non-Target School and Unpaid Wealth Management Internship to Full-Time Bulge Bracket Investment Banking Offer: How to Make the Leap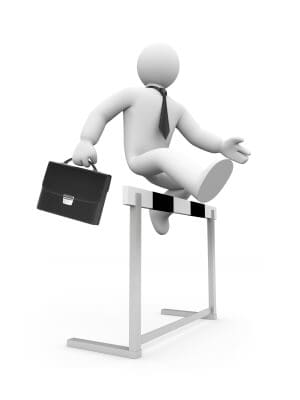 In this interview we'll speak with a reader who landed a full-time bulge bracket investment banking offer with 0 banking internships and a non-target school on his resume.
There have been a few interviews with readers from similar backgrounds – but I thought this one was great because he shares unique insights and unusual networking strategies – including surprising conclusions on what worked and what failed miserably.
So let's jump in and see how this reader went from no connections and no experience to a full-time investment banking offer – and how you can do the same.
Background & Last-Minute Networking
Q: Tell us about yourself.
A: Sure. I went to an unknown state school that was off the radar of major banks, and which had very few alumni in finance. My family was involved in the retail industry so they knew almost nothing about it, and I had no connections.
I started getting interested in finance my sophomore year, but I knew almost nothing about it so I had to look online to get started, using your site and others.
The summer after my sophomore year I did an internship selling life insurance. It was commission-based and absolutely brutal – they just throw you out there and say, "Find clients and sell insurance ASAP."
After that, I did an unpaid private wealth management internship at a large bank, which I leveraged into a full-time investment banking offer at a bulge bracket bank.
Q: Impressive. So let's go back to that internship selling life insurance – most people would discount this experience because it has nothing to do with investment banking or private equity. Was it helpful at all in securing your PWM internship or your full-time offer?
A: Yes – in fact, my internship selling life insurance was my #1 talking point during interviews.
It sounds crazy, but bankers spent more time asking me about that experience than anything else on my resume – including my PWM internship at a brand-name bank.
In one bulge bracket interview, they spent 30 minutes having me pitch them an insurance policy.
I think they focused on it so much because it was extremely tough and I had almost no direction – it wasn't much different from what you do at the top levels in banking, although obviously MDs work on much larger deals and with more sophisticated clients.
Q: I'm still surprised they focused so much on that internship. How did you make the transition from selling insurance to private wealth management?
A: It was pretty much a last-minute networking effort on my part – I knew I needed an internship for my junior year summer, but I assumed I had no chance at investment banking, so I didn't even try.
I did contact a few friends and alumni from my school who were in the industry, but most of those leads didn't go anywhere.
I got the internship itself by going through a friend who had recently graduated from my school and who was working in New York – he passed my name along to a recruiter at his bank.
Then I followed up and sent 20 emails over the next month before the recruiter agreed to discuss an internship.
Q: Let me stop you right there – why did you send so many emails? I usually say that calling and meeting in-person are more effective. Did you try cold-calling at all?
A: Yes – but it didn't work at all for me. I could never get past the gatekeepers no matter what I did.
I know it works since I've had friends who pulled it off successfully – but overall I didn't have much luck with it. You need to be really good at sweet-talking secretaries and finding the right people to begin with, and I wasn't great at that.
M&I Note: In addition, location seems to matter a lot with cold-calling. A lot of readers have used it successfully in California, for example, but other regions are more hit-or-miss.
Q: Yeah, people do tend to have mixed results with cold-calling. Going back to that internship, though, I'm curious – most bulge bracket banks don't do unpaid internships. How did you arrange that?
A: It worked because this was in the midst of the financial crisis / recession and everything was chaotic at the time. They actually gave me a choice of 2 internships: a paid, back-office position in New Jersey or an unpaid, front-office private wealth management position in New York – I wisely selected the second one.
A lot of students would have chosen the paid internship, but I knew it was a bad move because banks want to know that you can live and work in New York – and as you've pointed out before, the back office to front office transition is difficult.
Going back to your original question, the bank itself and the industry as a whole were in such trouble around this time that everyone was running around frantically trying to cut costs – so they decided to give large groups of us unpaid internships.
The "interview process" itself was really informal, and all it took was 1 interview to get the offer.
Door-to-Door Networking
Q: Ok, so it was more of a firm-wide policy than a special exception for you – which makes sense. So how did you keep networking with bankers once you started? Were the people in your PWM group helpful?
A: From day 1 I walked in there thinking, "How can I turn this into investment banking?"
Most people in PWM were completely useless for investment banking recruiting – a lot of times they'd give me contact information for recruiters, but then the recruiters would ignore me or lie about the process.
People in PWM were fine if you wanted to do Sales & Trading, but they hated investment bankers – if you mentioned that you wanted to do that, they would instantly start looking down on you.
The only good contact I got through the PWM group was actually in private equity – my boss had the interns go around to visit key clients in-person one day, and I met the head of a PE firm like that.
I made a good impression on him, and then ran it by my boss before I contacted him for networking purposes – he was fine with it, so the PE guy referred me to a lot of people and forwarded my resume to all his contacts, which was huge.
Q: Nice – I guess we can call that one "door-to-door networking." So aside from that one PE guy, did you do most of your networking outside the bank?
A: Yes. I did an extensive search and left no stone unturned – which was key, because my most random strategies ended up working really well.
I reached out to alumni via our database as well as LinkedIn – I often found names on LinkedIn, and then plugged them into the alumni database to get contact information. I didn't limit myself to investment banking, either – as long as the person did something in finance, that was close enough for me.
I ended up getting my full-time offer via an alum that no one from my school had ever contacted before – he worked in a Restructuring group and had good friends at bulge bracket banks, so I got the referral through him.
No one had contacted him in the past because he went to a top business school and was detached from his undergrad institution – so others wrongly assumed he was "off limits."
I also met alumni via my finance classes, and I directly asked a lot of professors for referrals – teachers are severely under-utilized for networking purposes.
It was really important to be the first person to contact an alumnus – the same alum is unlikely to help more than few people with referrals, so getting in early is crucial.
Q: Right, that makes a lot of sense. But those strategies don't sound that much different from what you'd expect – you mentioned some "random strategies" before. Could you give a few examples?
A: Sure – here are 2 specific examples of more unusual strategies:
Example #1: I found out that someone very high-up at an investment bank a few years ago (C-level executive) was an alumnus from my school from many years ago. I couldn't find his contact information anywhere, so I went through my Dean to get it instead.
I met with my Dean, told him about myself, and then he sent the resume along to the C-level executive because he knew him personally. A few days later the executive called me personally and I would have gotten an interview at his bank had I not already accepted an offer elsewhere by that point.
Example #2: Many people didn't respond to emails, so I tried a more creative strategy instead – I went through the Bloomberg terminals available at my school.
You can look people up there if you know their names – rather than calling or emailing, I instant messaged them via Bloomberg. It worked really well, especially for people in Sales & Trading and Equity Research that were on Bloomberg all day.
Q: That's a great way to use Bloomberg, though you do have to be careful not to go overboard with IM. Once you contacted these people, what did you say to them? Was it just the typical informational interview?
A: For most of the interviews I just said, "I'm interested in your industry and want to learn more about how I can get there."
I did this because I knew that industries like private equity and portfolio management require another job first – and I wanted my contacts to give me referrals to other industries.
So if I called up a PE contact I would say, "I'm interested in private equity – how can I get there after I graduate?" and he would say, "Well, you have to do investment banking first," and I would say, "Oh, ok, do you happen to know anyone in the industry?" and then I would get contact information like that.
I found that feigning ignorance – to a certain point – was more effective than acting like I knew everything from the get-go.
Full-Time Recruiting
Q: I think that one should answer all the "Which industry should I tell them I'm interested in?" questions I get. Did you do anything else to prepare for full-time recruiting?
A: Not really – I read the usual sites online, interview guides, message boards, etc. but I focused on my networking efforts through the summer and fall. I'd say I spent around 40 hours per week networking and interviewing until I had my offer lined up.
It's important to be persistent even when it's the last minute and interview slots are being announced.
Quick example: A couple people from one class of mine got interviews at this one bank, and I noticed that my friends all had interviews lined up but I didn't.
So I contacted the recruiter directly and said, "I noticed some classmates of mine had interviews lined up with your firm. I'd really appreciate the opportunity to interview with you as well."
And just like that, she set up the interview and I got through first rounds there.
This might seem obvious, but 90% of people are too afraid to ask for what they want so they sit there and get no results.
Q: Another bold but effective move there. So what were interviews like? Did you have to address a lot of "objections" because you had no banking experience and because you were coming in from a non-target school?
A: Not really. They didn't care much about the lack of banking experience, and hardly anyone raised my school as an issue.
However, that may have been because I interviewed fairly late in the process – after most full-time recruiting was finished. A friend who interviewed at the same firms earlier than me got grilled on why he wasn't from a big city and why he didn't go to a better-known school.
I had a low GPA (3.2 / 4.0) so that came up in interviews a few times. I gave the usual defense and explained that I didn't feel it was low given my work experience, and hardly anyone asked about it past the first round.
I know a lot of people complain about their GPA, but I think those concerns are overblown – especially if you're from a lesser-known school, networking is far more important than boosting your GPA by a small amount.
Interviews were actually easier and less technical than I expected – even though I was a finance major and had the PWM internship, I received only a few technical questions throughout the entire process.
Thinking on your feet and being good at making up stuff on the spot was critical, because I got some curve-ball "fit" questions that I hadn't thought about before.
Q: Any interview tips that we haven't heard before?
A: A few points:
Interviewers often drifted if I went beyond 1-2 minutes in my answer to the "Walk me through your resume" question – I know some people say that 3-5 minutes is ok, but I'd aim for 60 seconds instead.
I tried to keep all my "fit" answers to a max of 3 sentences, or people would start to lose interest – be concise and let them ask for more detail if they want.
Be confident but not cocky – cocky gets you obscure technical questions, while confidence makes them like you.
On the last point: a friend and I were interviewing for the same bank on the same day, and I got 0 technical questions while the interviewers asked him to build a 3-statement model on a piece of paper (!).
It was all because he walked in and acted like he was a finance guru, which was a huge mistake.
Q: Yeah, definitely. People try way too hard to impress and it always backfires. So now that you got this offer, what are you planning to do in the future?
A: I want to do PE and get an MBA in the future, but those are both quite a ways away. In the short-term I'm definitely looking forward to joining my group, but I'm also interested in the distressed debt side and possibly doing something there.
Q: Awesome, thanks for your time.
A: No problem. Later!
Break Into Investment Banking
Free Exclusive Report: 57-page guide with the action plan you need to break into investment banking - how to tell your story, network, craft a winning resume, and dominate your interviews