From M&A Boutique Bank to Distressed Hedge Fund: How to Make the Leap, Part 1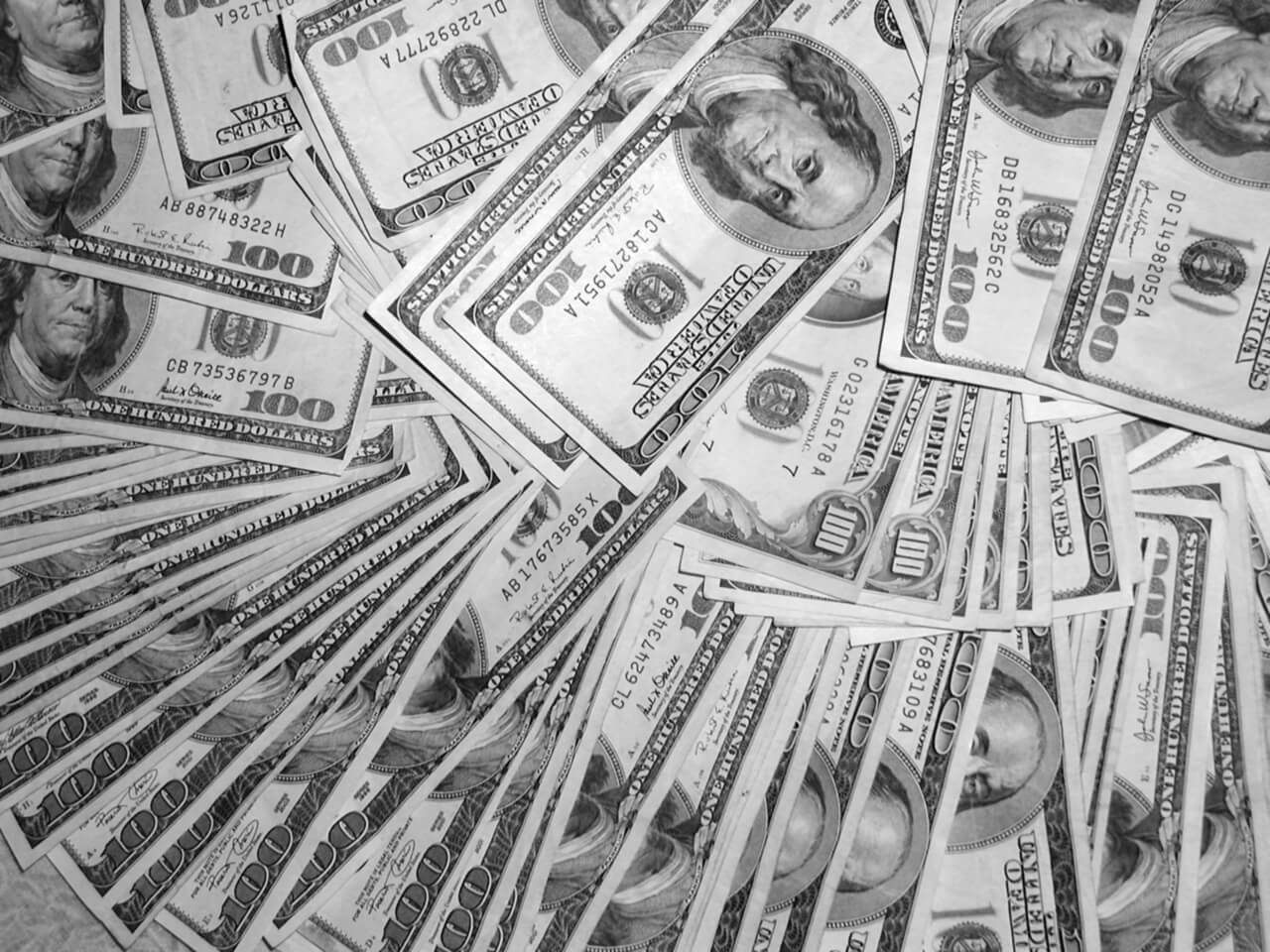 Hedge funds: the dream of every aspiring financier (or at least, most of them).
And when the market tanks and companies start failing left and right, distressed hedge funds become even shinier and more attractive than plain vanilla hedge funds.
But since they're so secretive, it's also hard to find much information on breaking in, what you do day-to-day, and the pay and exit opportunities.
That changes today with part 1 of an interview from a reader who started out at a boutique investment bank, and then made the switch to distressed hedge fund.
Here's what you'll learn, and how you can make that same leap:
How to get network your way into hedge funds and impress headhunters.
How to prepare for interviews and the key questions you'll have to answer.
What types of people hedge funds are looking for – Ex-bankers? CFA Charterholders? Former strippers?
How to spin yourself into sounding relevant even when you have no experience investing using the same strategies.
Storytelling
Q: Let's start with your story and how you first got interested in hedge funds.
A: Sure. Right out of undergraduate I worked at an M&A boutique, but after about half a year I wanted to move to the buy-side for all the normal reasons: more interesting work, a better lifestyle (theoretically, anyway), and so on.
I went through the usual recruiting firms: Oxbridge, SG Partners, and CPI, which are the 3 most well-known firms for private equity recruitment, at least in the US.
Q: Wait, I thought you wanted to get into a hedge fund from the start. What happened?
A: At first I wasn't sure of what I was doing, so I flailed around looking for any exit opportunity that was available.
That was a huge mistake when dealing with headhunters – specificity is key.
If you walk in there and say, "Oh, I want to do PE… or maybe go to a hedge fund… or maybe do venture capital," they'll just say, "Oh, well maybe I want to ignore you and look at people who know what they want."
Now, you might be able to pull this off if you're in one of the top groups (GS TMT and so on) and have a great pedigree, but if you're a normal person it won't work.
So I screwed up some early approaches by not coming across well in those initial interactions.
Eventually I decided that I wanted to focus on firms that did value investing, which includes many hedge funds across all strategies, and which can include PE as well.
I had done a part-time internship at a really small fund back in university, so I used that in my story and talked about how I enjoyed the fundamental analysis there and how I made my own investment decisions based on value investing criteria.
Q: OK, so once you had your story and goals figured out, you then went back to the same set of headhunters and said you were interested in value investing firms and distressed investing in particular?
A: No, not exactly – I never specified that I wanted to do distressed investing. I just mentioned "value investing"; I had never even worked with distressed securities, so I'm still not sure how I got the interviews.
I spoke with around 7 – 8 headhunters and also went through quite a few private equity interviews at first – partially to sharpen my interview skills.
But I realized along the way that I really didn't want to do PE, because most of the growth equity firms that I interviewed with made associates do a ton of sourcing (i.e. cold calling companies all day long in search of the next Google or Facebook).
Once I figured out my story and what I really wanted to do, I shifted to hedge fund interviews and was much more specific with headhunters.
The 3 firms I mentioned above – Oxbridge, CPI, and SG Partners – all do a fair amount of hedge fund recruiting, but Dynamics Search Partners is a key one for hedge funds as well.
Q: So you reached out to all these places, or had friends refer you, and then you started interviewing with more hedge funds as you figured out your story.
But how did you explain your interest in distressed investing if you had nothing relevant on your resume?
A: I linked my interest to my own personal trading, where I made all decisions based on value investing principles, and also to that part-time HF internship I did in university.
I was upfront with the funds I interviewed at and told them, "I'll be honest with you – I haven't dealt directly with debt or distressed securities that much, but I'm very interested in your investment strategy and I've done some value investing of my own. I want to get into it, and I'm a quick learner."
Since I had that experience to point to and since I had transitioned over from a non-finance background (I completed a technical major in college), they believed my story.
The investment ideas you pitch in interviews are also huge for demonstrating your interest, so you need to match those to the fund's strategy – but we'll get to that in the next set of questions on recruiting.
Hedge Fund Recruiting: Got Interviews?
Q: So it sounds like you don't even necessarily need distressed investing experience to break into a distressed hedge fund.
Do they care about whether you have investment banking experience? Or does it depend on the fund type and strategy?
A: As you just suggested, it depends greatly on the fund type and strategy.
At a small fund (defined as one with around or under $100MM USD in assets under management), you can sometimes break in with no previous investment banking or finance experience if you sound impressive, have good ideas, and know what you're doing. You might be able to break into a fund like that by following the CFA route.
At bigger funds ($800MM+ USD in AUM), usually you need investment banking experience – especially at any funds that invest in public equities / debt, and at any merger arbitrage funds.
If you're interested in global macro funds – places that trade based on macroeconomic indicators like GDP growth, inflation, FX rates, and so on – you don't necessarily need banking experience, but you might need asset management, hedge fund, or trading experience.
And then if want to get into the "elite" hedge funds – places like Bridgewater or Soros – you probably won't be able to break in at the entry-level (at least on the investment team) at all.
Technically, Bridgewater does have an undergrad program but the Founder runs the show and you don't really contribute much anyway.
They're looking for genius investors who have achieved unbelievable returns, or extremely experienced investors from existing firms; it's rare for them to even hire someone with only a few years of experience, at least if that someone is deciding on investments.
At my fund specifically, most people are former bankers and they've worked everywhere from boutiques to bulge bracket banks, across all industry groups.
So they're not looking for any particular industry experience: they just want someone who can spot good investment ideas and who has a handle on the technical side.
Q: I see. So unlike in PE, where even the "elite" places like Blackstone and KKR hire people out of banking, it's rare at the top hedge funds.
What about the interview process itself? What types of questions should you expect, and how similar are they to banking / PE interviews?
A: Overall, the interviews are probably closer to asset management interviews and specifically interviews for value-oriented funds.
You need to tell your story well and make sure you fit in with everyone there. Most hedge funds – even the ones with above $1 billion USD in AUM – are still extremely small and might have fewer than 10-15 investment professionals total.
Beyond those questions and clearly indicating why you're interested in value investing, your investment ideas are also super-important and you have to pitch them convincingly to have a chance.
You may get brain teaser and math questions, but I did not encounter too many of them in my interviews. They might be more common at prop trading firms, or maybe at hedge funds that focused on something other than value investing.
Q: OK, so let's pause right here and take a step back: you mentioned earlier that matching your investment ideas to the fund's strategy is important.
But you didn't have distressed experience and knew almost nothing about it, so what ideas did you pitch?
A: Again, I just focused on value investing rather than picking a distressed idea specifically.
So I pitched technology companies that I thought were undervalued, and used the following 3 points when pitching them:
The Macro Side – What's the industry doing? Is it growing faster/slower than others? How is it related to the economy as a whole?
The Company's Operations – What do they do? How do they make money? What does their future look like?
Peer Comparison – How do they compare to competitors? Is anyone doing better in terms of growth or margins?
I drew up a list for the companies I picked and made sure I could point to something favorable for each one of those.
I would recommend using the same structure for any company you pitch to a value-oriented fund, and keeping your pitch brief – go on for 5 minutes and they'll fall asleep.
Q: Right, that's great advice. Pitching stocks is similar even in equity research interviews, but you linking your ideas to the fund's strategy is crucial when you're interviewing with hedge funds.
What about my favorite topic in the world, the CFA and related certifications? Are they useful at hedge funds?
A: They didn't come up at all. Almost no one at my fund even has the CFA, and pretty much everyone here is a former banker.
Once again, a lot of it comes down to the hedge fund's strategy – many value-oriented funds hire former bankers, and those former bankers have neither the time nor the need to get the CFA (since they already know the relevant topics).
But if it's a fund that uses a different strategy or that hires former equity research analysts or portfolio managers, maybe the CFA would be more common.
Q: That makes a lot of sense. So if you're following the IB to HF path, the CFA doesn't sound terribly useful.
Let's move into what you do on the job: what exactly is distressed investing, and how does the process work from beginning to end?
A: Wait, isn't that what's coming up in part 2?
Q: Good point… until next time.
M&A Boutique to Distressed Hedge Fund Series:
Break Into Investment Banking
Free Exclusive Report: 57-page guide with the action plan you need to break into investment banking - how to tell your story, network, craft a winning resume, and dominate your interviews